My 10 Inches
The official site of Rocco Steele!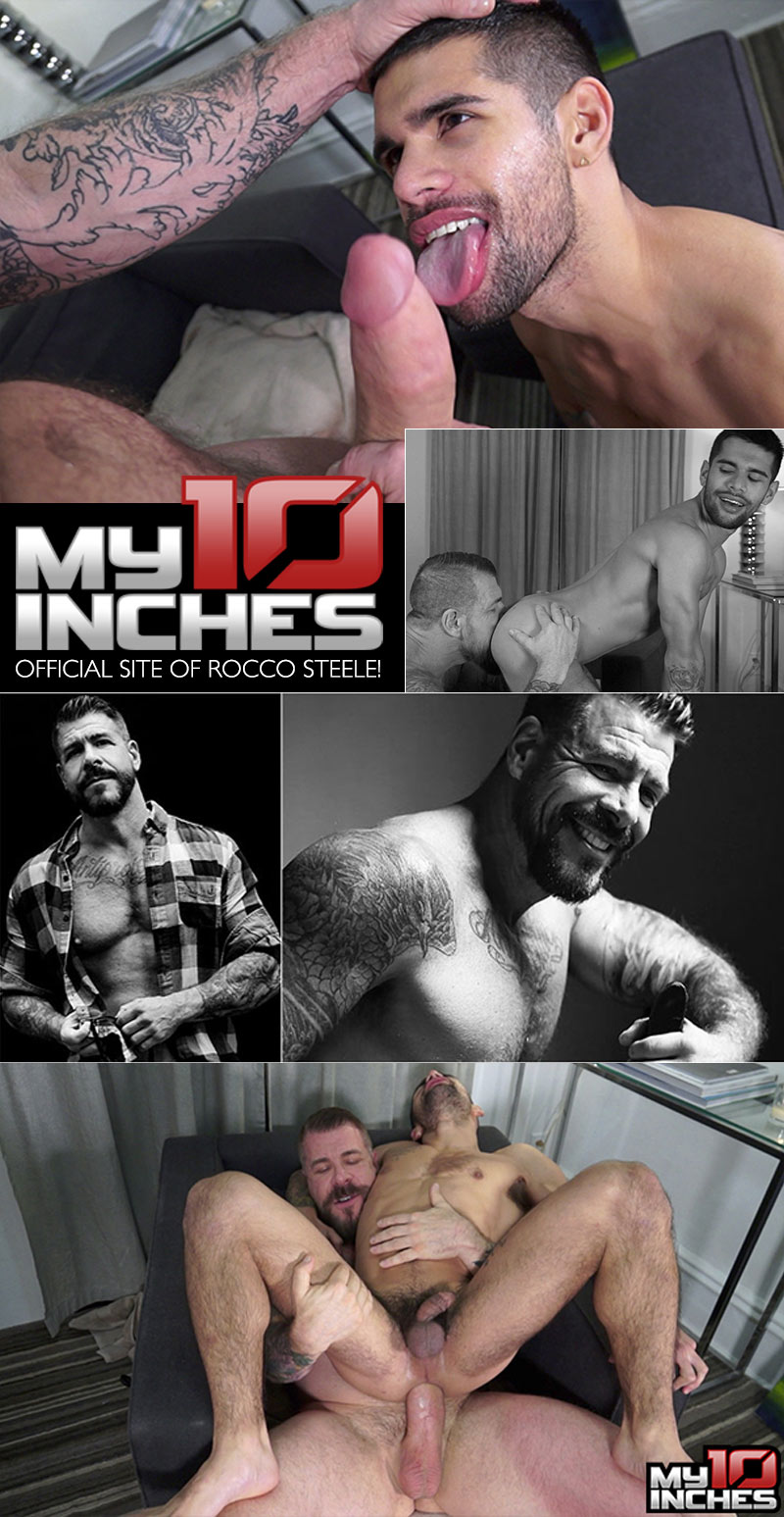 Ty Mitchell's got a winning smiler and a killer ass, I had so much fun raw fucking him. You have to watch!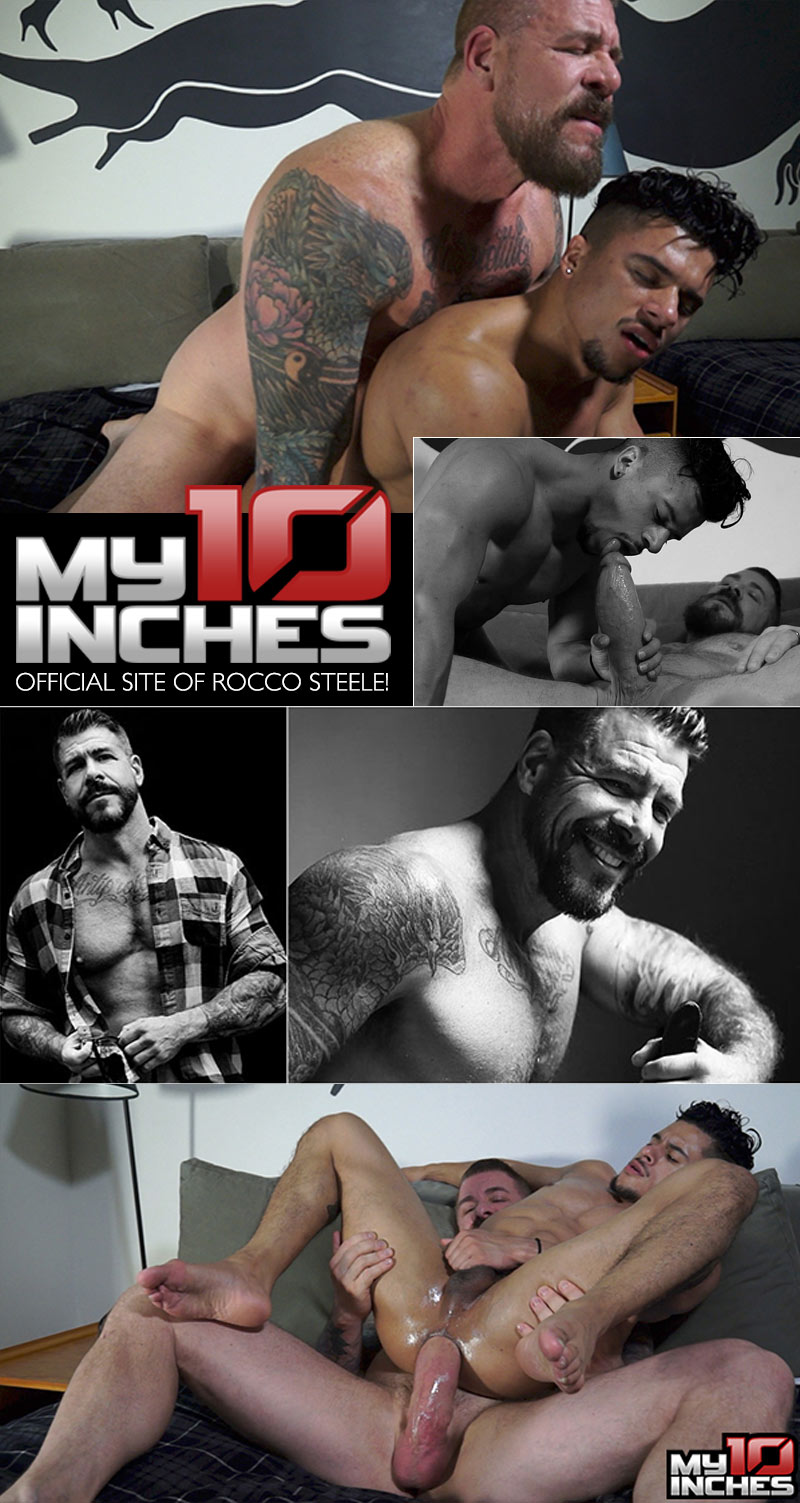 The scene you've been waiting for, hotter than even I expected. Armond Rizzo wraps both hands and his mouth on my cock, getting it nice and slick for his hungry hole. I fucked him so hard he cried out for Daddy. Armond's taken a lot of dicks, but he damn sure will remember mine.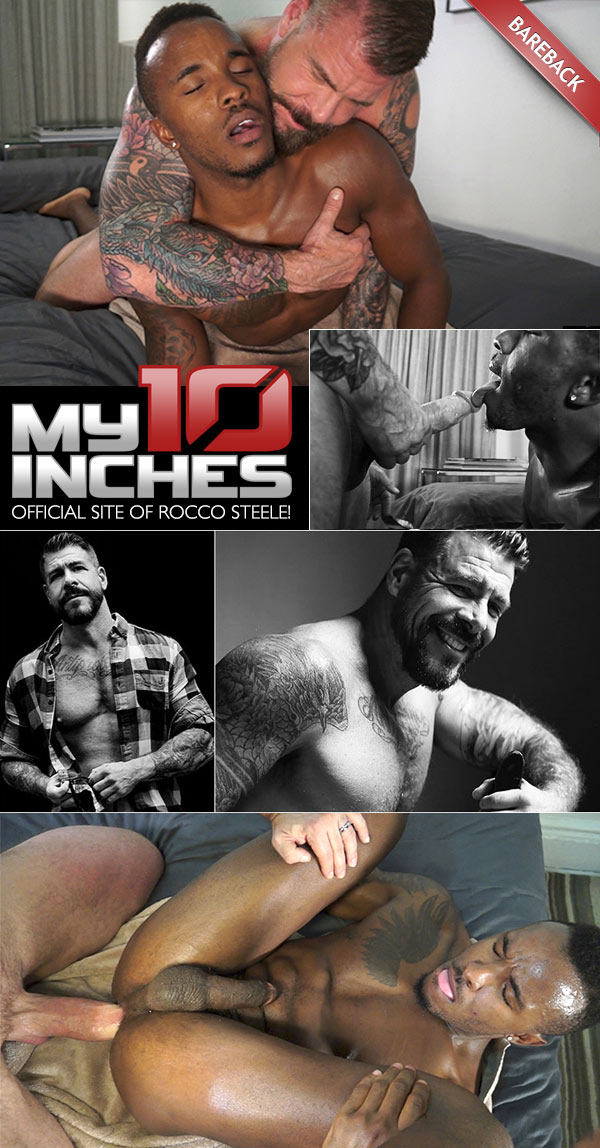 Pheonix Fellington gets stretched to his limits by Rocco Steele's cock. Watch him realize just how big it really is when he tries to deepthroat Rocco and can barely get his mouth around that meaty cock. He couldn't take Rocco's dick more than halfway sitting on it either, but nevertheless Pheonix persisted and is rewarded with a nice thick cumshot.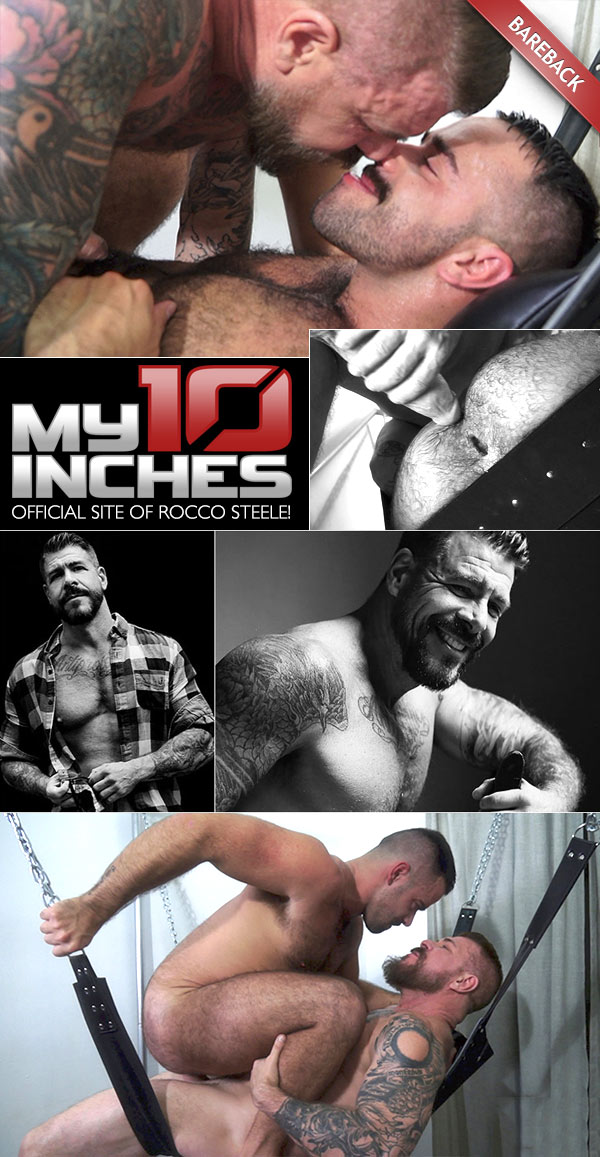 Teddy Torres is a piggy bottom in Rocco Steele's sling. Rocco raw fucks Teddy's furry hole for so long it didn't close for days after they filmed this hot video.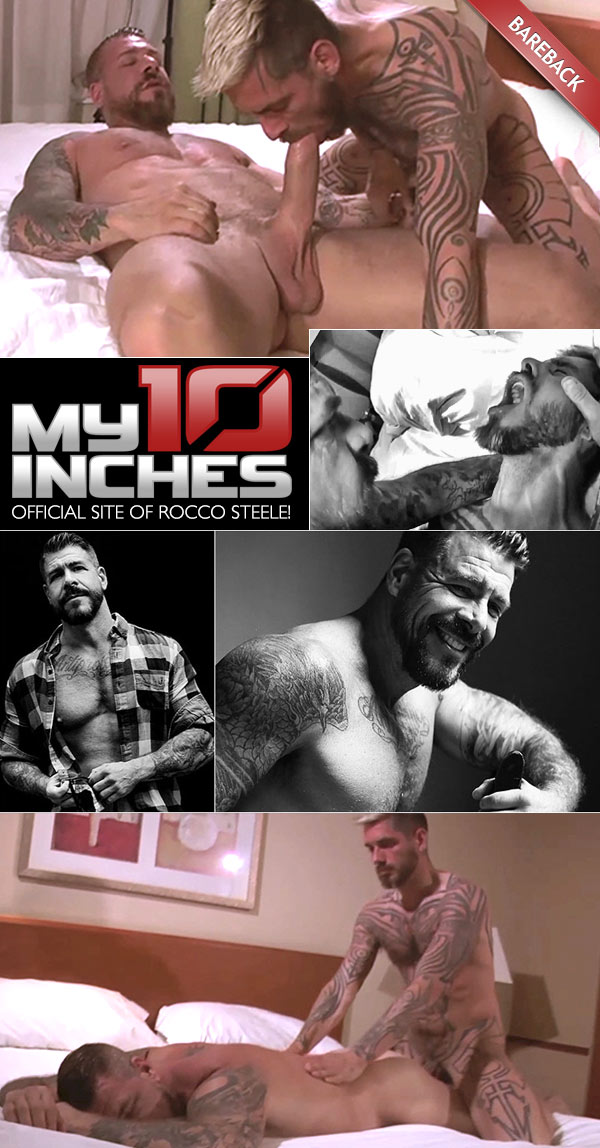 On a recent trip to San Francisco Rocco ran into one of his porn crushes Logan McCree. You might remember tatted Logan from when he was a Raging Stallion exclusive back in 2007. Lots of tats, shaved head, hot body. He took a long break from porn but after a little convincing Rocco got him to stop by his hotel room to give a massage which, of course, turned in to a WHOLE lot more. Logan is still fine as fuck and even after a long break from porn he still knew how to take a dick from both ends!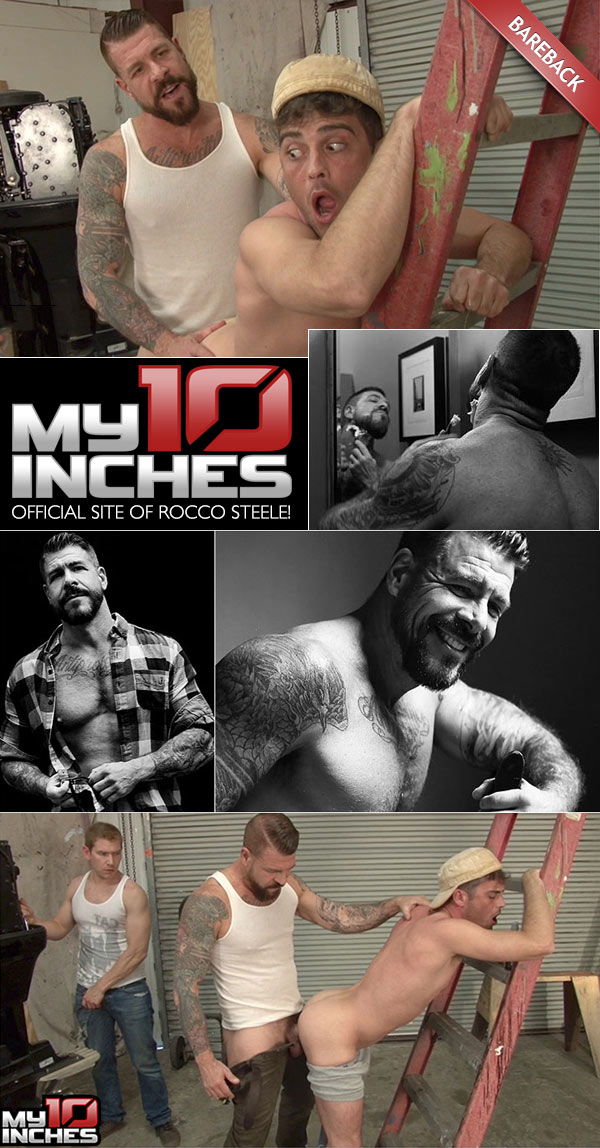 Rocco Steele catches his two employees, Lance Hart and Alex Adams, fucking off on the job site. He's really pissed, but into how these two boys look in their denim overalls and work clothes. Rocco shows Lance just how funny it is to fuck around while he's getting paid by bending him over and shoving his huge cock deep into Lance's hole. Lance can barely take it but learns quickly to enjoy getting stuffed by his boss.Alex gets in on the action by stroking Lance's hard cock while Rocco gives it to him from behind. Alex really enjoys pleasuring his cock while watching his buddy get rammed from behind.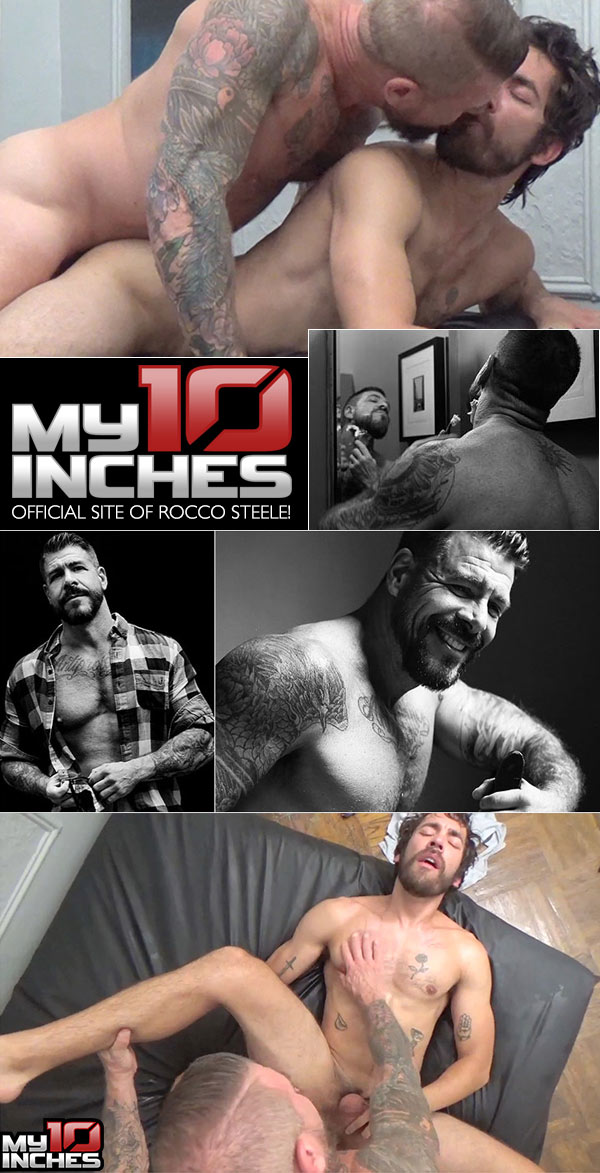 Dale Cooper is a thinking man's porn star. And his intelligence is a huge turn on for this daddy. In this steamy video, Dale and Rocco explore each other with their mouths, Dale on Rocco's cock and Rocco on his beautiful furry ass. Then the toys comes out and Dale literally sends Rocco into convulsions as he relentlessly pumps Rocco's cock. Then on to some pretty amazing hardcore ass pounding!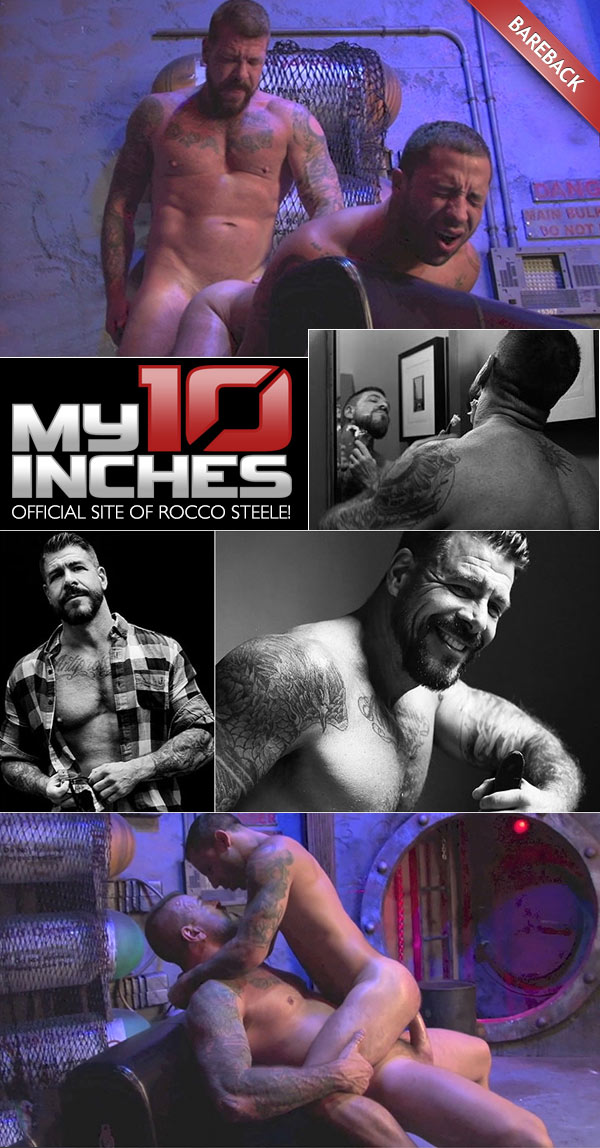 The jack'd Nick Cross joins Rocco Steele in this electrified dungeon and we all know that no man runs away from daddy. Rocco uses anything to get into that tight ass, wetting his hole deep with fingers, tongue, and spit. Nick accepts his fate and the deeper Steele goes, the more this bottom moans. A good top isn't afraid to use some force and Cross is no exception, demanding he backs onto each inch while still pounding mercilessly. Rocco doesn't let up on this boy and as a reward for his training, the boy gets bred. Every man succumbs to his cross to bear!