Articles Featuring:
Gentlemen 21: Top Management
If you're going to become a Gentlemen and make it big in the business world, then you better show proper respect to the "Top Management"!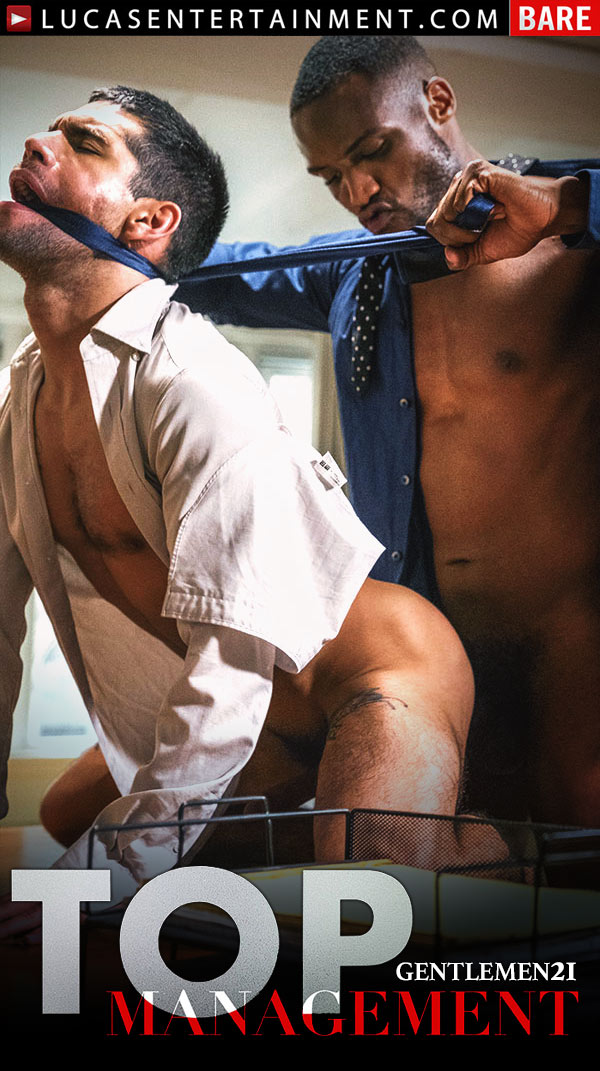 Ty Mitchell has been in love with his boss, Andre Donovan, for months. Who wouldn't fall for him? He tall, handsome, has an incredible body, and his big black cock is a beautiful sight to behold. Andre has known all along that Ty wants Andre to take control of him and show him who is truly in charge. Andre doesn't take it easy on Ty, either: as a gorgeous gay black man and a dominant top sexually, he shows Ty he loves roughing a bottom up!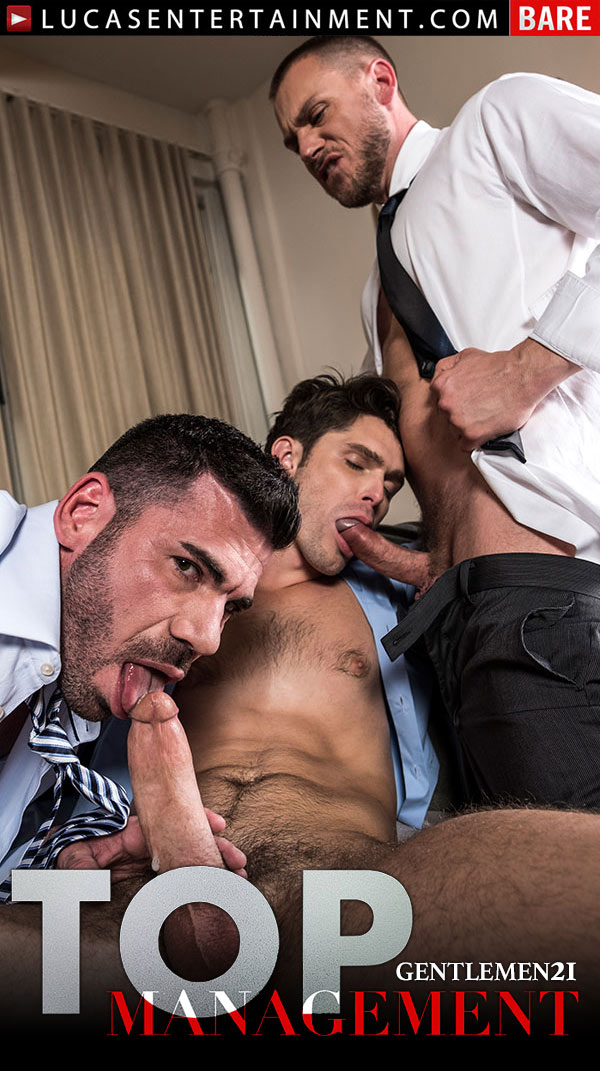 Billy Santoro and Hans Berlin are waiting for Devin Franco's final decision — is he or is he not going to sign off on their final deal? Honestly, Devin couldn't care less about the deal these guys are after — he just wants to strip them out of their suits so they can take turns banging him in the ass bareback!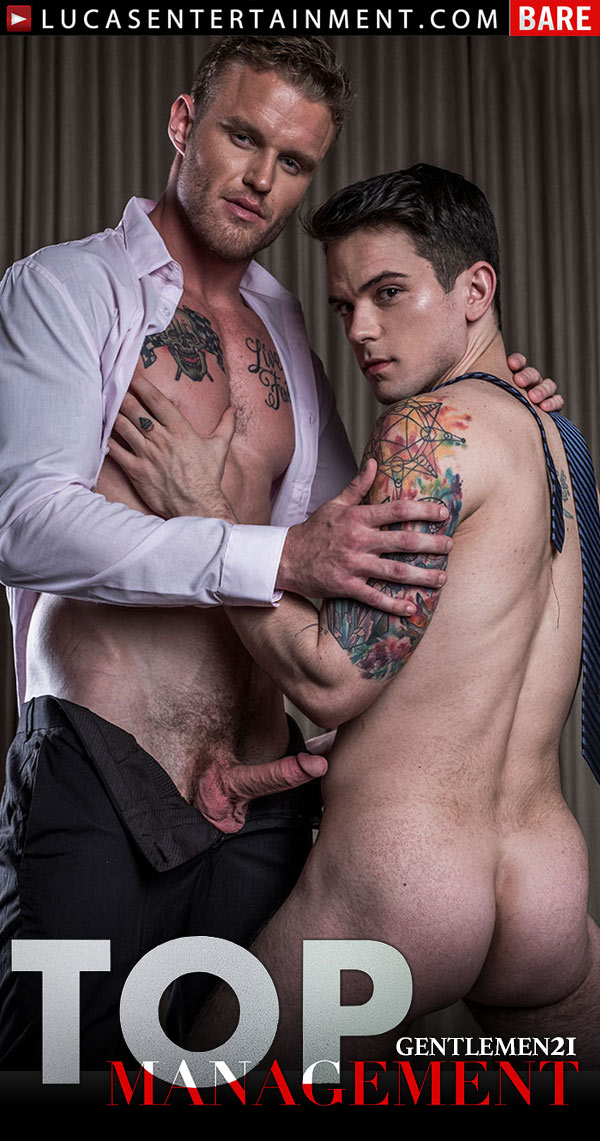 It's time for the wunderkind Shawn Reeve to make his final decision: does Dakota Payne have what it takes to be a successful intern? But the determining factor is whether or not Dakota Payne is willing to put in some overtime. Sure, the internship might be unpaid, but when you get fucked up the ass by a boss as hot as Shawn Reeve, who's going to complain about staying late some nights? Dakota sure isn't!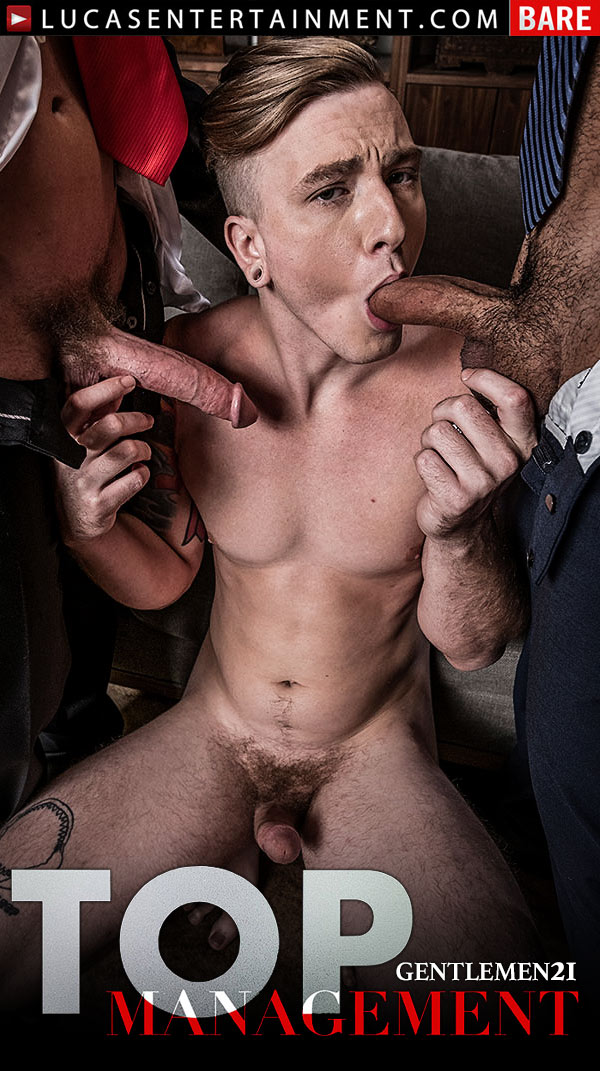 Business associates Dylan James and Angel Duran are hanging around the office waiting for Dylan's package to arrive before they head out after a hard day at work. They keep it professional during the workday, but they are casual fuck buddies after hours. However, when Tom Faulk shows up as the gay delivery boy, Dylan and Angel decided to take advantage of their office setting — and that involves them having their way with Tom! Dylan especially takes a liking to Tom, as you can tell when you see how long and hard he fucks the skater-punk's hole raw.