Articles Featuring:
Kingston (Corbin Fisher)
Corbin Fisher's Kingston is practically mouthwatering. His body is lean and muscular, and we're sure that his huge cock will have guys lining up around the block for a chance at it at CF.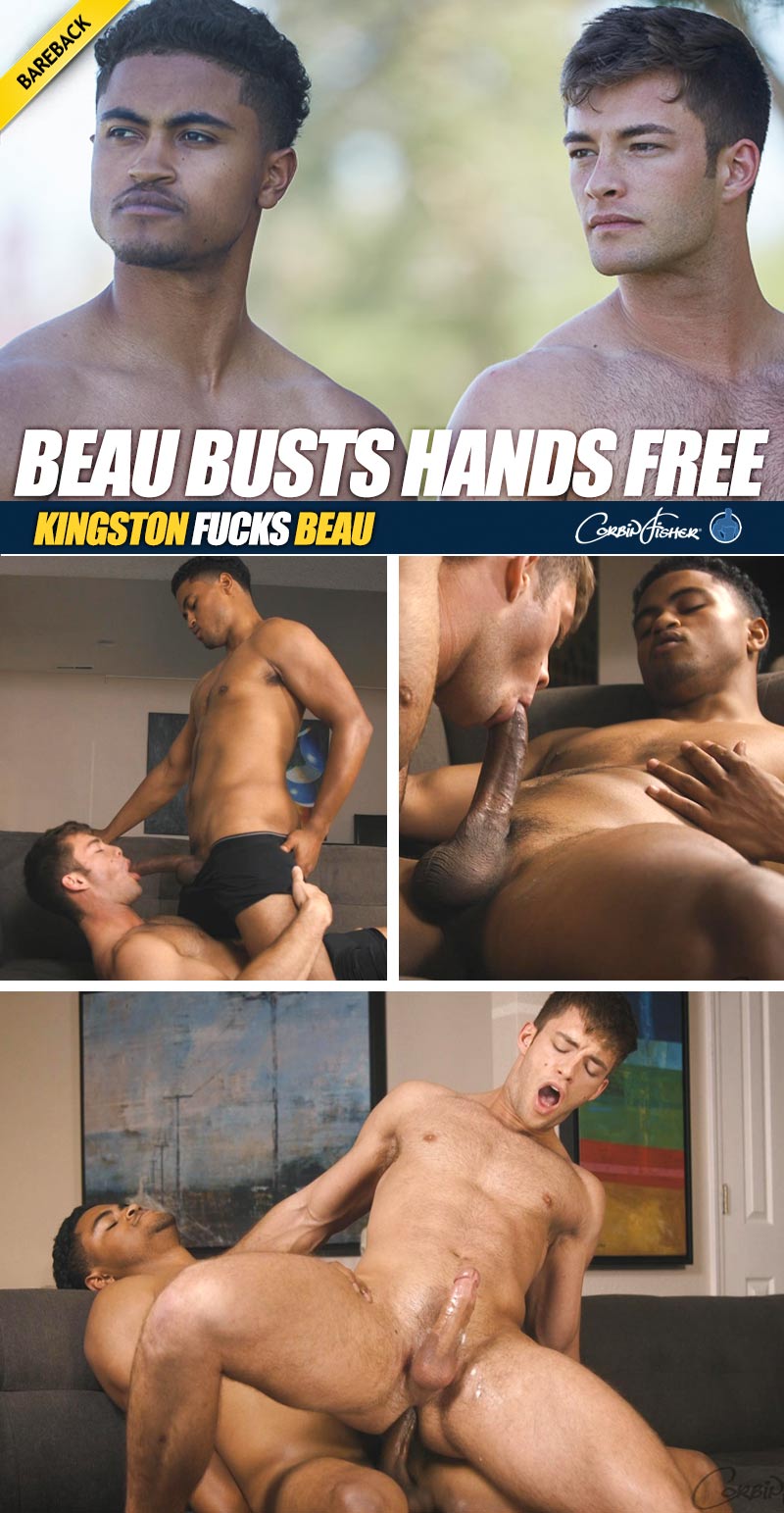 After letting Kingston have control for a while, Beau climbs up on his cock to ride it. Loving it so much that he actually cums hands free!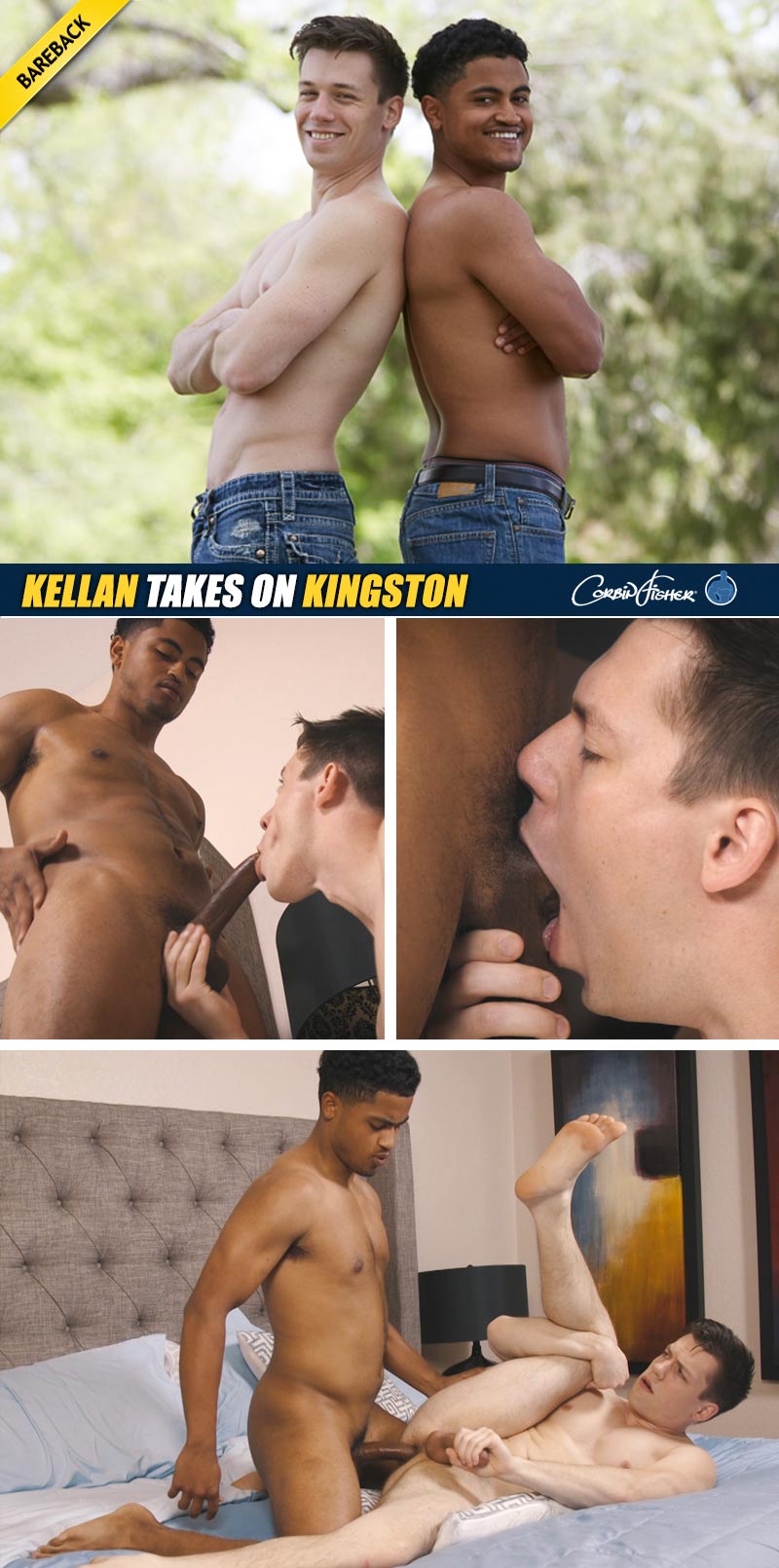 Kingston and his huge dick are back and ready to play! Lucky for him, it's Kellan that gets to be the first one on campus that he has his way with! Kellan is all over Kingston from the start. He drops to his knees and giving his massive member the deep-throating it deserves.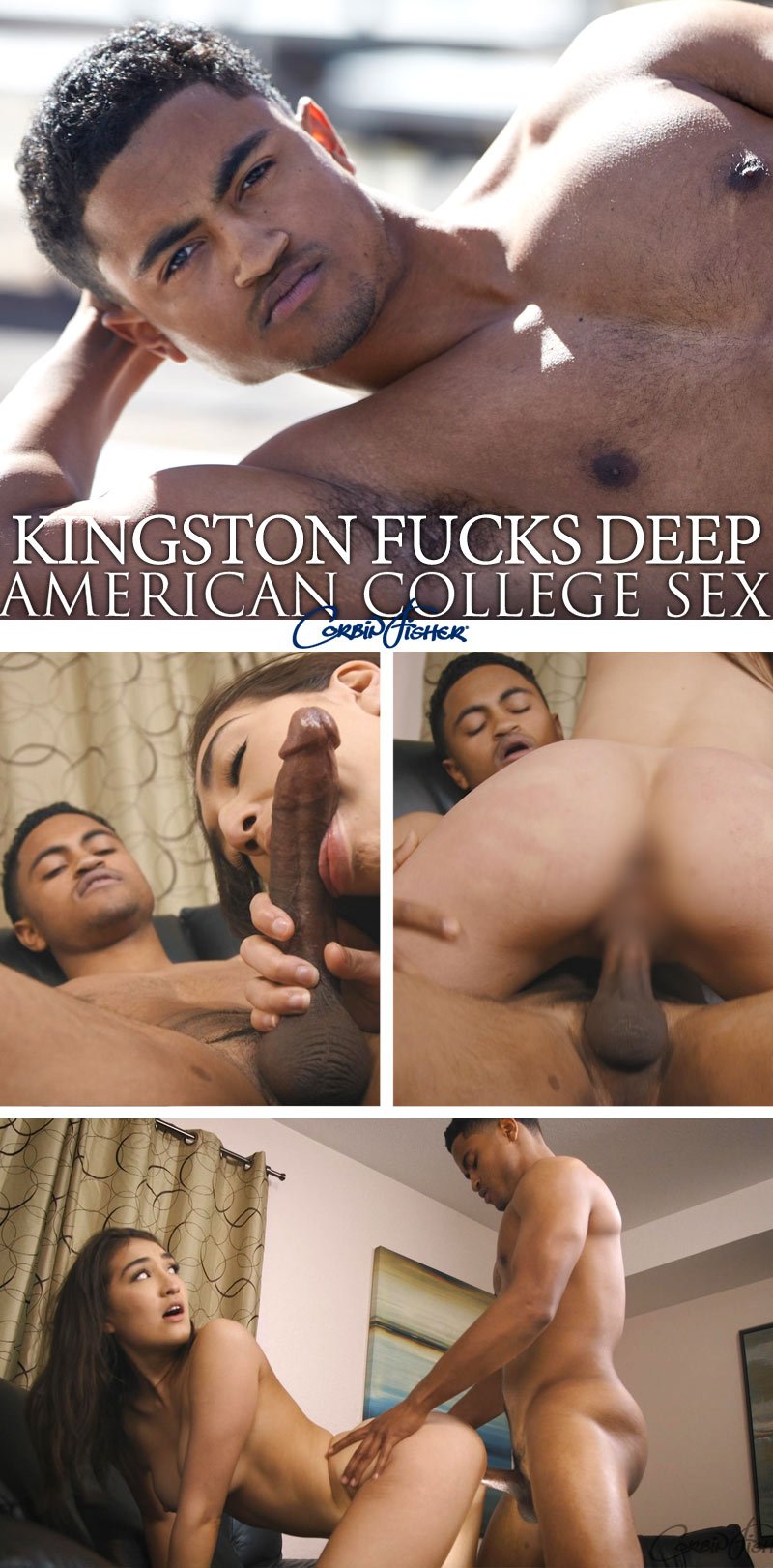 Kingston is hard, hung and ready for action. He's is not only hot but has a positive, happy-go-lucky personality. We're particularly excited to see how he handles himself with someone else.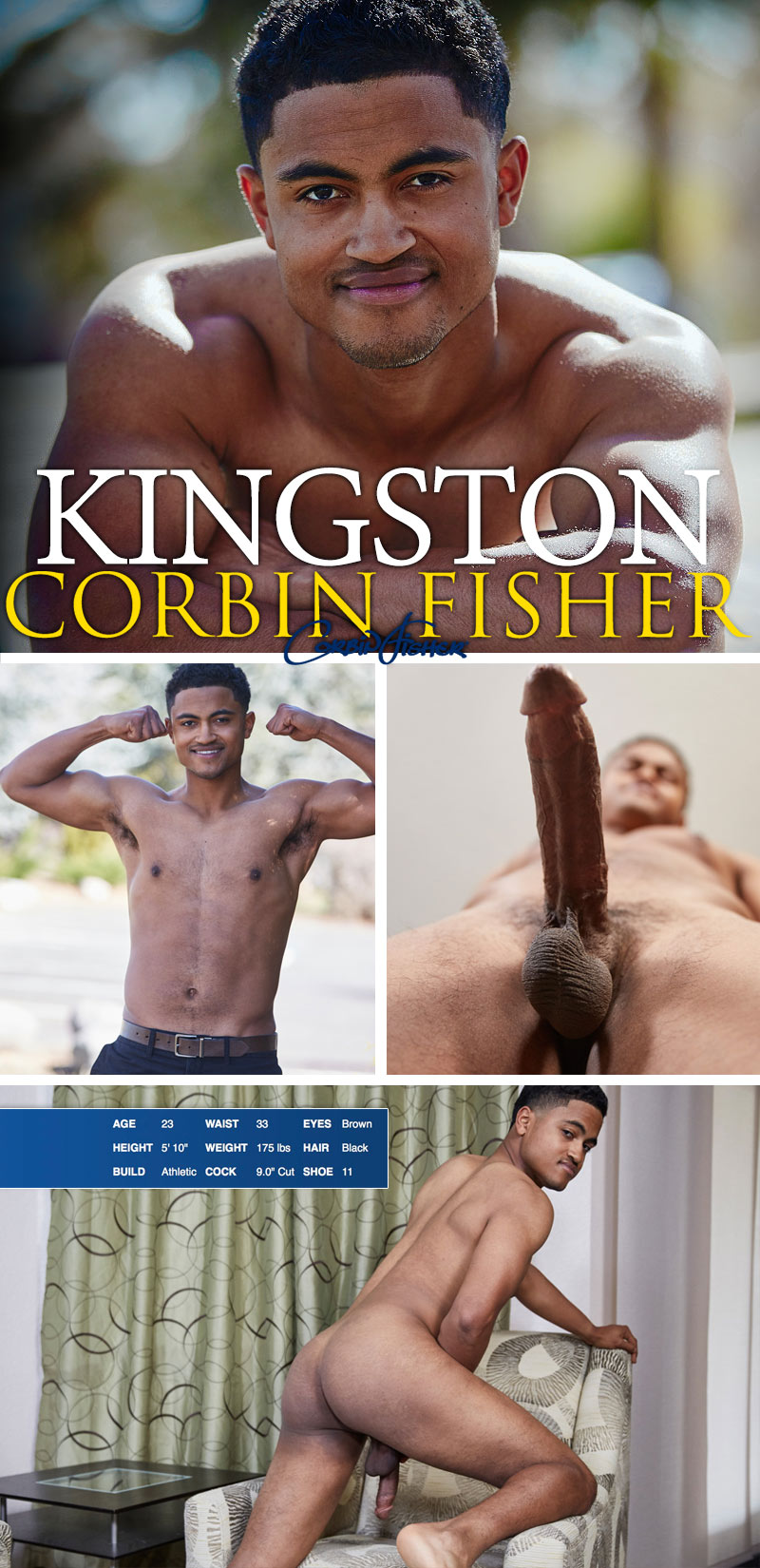 The first thing you notice about Corbin Fisher newcomer, Kingston, is his amazingly positive outlook on life. He's happy to be wherever he is and that frame of mind is infectious. He practices Buddhism, which he says is the source of his intense control over mind and body – and to be honest we'd love to see him in control of some other people's bodies, too!