Articles Featuring:
MEN Series: Late Bloomer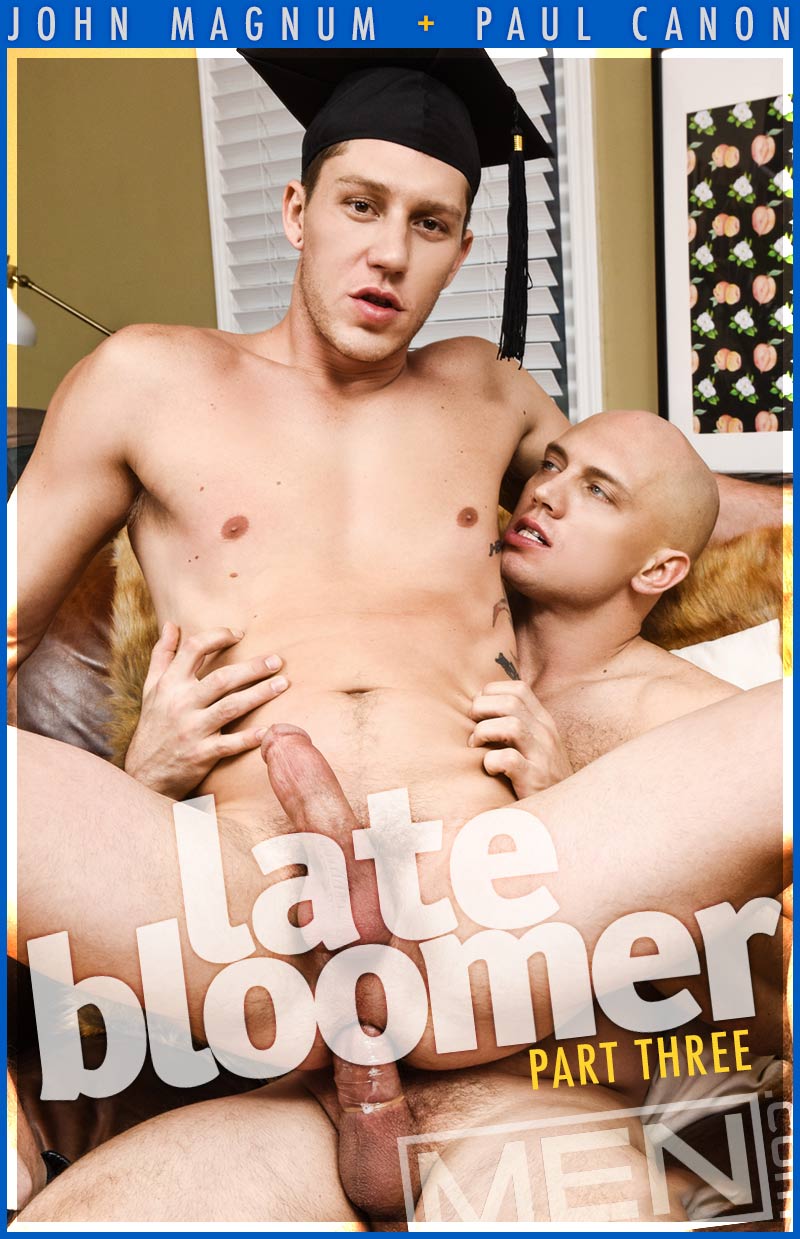 In this episode of the Men.com Series, Late Bloomer: Paul Canon is late for his graduation and doesn't have anything to wear. John Magnum agrees to hook him up if he can get a quickie hook up first.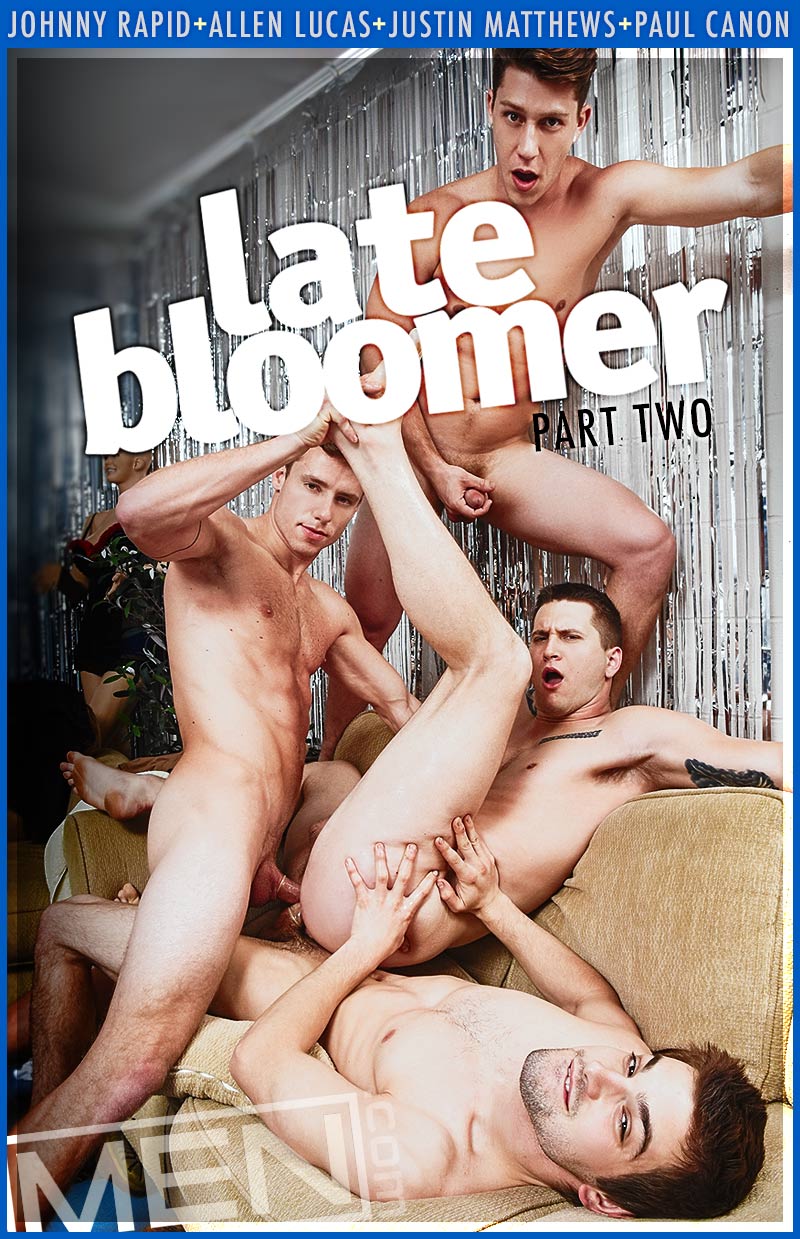 Paul Canon walks right into a frat house full of a naked Johnny Rapid, Allen Lucas and Justin Matthews about to get it on. After a little convincing, they let him stay and go to town on each others ass.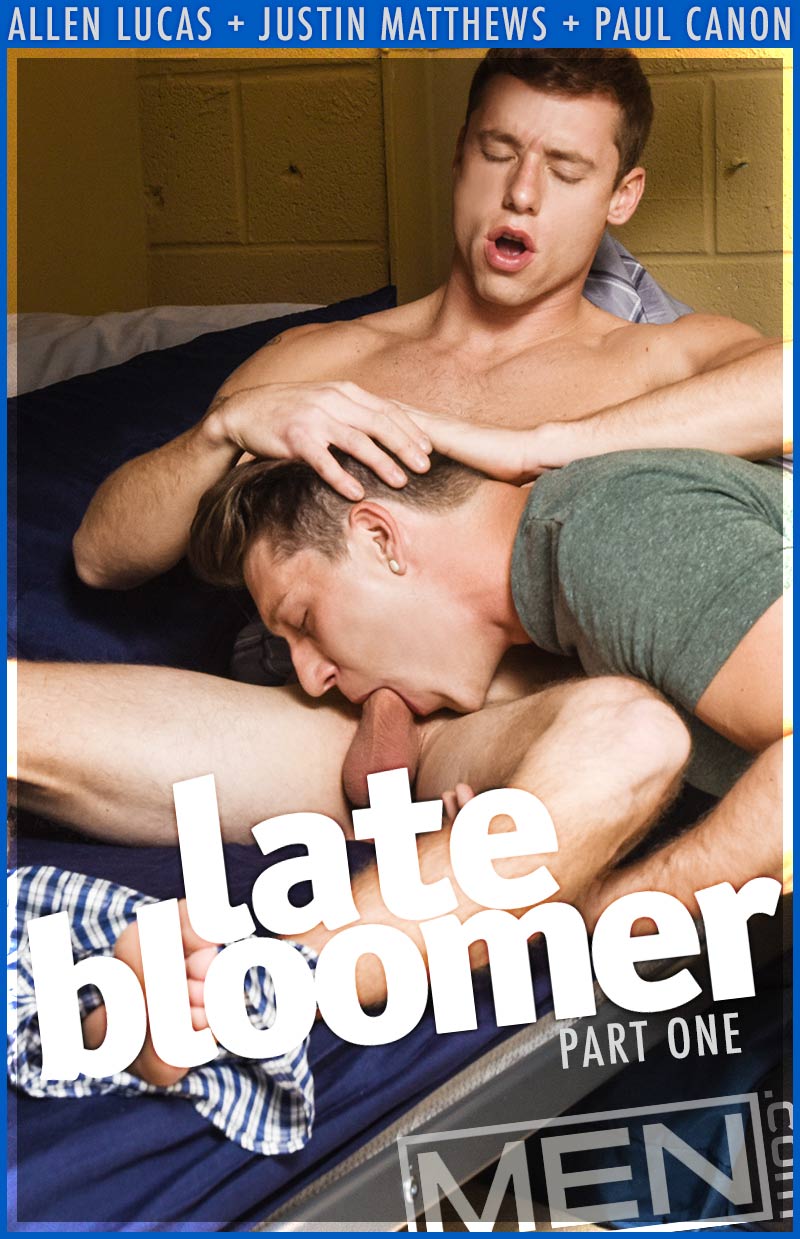 Paul Canon is fresh out of school and is looking to finally make some crazy memories. He's young, hung and ready to fuck.