Articles Featuring:
Mr Stevenson's Boy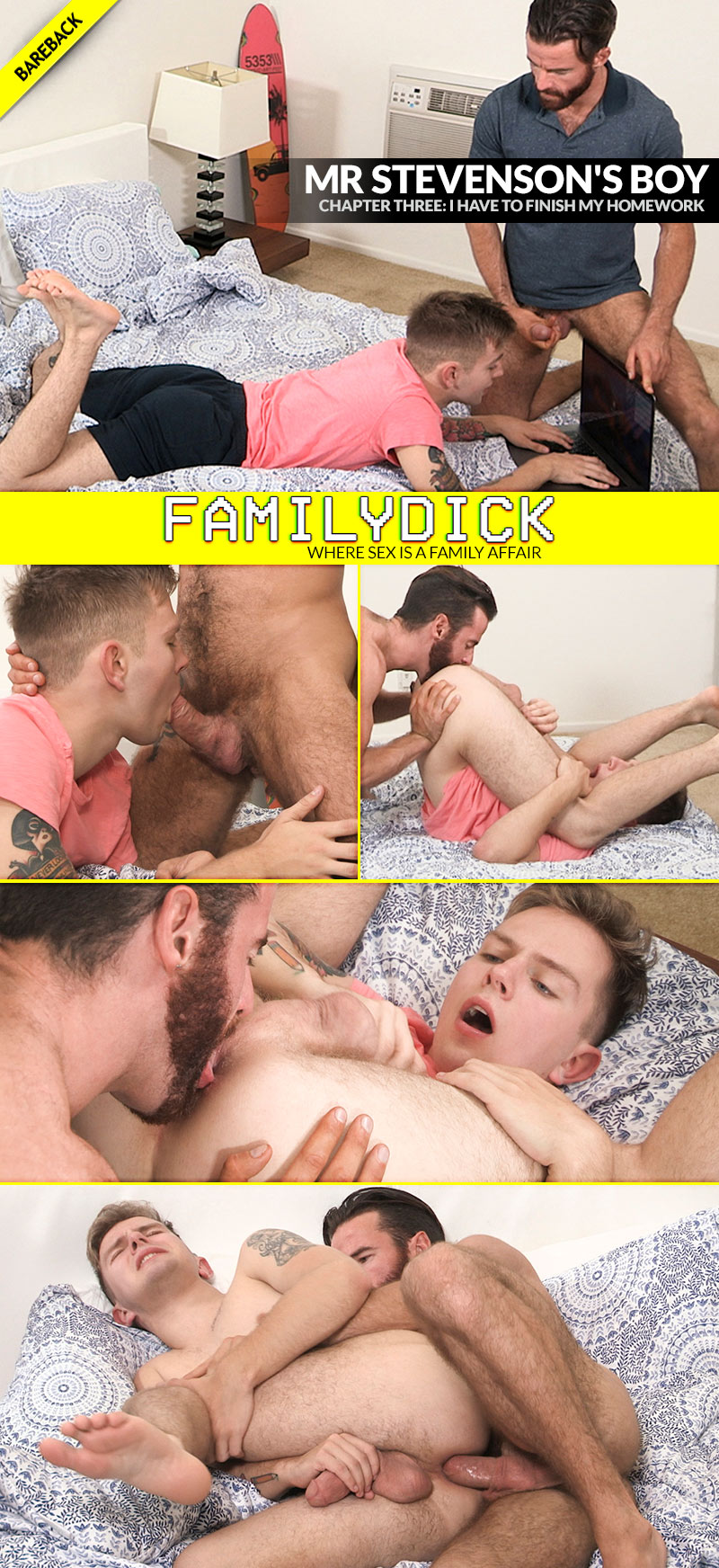 While he's working on a school essay, a young man's (Timothy Drake) horny, aggressive step dad (Brendan Patrick) sneaks in to his room to bust a nut bad, seeing a chance to do it while his wife is out.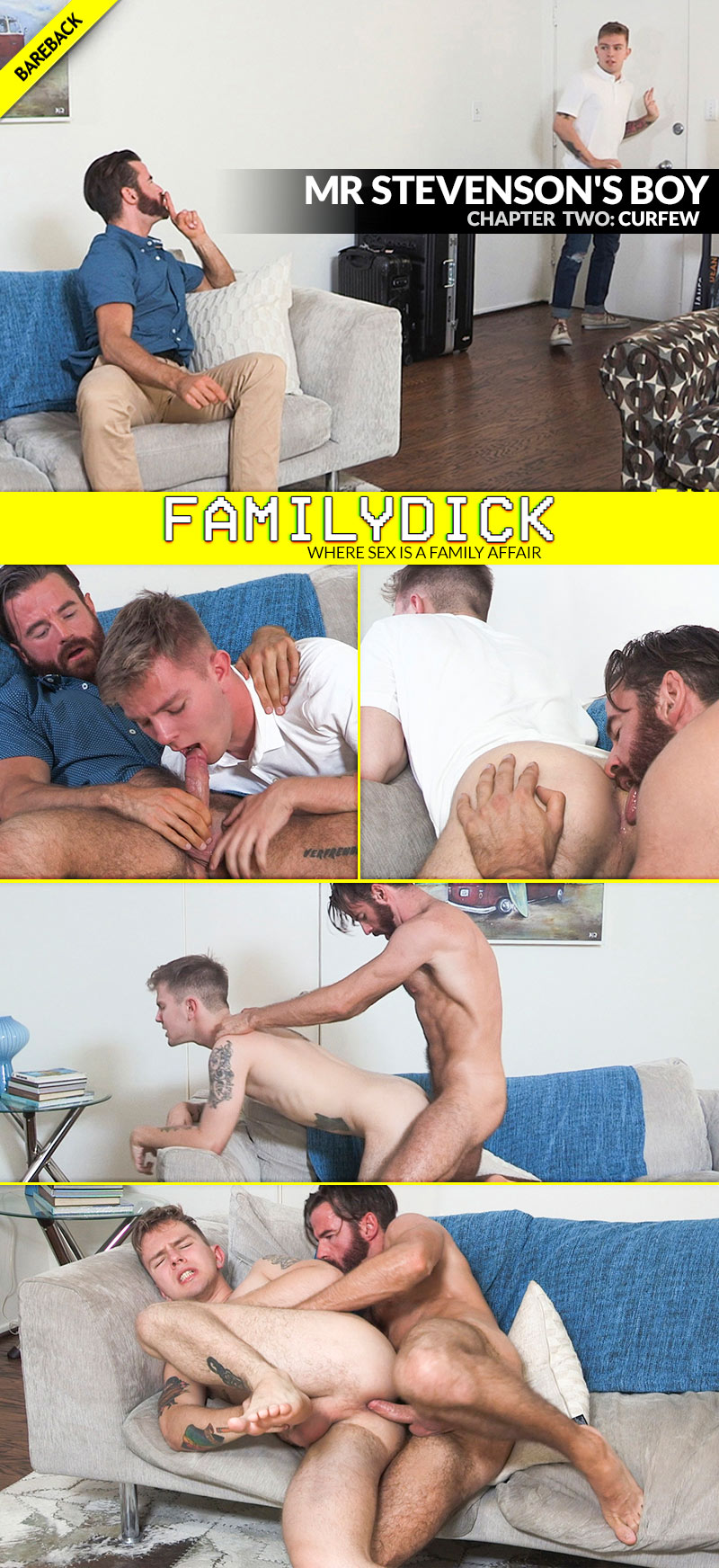 When his stepson stays out all night, this angry daddy waits up to give him what for! When the boy comes home, he's got nothing to say but lies and denials. Not wanting to hear it, the dad shoves the boy's mouth down on his cock before he punish fucks him hard on the couch. Maybe this time he'll learn his lesson!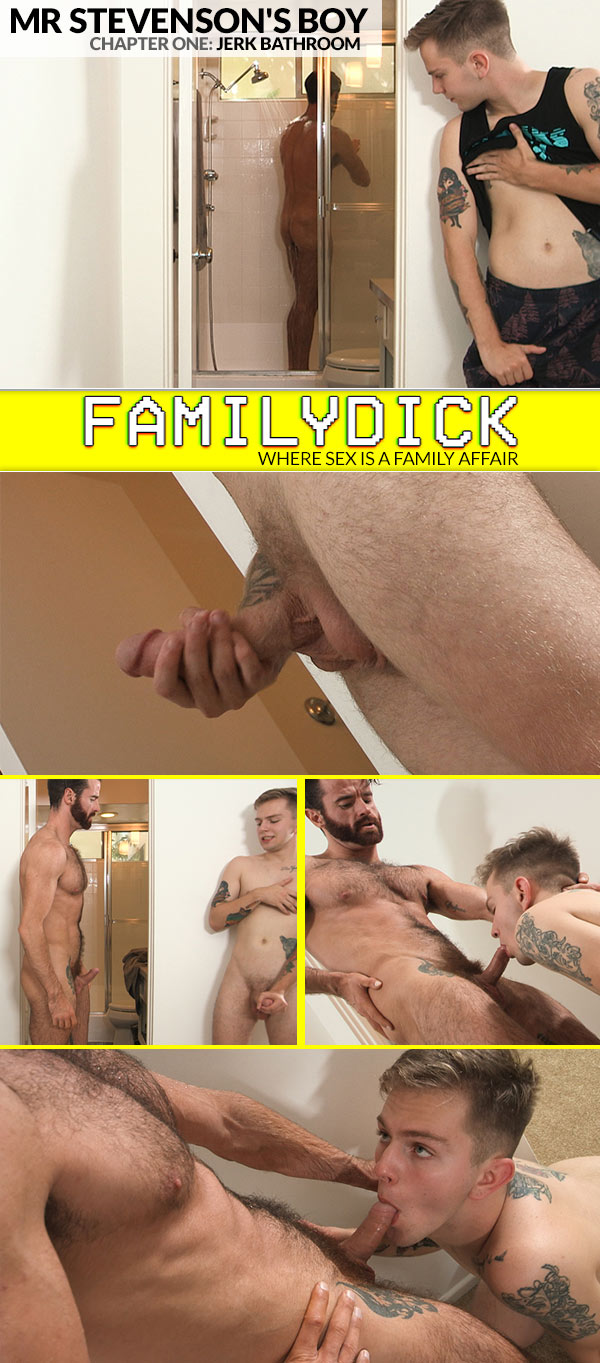 Logan Roberts' got it bad for his stepdad and thinks he can steal a shot of him showering. He plants his phone and starts filming, only to be turned on and start jerking as well. When his stepdad gets out of the shower, he catches the boy and shoves his face on his cock! The boy sucks hard, eager to swallow his sexy stepdad's man juice.