Articles Featuring:
Pedro Andreas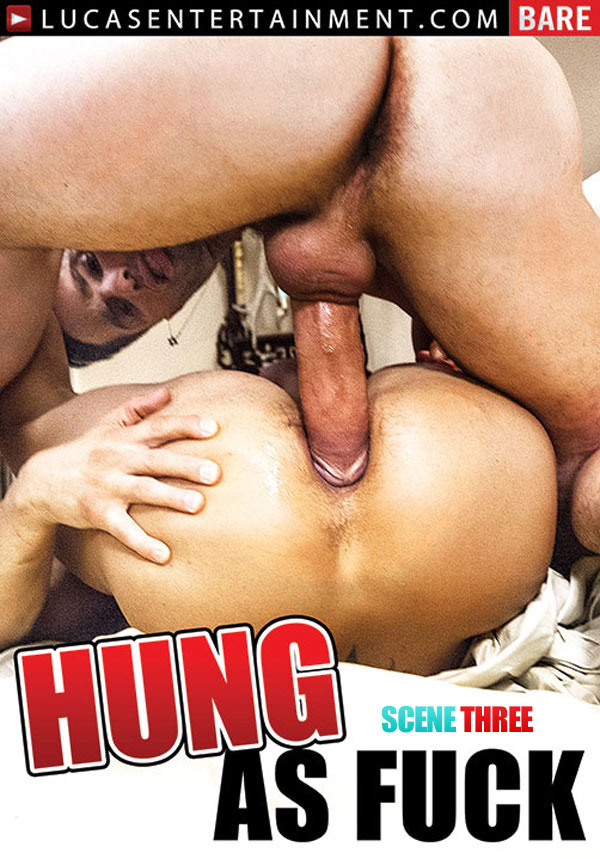 Now that's a sight I could get used to: Pedro Andreas is sitting back with his hard-on saluting northward for Rikk York to get to work on. I'm used to seeing Rikk on his Twitter account where he comes off as a no-bullshit top.
Before it was the other way around: Lucas Entertainment exclusive model Rafael Lords trained with Sean Duran on the proper way to top a man bareback. Rafael then tested out his skills with Armond Rizzo — they topped the muscle daddies Pedro Andreas and Matt Stevens.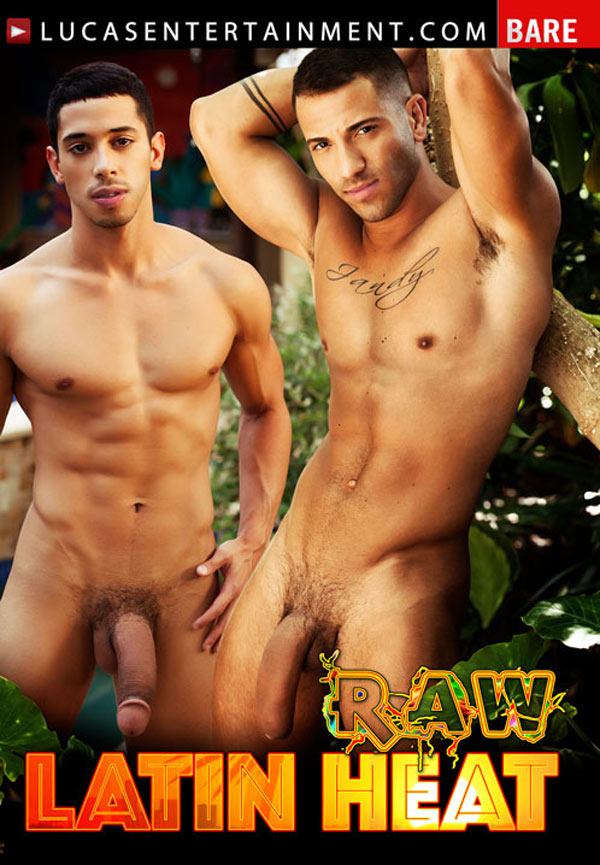 Drae Axtell takes a raw fucking from Pedro Andreas! Drae is a model who has been building a presence on the web for a bit before this initial scene's debut, and when you finally see him in action you'll realize what all of the hype is about. Pedro Andreas is a seasoned performer, and he knows how to guide guys who are new to the industry. He takes it relatively easy on this newcomer, but even when he's trying to be a bit gentle Pedro still fucks hard after awhile. He gets into his men, as Drae Axtell can attest!
Sean Duran showed his boy toys Armond Rizzo and Rafael Lords through demonstration how to properly have bareback sex. Now it's their turn to show off all of the new skills they have acquired. Sean invites two buddies over — Pedro Andreas and Matt Stevens. These hulking muscle daddies are usually on top, but not this time around. Sean's boys are ready to fuck… I just hope Matt and Pedro are prepared. These guys might be small, but they can deliver a pounding without a problem.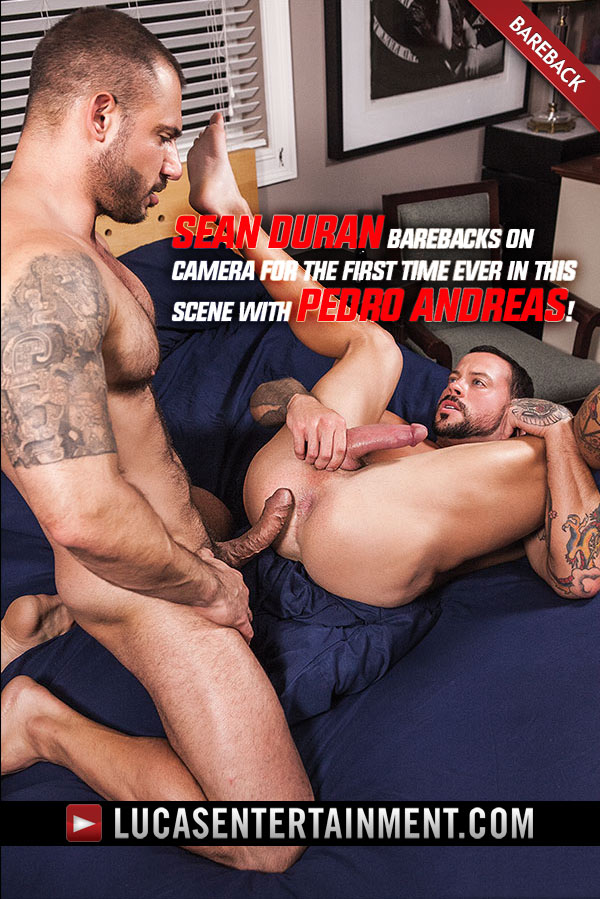 Sean Duran barebacks on camera for the first time ever, and he chose Lucas Entertainment as the studio to make his debut in this scene with Pedro Andreas!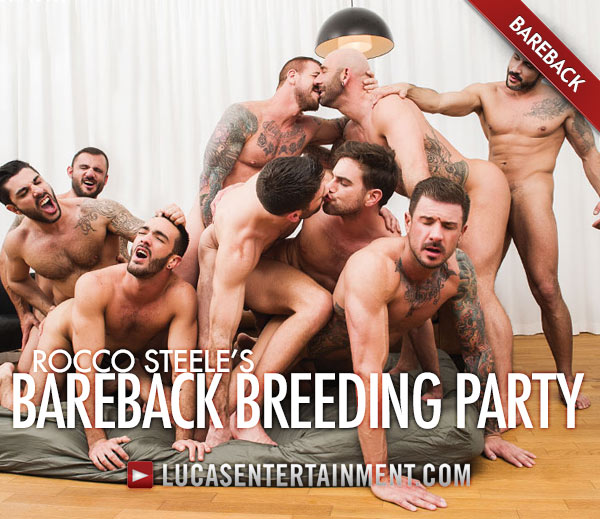 The select invitations to Rocco Steele's breeding party netted a few more guys to join the party, increasing the current number to nine total! Zander Craze, Raul Korso, Max Toro, and Craig Daniel jump into the action, and they waste no time getting started. And like Alejandro Alvarez before him, Zander Craze strips down, takes a seat next to Rocco Steele, and swallows his fat 10 inches of cock. Among the action that takes place is Raul and Zander sharing a double-headed dildo and a rampant amount of ass-to-mouth action!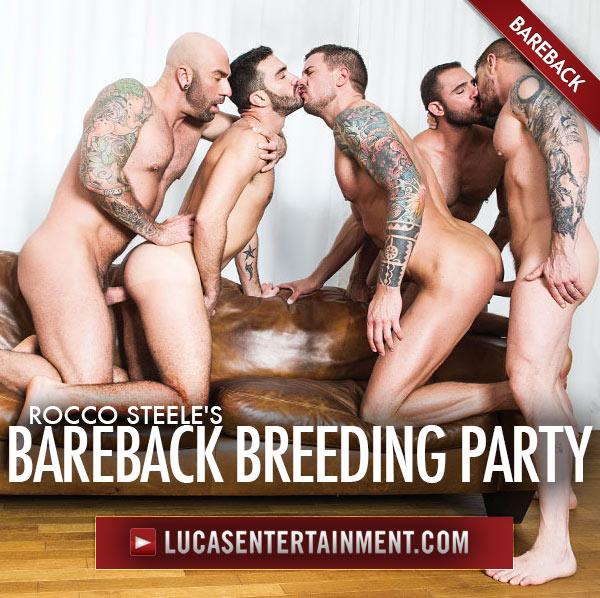 Rocco Steele, the gay porn industry's reigning daddy top, stars in a bareback orgy of epic proportions. And who better to open the scene with Rocco than Alejandro Alvarez, a champion cock whore and power bottom who unrepentantly loves sex.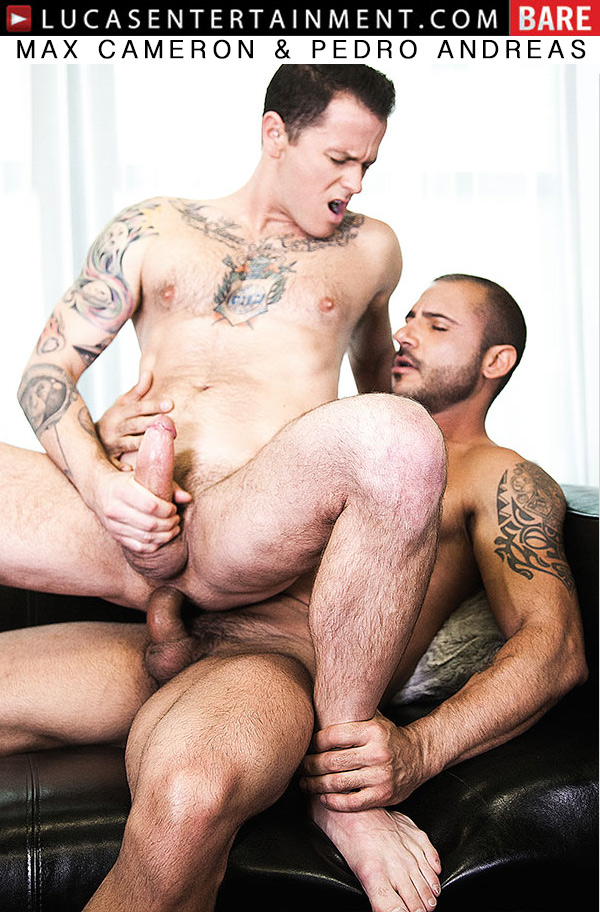 Max Cameron services Pedro Andreas' raw uncut cock! It looks like the orgy from last week wasn't enough for Max Cameron, and its Pedro Andreas he still wants more from. And honestly, who can blame him? Take a look at Pedro's body at 26:40 — his muscles are flexing and taut as he's pounding Max! By the end, both of these guys are dripping in hot, thick cum!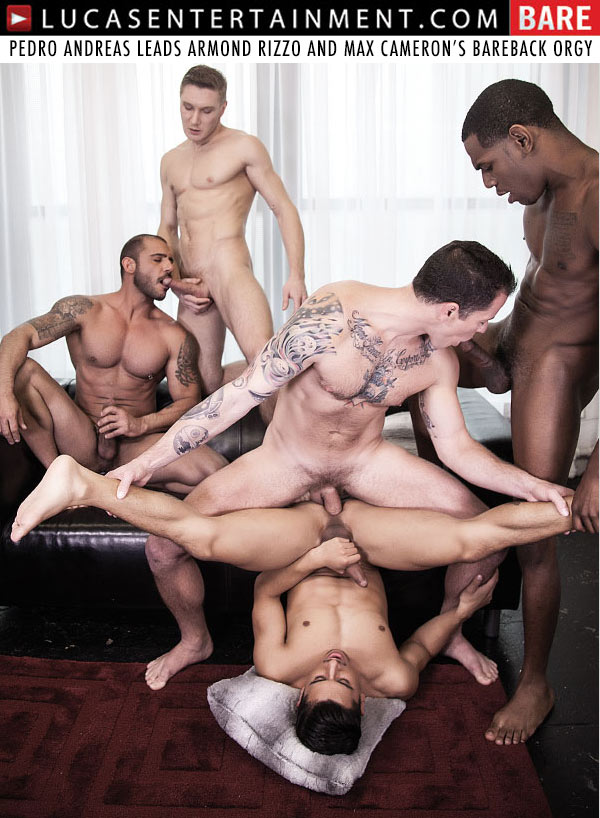 Pedro Andreas leads Armond Rizzo and Max Cameron's bareback orgy! If there have ever been two gay porn stars crying out to be relentlessly railed, it is Armond Rizzo and Max Cameron. During an interview featuring the aforementioned Pedro, Max, and Armond, we also have Magic Wood and Comrad Blu. Don't miss 10:30 in the interview, because that's when the objectification of Armond in particular begins: he drops his pants and shows off his supple little ass to the hungry gathering of raw tops ready to dig right in. This is one of the best bareback orgies released by Lucas Entertainment yet.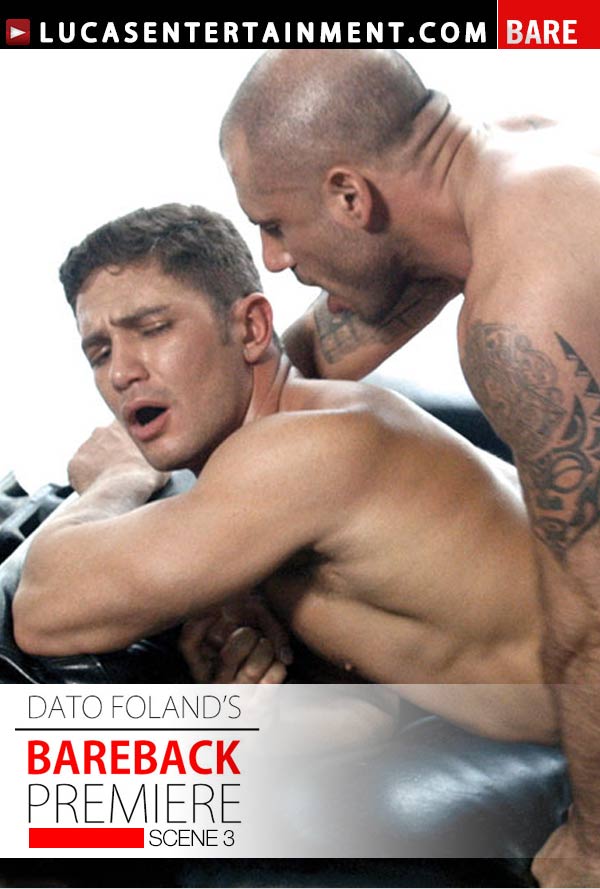 Pedro Andreas and Dato Foland suck and fuck bareback: It's been years since we've last seen Pedro Andreas in a gay porn movie, but that all changes with his return to the industry. Pedro chose Lucas Entertainment as the studio where he'd make his return, and who better than Dato Foland to welcome him back?