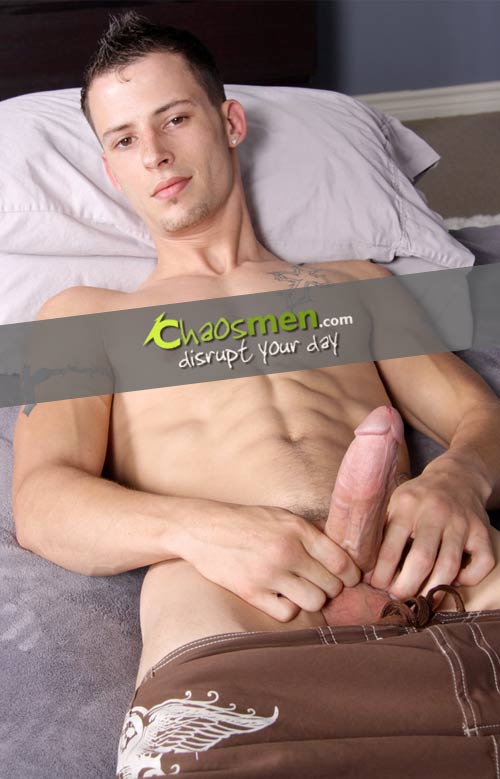 ChaosMen wrote:
Since Ace has done work previously, it wasn't hard to talk him into doing a Serviced video while he was in town. In fact, I think the extra money was much needed.

Despite his comfort level, he still relies on the TV now and then to keep himself hard. And he was VERY uncomfortable with the idea of anyone near his ass. I guess he was worried I was going to try to fuck him or stick my finger in.

I assured him we set our limits at the beginning of a shoot and we stick to them – unless his limits suddenly broaden and he asks for it.

I was a bit determined to show that at the very least having his ass licked would turn him on. Sure enough his dick got hard, betraying that paying attention to his ass wouldn't result in a traffic cone inserted surreptitiously!

Ace has a big cock, and it was really fun sucking it and making him cum. I had to do some jerking to really get him to cum. It's kind of cool to watch it shoot up into my mouth and spill everywhere.

Ace is keen on being a Top in videos, and I work with so many straight guys that that is their starting position, I am not sure I will have much work for him.

I do have a couple eager bottoms that will be making appearances soon, so maybe he will get a chance to show off his topping skills, but as of this writing, this all he has been set up for.