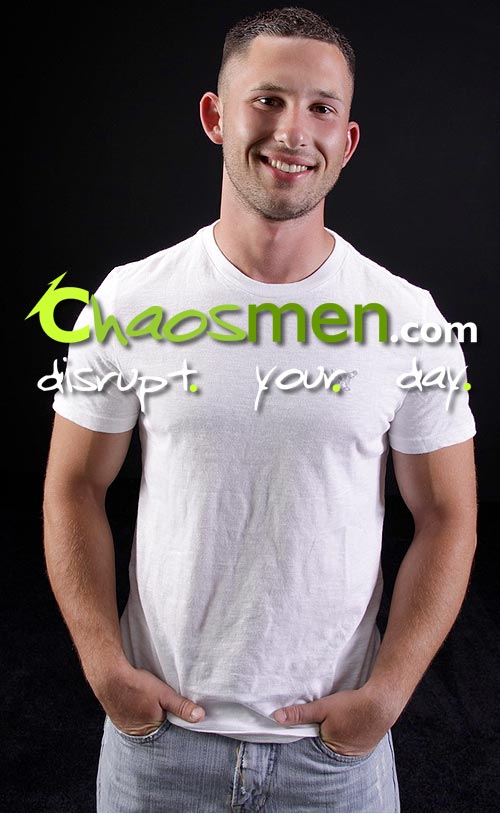 ChaosMen wrote:
When Jamison came out, he brought one of his friends with him. His buddy's solo airs next week.

They weren't ready to play with each other, but I figure I can get them to interact in some way in the future.

Jamison is not very tall – about 5'7″ on a good day. He has got a stocky build, but I think he wears it well, and makes him charming and extra hot. He just looks like a dude. I think he would look great with Clay or even Gerin.

Jamison is open-minded. He says his brother is gay, and he has messed around with guys when he was young, but overall, he identifies as a straight guy.

He is actually quite well-endowed for a "little" guy, and I dunno, he just has that something charming and endearing that makes you want to get him naked to play with.

Jamison has got some great furry, muscular, and enviable pecs on him!

And what a smile!

Jamison should be back for more, so stay tuned.