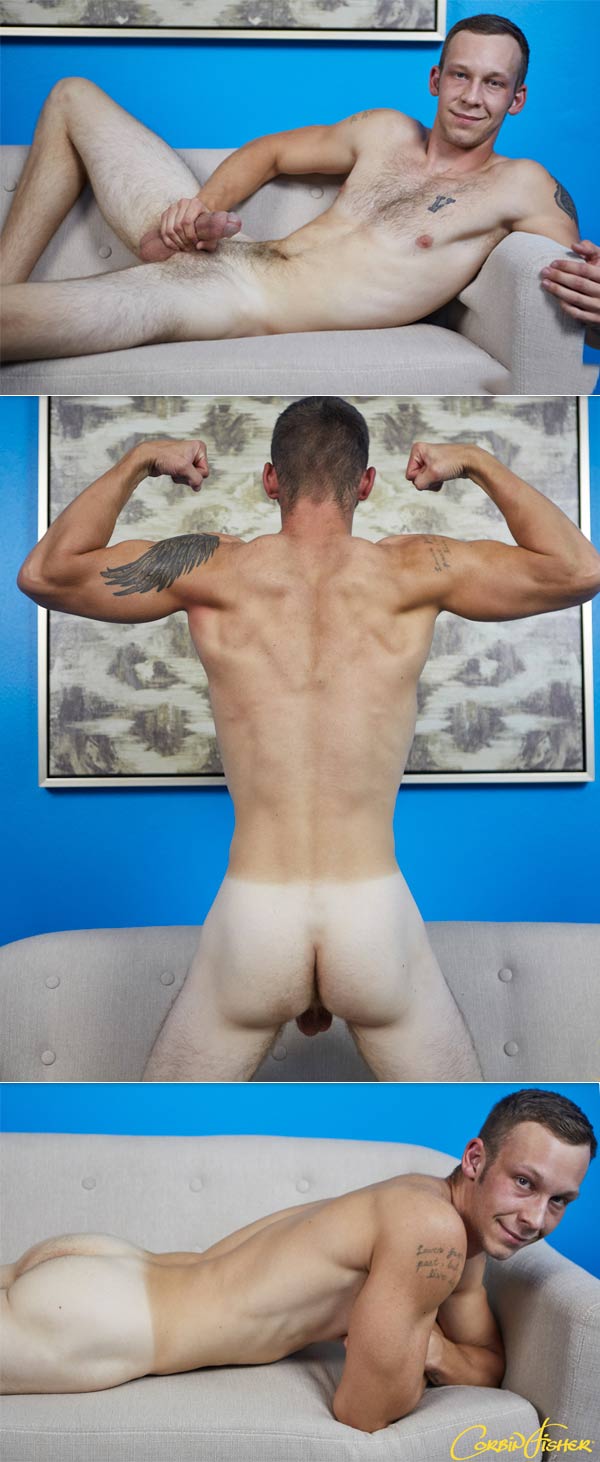 You'll never guess what Beckett does for a living. No, really. He's an underwater welder! As Beckett puts it "it's definitely in the top three" on the list of most dangerous jobs in the world, but he's got a down-to-earth attitude about it as he tells us about his encounters with creatures of the deep.
From all of his aquatic adventures, he's developed a lot of lean muscle and he's eager to show it off – that and his thick cock, of course! He fucks his own hand, thrusting up and putting his tight stomach and nice thighs on full display, before blowing a load all over his stomach.
There aren't a whole lot of guys who can laugh off run-ins with sharks and then go right into showing off on camera, so we're sure he'll be able to dive right in here at CF!