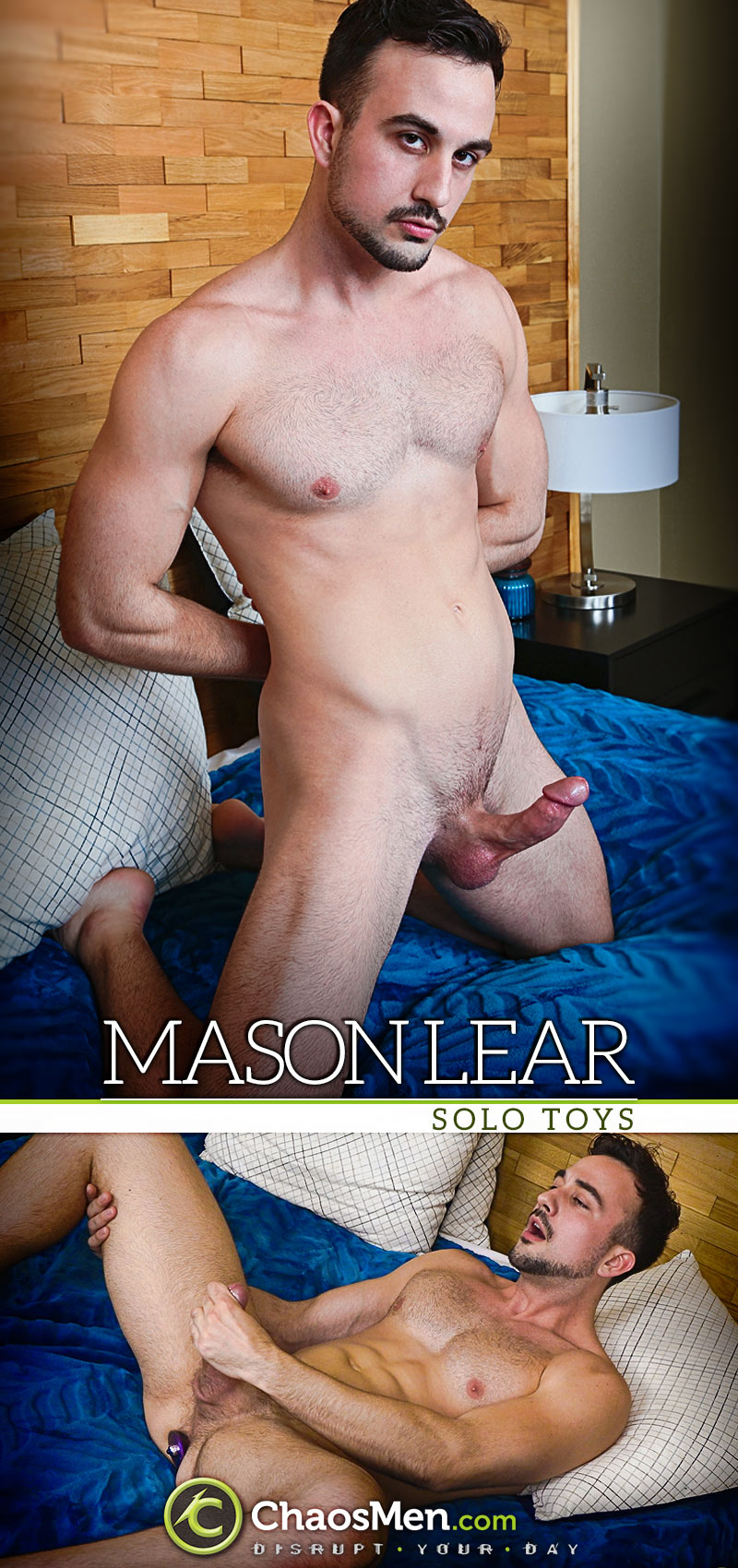 Mason Lear Solo Toys at ChaosMen, Scene Summary:
Apparently, Dani deMuse and Mason Lear have dated in the past, so when Dani was here, he suggested I do some videos with Mason.
Mason Lear is actually in one of my All Time Favorite scenes, so I was eager to get this versatile guy in the studio.
He normally has a furry body, but I think he was worried that his body was turning audience away, so he trimmed it pretty aggressively recently (Grrr!) But he is such a skilled performer, I think we can overlook the trim job.
Mason Lear is versatile. But really, he is a talented Top. He has been aggressively getting out on the market, so my guess is you will see him popping up on a variety of sites.
Mason Lear was not sure he had done a solo before. But I of course wanted to get some images and for his online bio. Plus, it was fun watching him shoot a load with our handy vibrating butt plug buried in his ass.
Mason Lear will be back next week, flip-flop fucking with one of my newer guys!