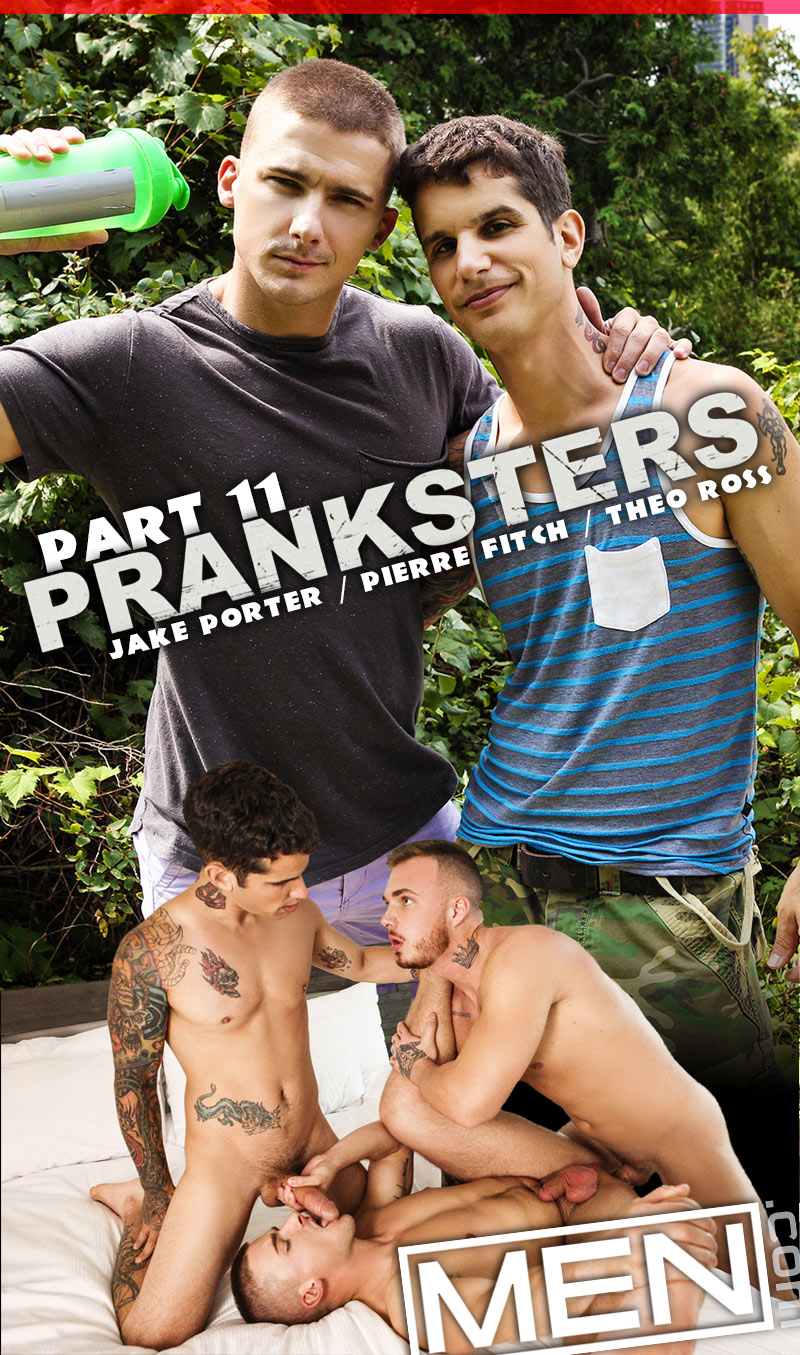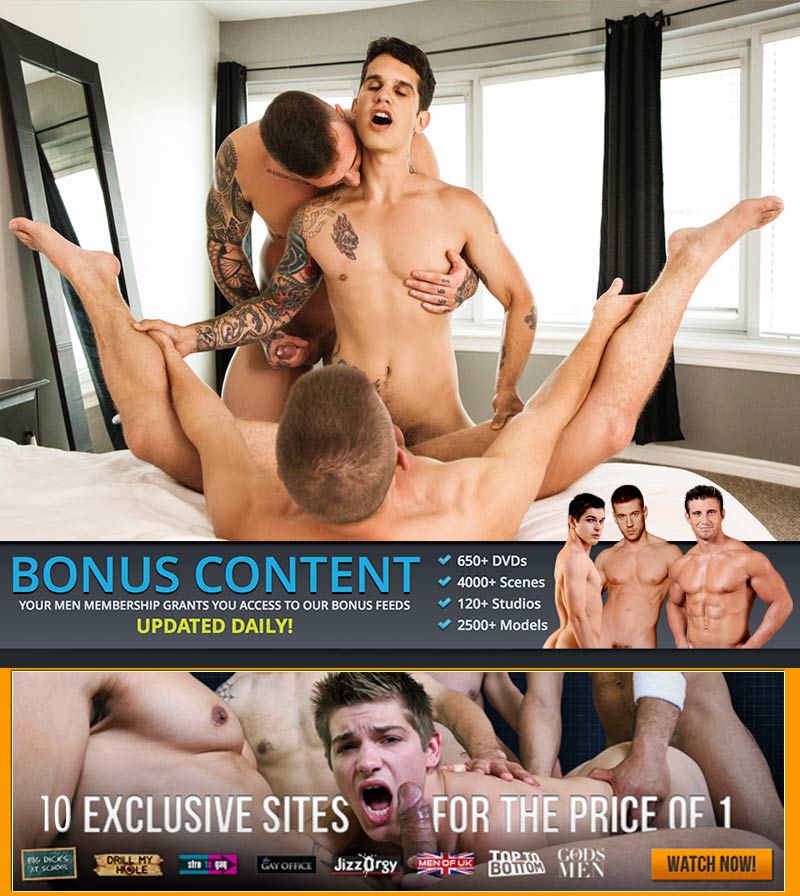 Theo Ross and Pierre Fitch Tag-Team Jake Porter in 'Pranksters, Part 11' at MEN.com:
Pierre Fitch is filming good-looking Jake Porter while he pranks people by pretending he's jerking off.
Theo Ross was actually fooled and whipped out his thick cock right there in the park! Therefore, Jake Porter brings athletic Theo back home for some fun. He also invites his cameraman, the slender Pierre Fitch to put down the camera and join in with his delicious meaty dick.
Watch Jake Porter, Pierre Fitch and Theo Ross at MEN.com