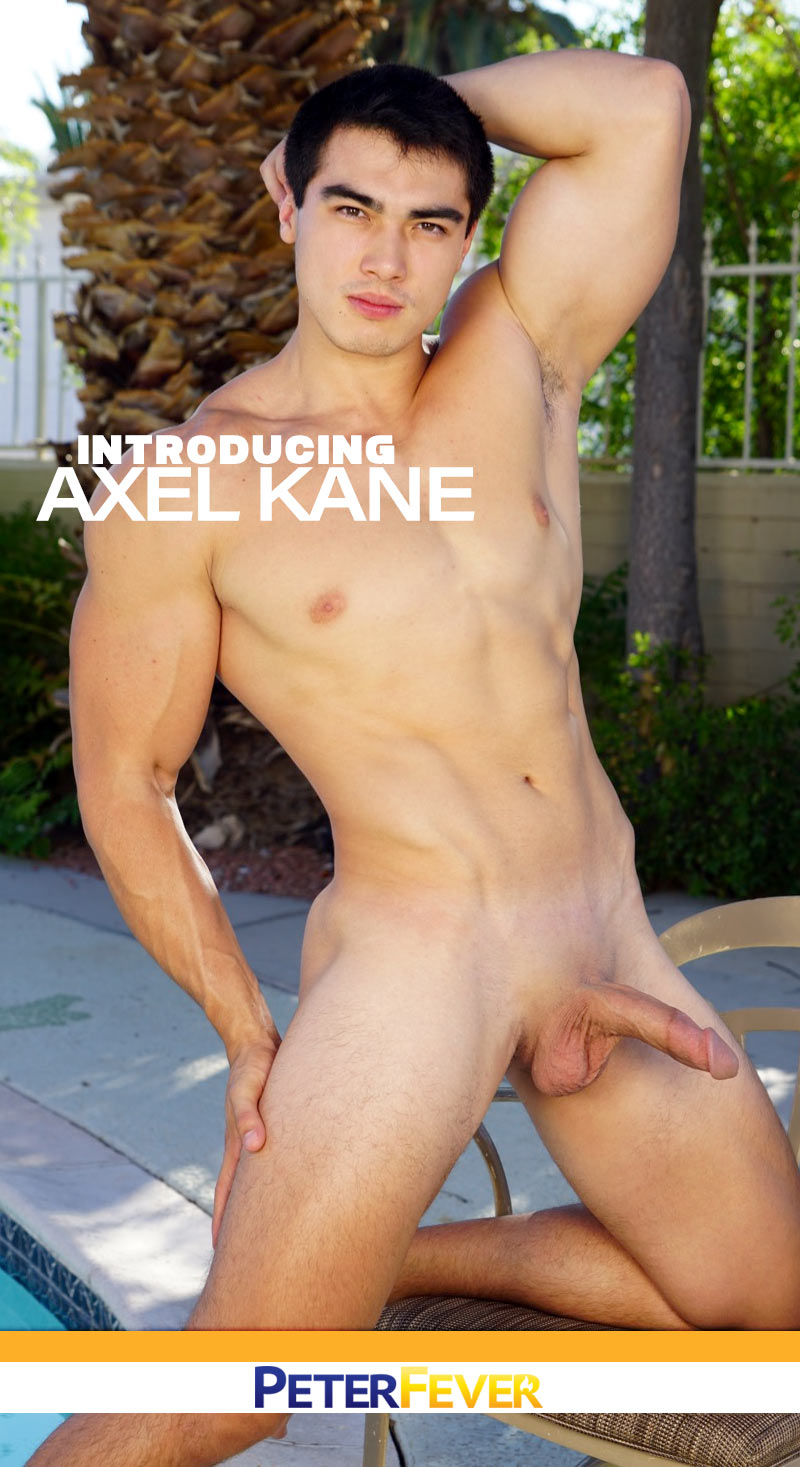 Introducing Axel Kane at Peter Fever:
At 6 feet and 195 pounds, Korean-American Axel Kane is a hunk by any measure. He presents a studly appearance posing by the pool in swimsuit and JJ Malibu fishnet hoodie, then strips naked to show off his meaty ass and thick strong arms. He tells us that he was a chubby kind who started training with weights to get big and look better, and lucky us–we get the benefit of seeing him now.
Axel Kane steps inside to reach into his shorts and rub his hard cock, hard pecs and deltoids. Grabbing the sofa's armrest as he gets close he speeds up and strokes faster. Head tossing involuntarily from side to side, his load sprays out and down his beating fist. It's a tasty debut, and we're sure there's more where that came from.
Watch Axel Kane at PeterFever.com