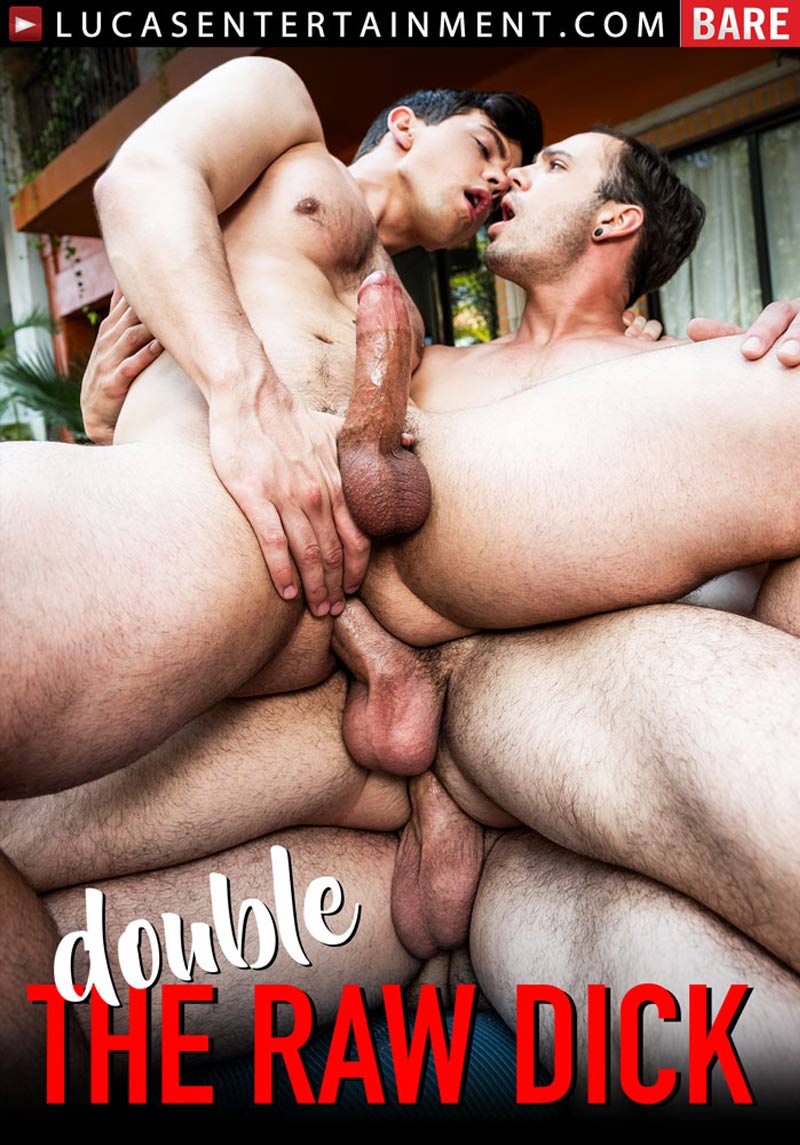 Andrey Vic And Wagner Vittoria Double-Team Ruslan Angelo in 'Double The Raw Dick, Scene 1' at Lucas Entertainment:
The beautiful Ruslan Angelo has the heart of a devil hidden beneath his good looks and stunning body. He's a sex fiend who is always ready to worships cock with his mouth and ass.
When the opportunity arises for Ruslan Angelo to service the cocks of both Andrey Vic and Wagner Vittoria, he's on all fours with cheeks spread. Wagner takes charge as the dominant top of this gay bareback encounter. For a while both Andrey and Ruslan share his huge fat cock!
Watch as Andrey Vic And Wagner Vittoria Double-Team Ruslan Angelo at Lucas Entertainment
Watch as Andrey Vic And Wagner Vittoria Double-Team Ruslan Angelo at Lucas Entertainment