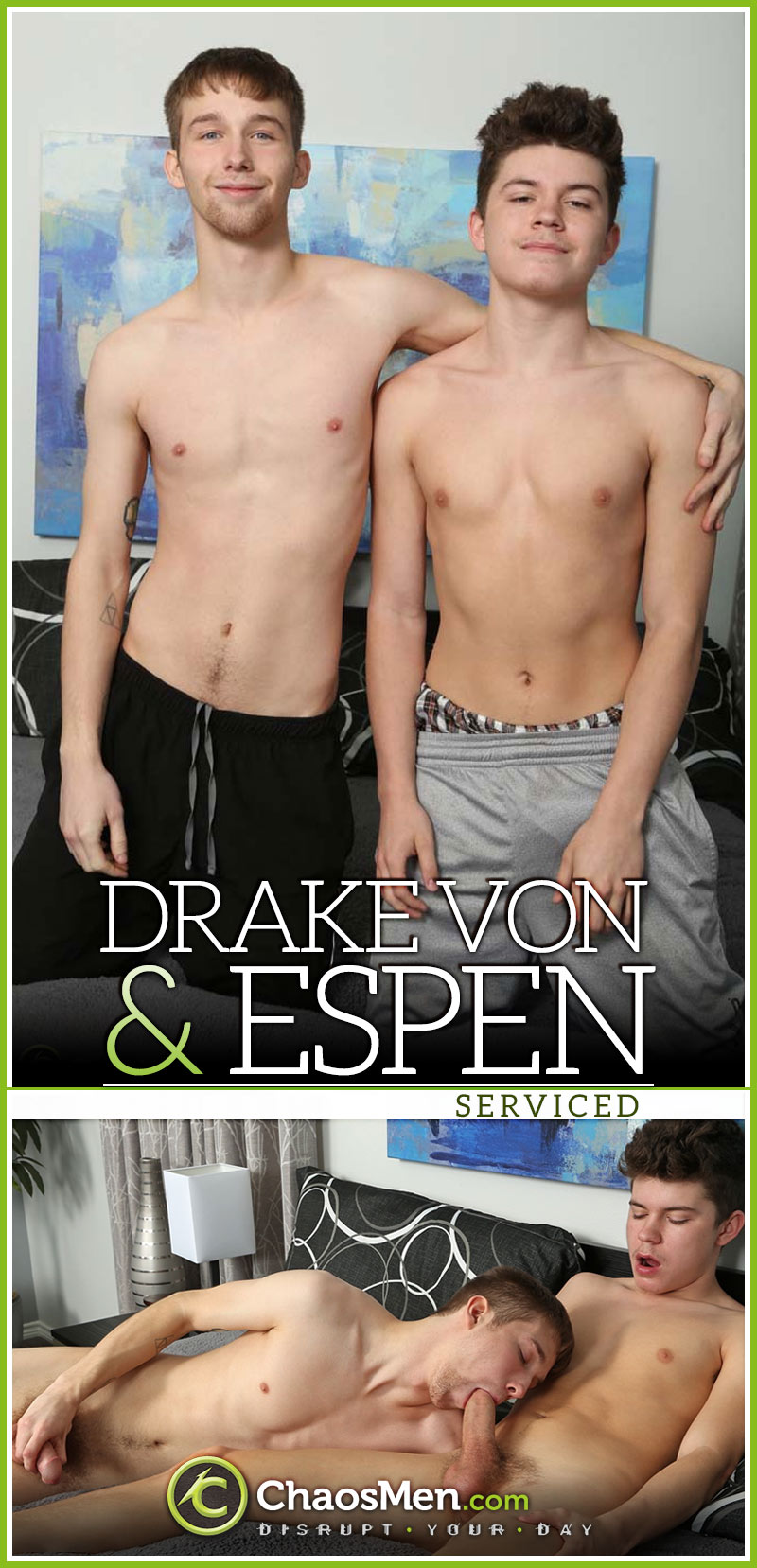 Drake Von of the 'Baconator Twins' and Espen SERVICED at ChaosMen.com:
Espen is back! And just in time to take on another thick-dicked Twink!
Espen got married and has a kid now, so he was on hiatus. But he is back and ready to play with dudes. He loves it now that he proudly knows he is Bi.
I could not believe my luck that he hit me up just as I needed to find a guy for Drake Von (of the Baconator Twins) to work with.
Their builds are similar, and though Drake has some girth on Espen, Espen has some length on Drake's dick. A perfect pairing!
Since Drake had only done group scenes, Espen was great at helping Drake go through a more structured scenario. Drake is new to cock-sucking but did a great and slobbery job taking care of Espen's cock.
Even Espen does a great job trying to shove Drake's fat cock into his mouth! It is SO thick!
I love the cum shot on this video too! Espen has always been amazing at cumming on command.
They get upright on their knees and jerk their cocks, aiming for each other's dick. Drake shoots his load all over Espen's cock, and then Espen uses his cum as lube and shoots his own load onto Drake's dick seconds after!
Watch as Drake Von (Baconator Twins) and Espen Service Each Other at ChaosMen.com
Watch as Drake Von (Baconator Twins) and Espen Service Each Other at ChaosMen.com