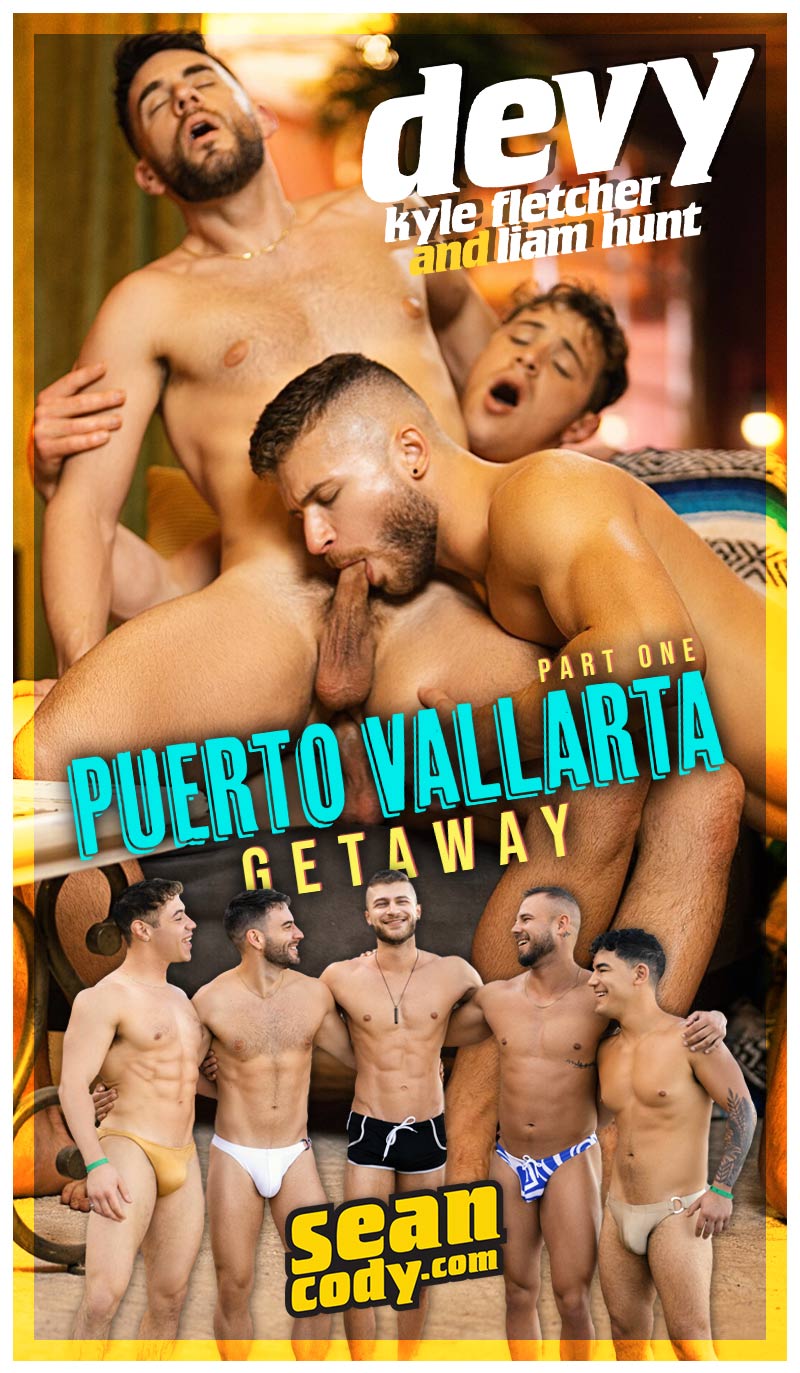 Devy, Kyle Fletcher and Liam Hunt in 'Puerto Vallarta Getaway – Part 1' in 'Puerto Vallarta Getaway – Part 1' at SeanCody:
What else would you do with your first day in Puerto Vallarta than hit the beach? Devy, Kyle Fletcher, and Liam Hunt are in their tight little bathing suits and ready for the sun as they run on the sand, oil each other up, and pose in front of the ocean. The guys do a little shopping and feed each other chips and guac at a restaurant, then head back to the Sean Cody vacation house, where they start a threesome in the living room!
These hunks suck each other's cocks and Kyle giggles with glee as Liam sucks his cock and Devy tongues his hole at the same time before he gets spit-roasted. Then it's Liam's turn as he rides Kyle and gets his cock sucked by Devy, before getting pounded doggystyle by Devy as he swallows Kyle's dick. Then Kyle gets to be in the middle as he rides Devy on the floor and Liam sits on his pole!
"Oh yeah, get that dick," Kyle moans. Liam gets Devy's hot load all over his face as he cums while Kyle fucks him missionary, then Kyle gives the bearded hunk another facial!
Meanwhile, things are getting hot outside as JC Hunt and Josh find a quiet spot on the beach to make out before they hook up in the shower and JC swallows Josh's load.
Watch as Devy, Kyle Fletcher and Liam Hunt at SeanCody
Watch as Devy, Kyle Fletcher and Liam Hunt at SeanCody