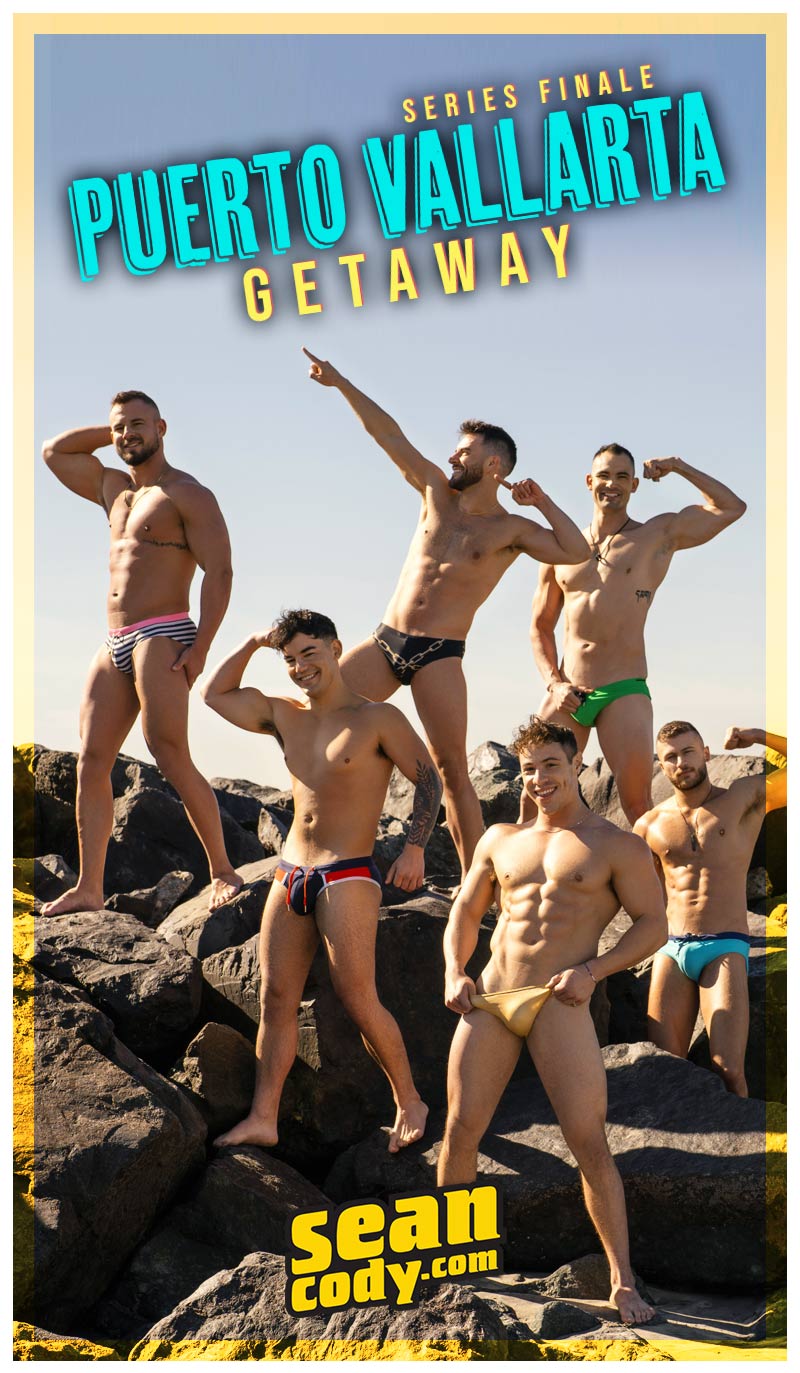 Devy, JC Hunt, Kyle Fletcher, Liam, Josh and Lan in 'Puerto Vallarta, Finale' at SeanCody:
The Sean Cody guys have had a ton of fun and made so many memories during their sun-soaked getaway in Puerto Vallarta, but there's one more thing these hunks have to do before they head home. It wouldn't be a Sean Cody Getaway without the traditional orgy!
Devy, JC Hunt, Kyle Fletcher, Liam Hunt, Josh and Lan hit the beach to shake their booties as they splash in the surf, posing for you, then back at the vacation house they pair off in the living room to suck each other's cocks. These six guys take part in a dick-riding, cock-sucking orgy before everyone fills Liam with cum!
Watch Devy, JC Hunt, Kyle Fletcher, Liam, Josh and Lan at SeanCody
Watch Devy, JC Hunt, Kyle Fletcher, Liam, Josh and Lan at SeanCody