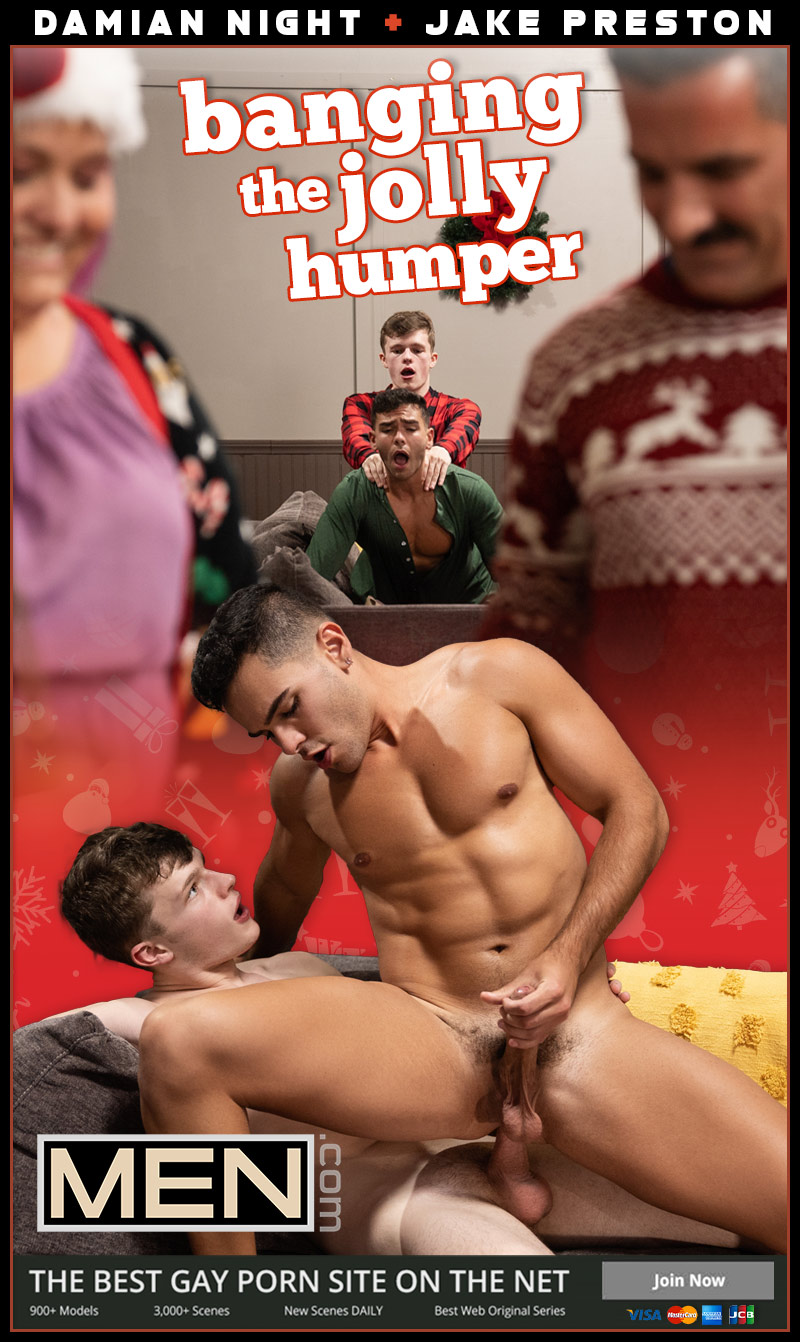 Jake Preston Fucks Damian Night (aka Noah) in 'Banging The Jolly Humper' at MEN.com:
When Jake Preston wakes up with a boner in his holiday PJs. He then asks his boyfriend Damian Night (aka Noah at Sean Cody & Roman at Corbin Fisher) for attention, but Damian doesn't want to fool around at his parents' house. The unconcerned Jake goes downstairs with an obvious tent in his onesie, so Damian runs after him to try to hide it from the folks!
Jake Preston pulls his hard dick out and convinces Damian Night to spread his butt flap for some sneaky doggystyle; Damian rides his man on the couch. Once the coast is clear, the twinks strip off to suck each other, and Jake pounds Damian in spoon and missionary till they cum for a jolly holiday present!
Watch as Jake Preston Fucks Damian Night at MEN.com
Watch as Jake Preston Fucks Damian Night at MEN.com