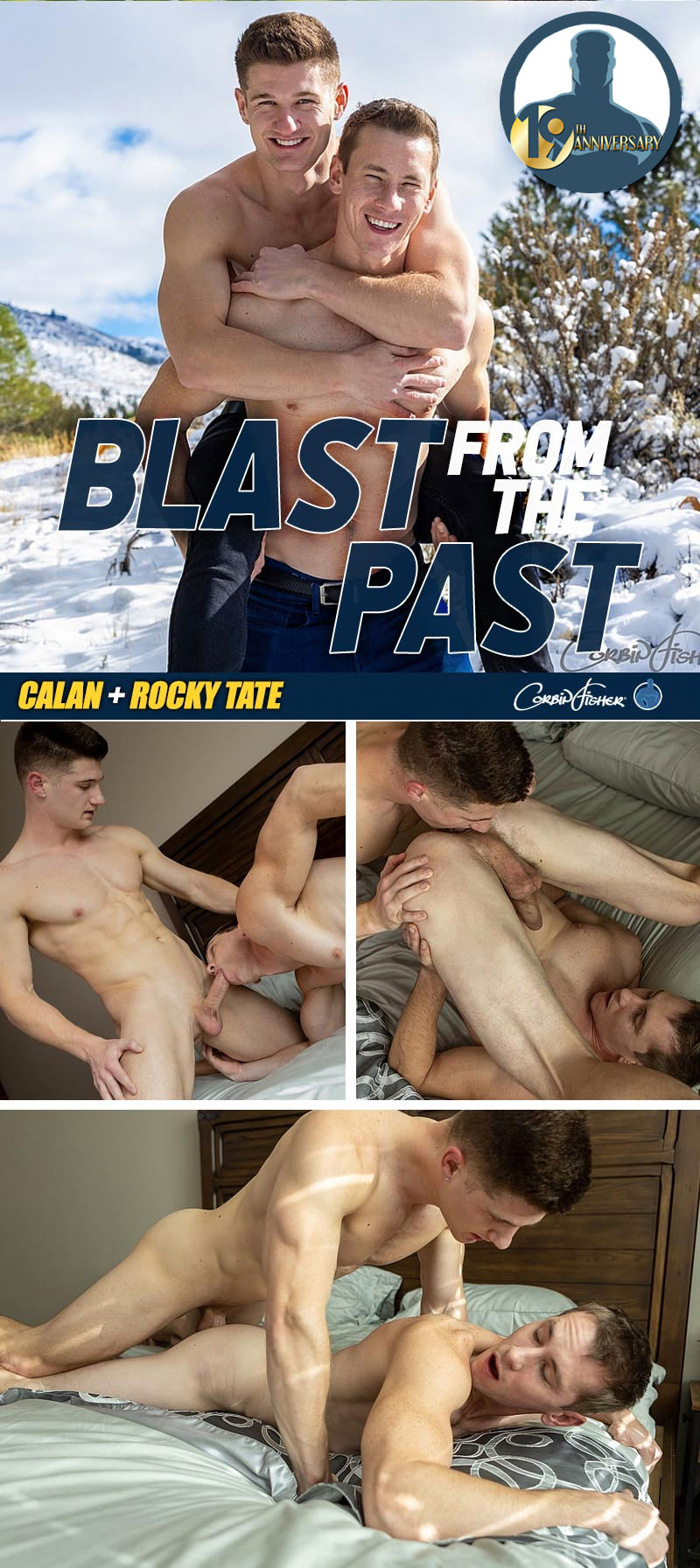 Calan Fucks Rocky Tate in a 'Blast From The Past' at Corbin Fisher:
How thrilled were all of us when Calan returned to Corbin Fisher?! He's a total stud, and looks even hotter now than he did when he graced our screens several years ago!
What is wonderfully cool about this episode here is Rocky Tate and Calan were both around several years ago. Further, both had gone away for a little while, then came back looking even hotter than before. We'd never been treated to seeing Calan and Rocky in action together, though. It's nuts to think, but these two studs were just never available to film at the same time so we've never been able to see a one-on-one session with these guys together… until now!
Clearly Calan and Rocky were just as eager to correct that injustice as we were to see it! The instant they're given the go ahead here, they're all over one another and there's just no stopping them (not that we'd ever want to). In particular, I think Rocky found himself thinking, "There's nothing I want more at this moment than having Calan fuck the heck outta me". Rocky has really embraced how much he loves getting fucked and Calan brings out that hungry, insatiable, loud, verbal bottom in him.
Calan's reward for giving Rocky the deep drilling Rocky needed? A monumental Rocky load that Calan clearly enjoys swallowing!
Watch as Calan Fucks Rocky Tate at Corbin Fisher
Watch as Calan Fucks Rocky Tate at Corbin Fisher