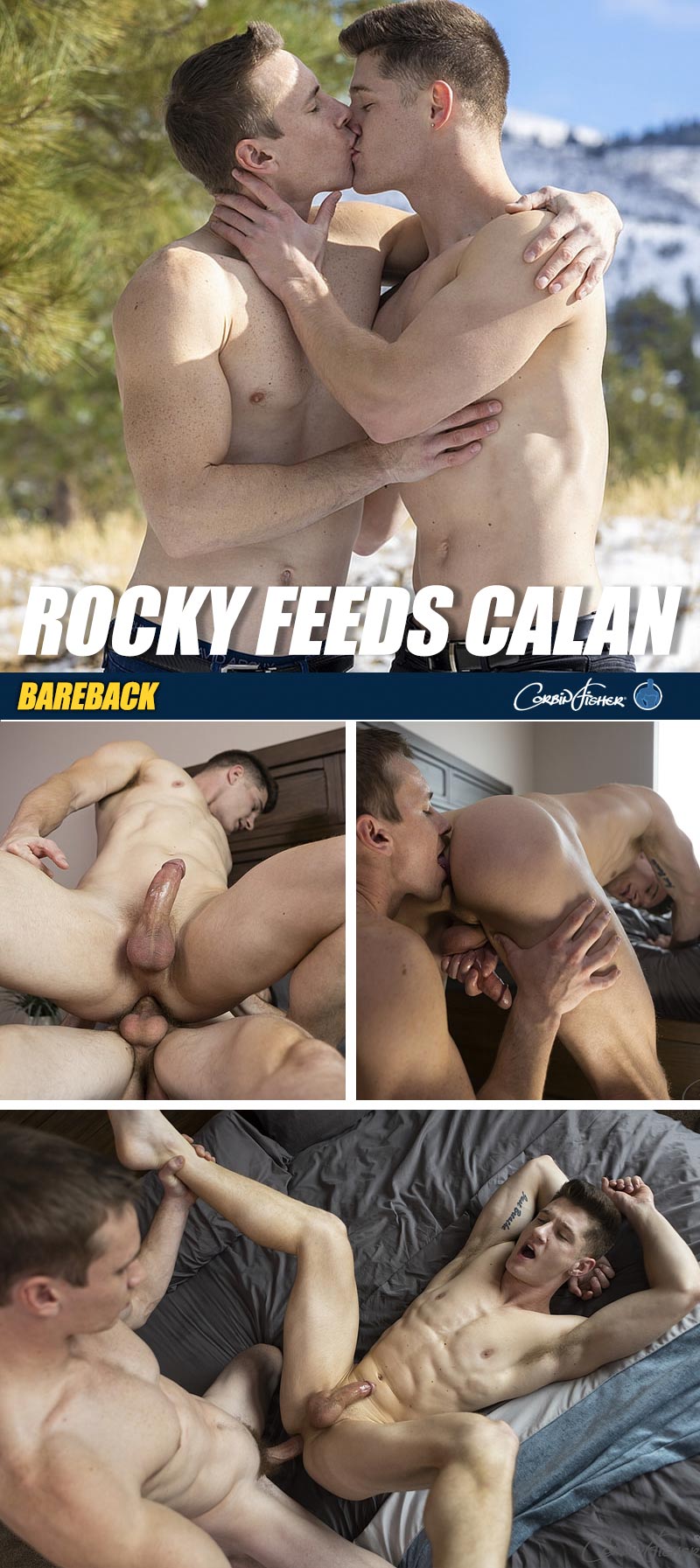 Rocky Tate and Calan Reunite in 'Rocky Feeds Calan' at Corbin Fisher:
The Next Chapter in Calan and Rocky's Hot History. Calan and Rocky were members of the same generation of Corbin Fisher freshmen when they were newcomers years ago. Rocky Tate welcomed Calan back in their epic Blast From the Past episode. In XXXmas Pandemoanium, a raging hot holiday 4-some, Rocky and Calan were in action with Chris and Eli. Now, the two of them are back in action, and it's evident they wanted to get back together as much as we wanted to see them back together!
Calan and Rocky's Explosive Chemistry:
By this point, Calan just can't get enough of Rocky's cock. Any Corbin Fisher stud who goes into an episode with Rocky, set to bottom for him, knows they're about to get their hole filled by a big, meaty, uncut cock attached to a ripped, buff stud who knows how to use it. They know Rocky has strength, stamina, and absolutely loves to fuck.
A Blazing Hot Episode:
With Calan loving to get fucked as much as he does, all of the ingredients are in place for a blazing hot episode that will leave you winded – and leave Calan soaked in Rocky's load!
Watch as Rocky Tate Feeds Calan at CorbinFisher
Watch as Rocky Tate Feeds Calan at CorbinFisher