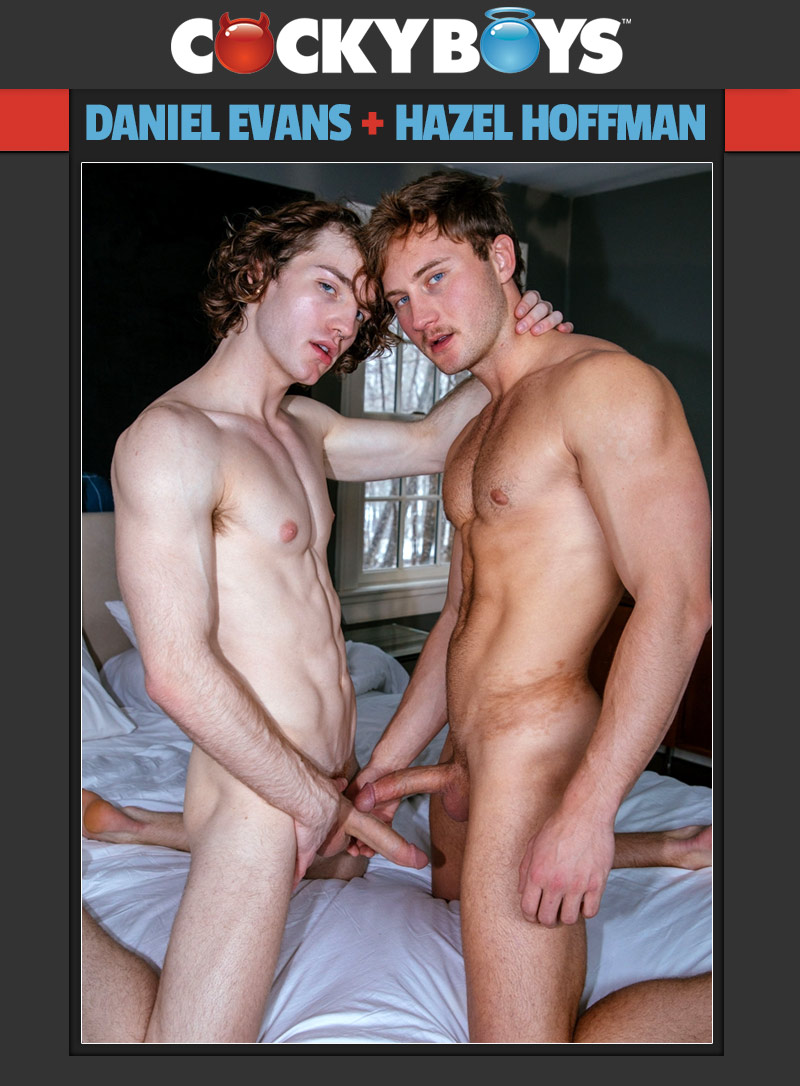 Daniel Evans Fucks Hazel Hoffman at CockyBoys:
Daniel Evans & Hazel Hoffman have such enthusiastic, joyful lust for each other that they almost couldn't contain it for their pre-scene interview! After their playful intro, things heat up—more than even Daniel & Hazel anticipated with passionate kisses, hungry blowjobs, and vivid vocal interaction. And that's just the beginning.
When Daniel Evans moves on to ass eating, his tongue action in his gyrating hole incites Hazel Hoffman into well-chosen words, triggering Daniel's power top energy. As Daniel drills him, Hazel's expressive responses increase that energy and in turn makes Hazel fuck himself on Daniel's cock. There's so much sexual energy, even these two fit guys have to slow down—Daniel flips Hazel to make out with him.
Soon, Hazel Hoffman wants Daniel Evans to fuck him again and with that Daniel pounds him relentlessly–only stopping to let Hazel to ride him. Thanks to a well-positioned hand, Hazel gets total pleasure—he rides Daniel while fucking his grip until he cums. He then helps Daniel by licking his nipples until he too shoots all over — giving Hazel a partial facial as a result. With a big smile on his face, Hazel says it best, "That was so hot…"
Watch as Daniel Evans Fucks Hazel Hoffman at CockyBoys
Watch as Daniel Evans Fucks Hazel Hoffman at CockyBoys