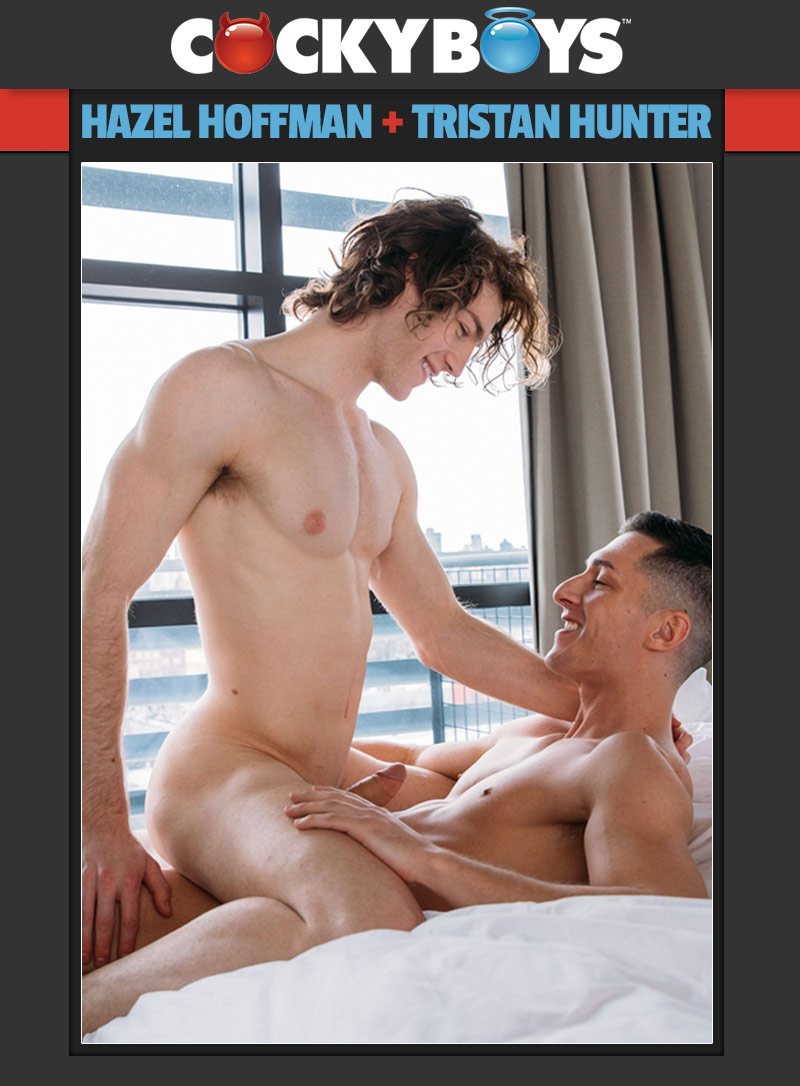 Tristan Hunter Fucks Hazel Hoffman at CockyBoys:
Tristan Hunter wakes up feeling very aroused this morning, with Hazel Hoffman asleep in his bed and his naked body looking irresistible to Tristan. He cannot resist and wakes Hazel up by eating his ass, which Hazel loves as a way to start the day.
Passionate Morning Sex:
Tristan Hunter quickly replaces his mouth with his cock to satisfy his sexual cravings. He pounds Hazel Hoffman's tummy with intense thrusts and flips him over on his back for more exciting action. The couple kisses passionately and verbally interacts while Tristan periodically strokes Hazel's cock and sucks it. Although Hazel gives Tristan a blowjob, Tristan keeps returning to his original trigger, Hazel's beautiful ass.
Hazel's Heavenly Ride:
Tristan Hunter bends over Hazel Hoffman to bury his face in his hole and plows him again, only stopping to let Hazel ride him. Hazel enjoys every hard thrust and unleashes all his sexual energy riding Tristan's cock until he shoots his load over his chest. Hazel keeps riding, edging Tristan who pulls out to shoot. Although Hazel doesn't get a facial, he sucks Tristan dry and licks up every drop.
Conclusion:
Tristan Hunter and Hazel Hoffman share a sweet kiss, and they decide it's time for a nap after their passionate morning sex.
Watch as Tristan Hunter Fucks Hazel Hoffman at CockyBoys
Watch as Tristan Hunter Fucks Hazel Hoffman at CockyBoys