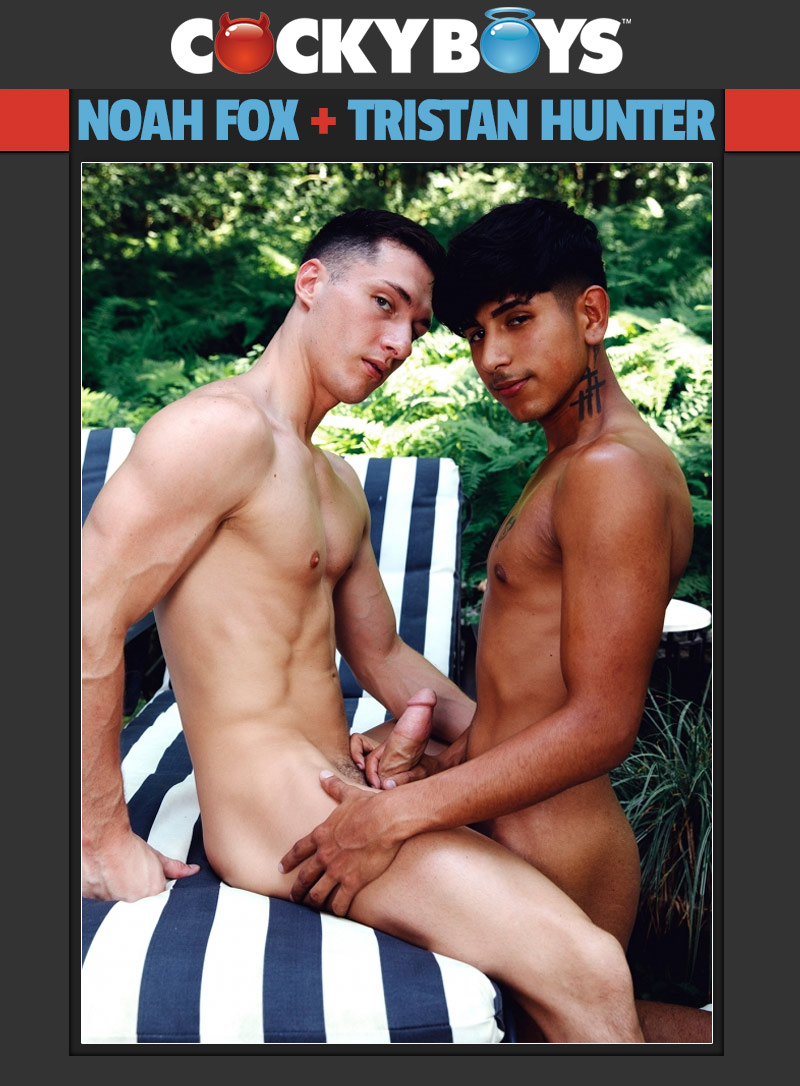 Sizzling Flip Fuck with Noah Fox & Tristan Hunter! at CockyBoys:
Tristan Hunter has gone fishin' but it's Noah Fox who has the bait for a summer flip-fuck! He strolls by the shore while Tristan concentrates on his fishing, but Noah definitely sparks his interest when pulls out his fat cock. Tristan invites Noah to his place nearby and they don't even get inside: Tristan goes down on him by his lounge chairs and doesn't quit 'til he's deep-throating Noah and taking his face-fucking.
Tristan Hunter is raging hard and once Noah Fox gets a look at his big dick, he sucks him right back. Now, Noah can't get enough and starts to ride him while fucking Tristan's hand as it's wrapped around his shaft. And yet, as much as they're both loving this, they switch it up. With Tristan on all fours, Noah rims and fingers his hole and sucks him from behind before plowing him deep.
Tristan Hunter soon rides Noah Fox's cock with total abandon and happily takes every deep thrust up into him. With passions growing even stronger as they kiss, they carry this onward when Noah fucks Tristan on his back with their sexual energy at fever pitch. They're so in sync that when Tristan announces he's cumming, Noah pulls out and they shoot at the same time!
Noah Fox extends their intense orgasms sliding his cock back into Tristan Hunter and then stroking their still hard cocks together. They're also giddy with all the cum everywhere. Tristan may not have caught any fish today, but it's doubtful he cares after Noah made his afternoon.
Watch as Noah Fox & Tristan Hunter Flip-Fuck at CockyBoys
Watch as Noah Fox & Tristan Hunter Flip-Fuck at CockyBoys