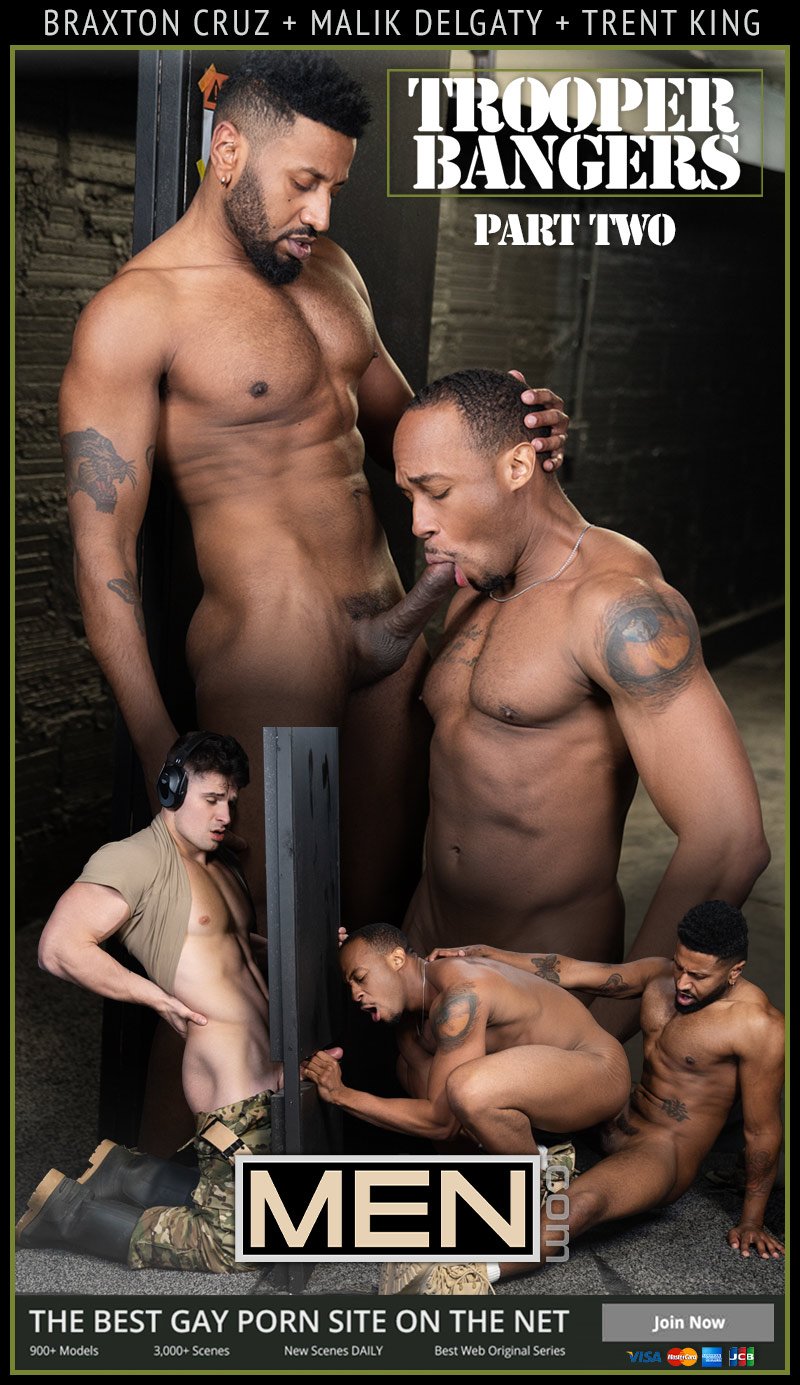 Trent King Sucks Malik Delgaty Through Gloryhole While Braxton Cruz Pounds Him in 'Trooper Bangers, Part 2' at MEN.com:
Braxton Cruz and Trent King [JustFor.Fans: trentkingxxx] find Malik Delgaty [JustFor.Fans: MalikDelgaty] polishing his boots. The troops head to the shooting range, and as Malik shoots and Trent calls out the headings. Braxton takes out his hard cock and sticks it in Trent's mouth, then fucks him from behind.
When Malik Delgaty notices what his fellow troops are up to, he puts his boner through the divider for Trent King to suck as the bottom rides Braxton Cruz! The horny soldier fucks Trent doggystyle, then the bottom rides him till they cum.
Watch Malik Delgaty, Trent King and Braxton Cruz at MEN.com
Watch Malik Delgaty, Trent King and Braxton Cruz at MEN.com