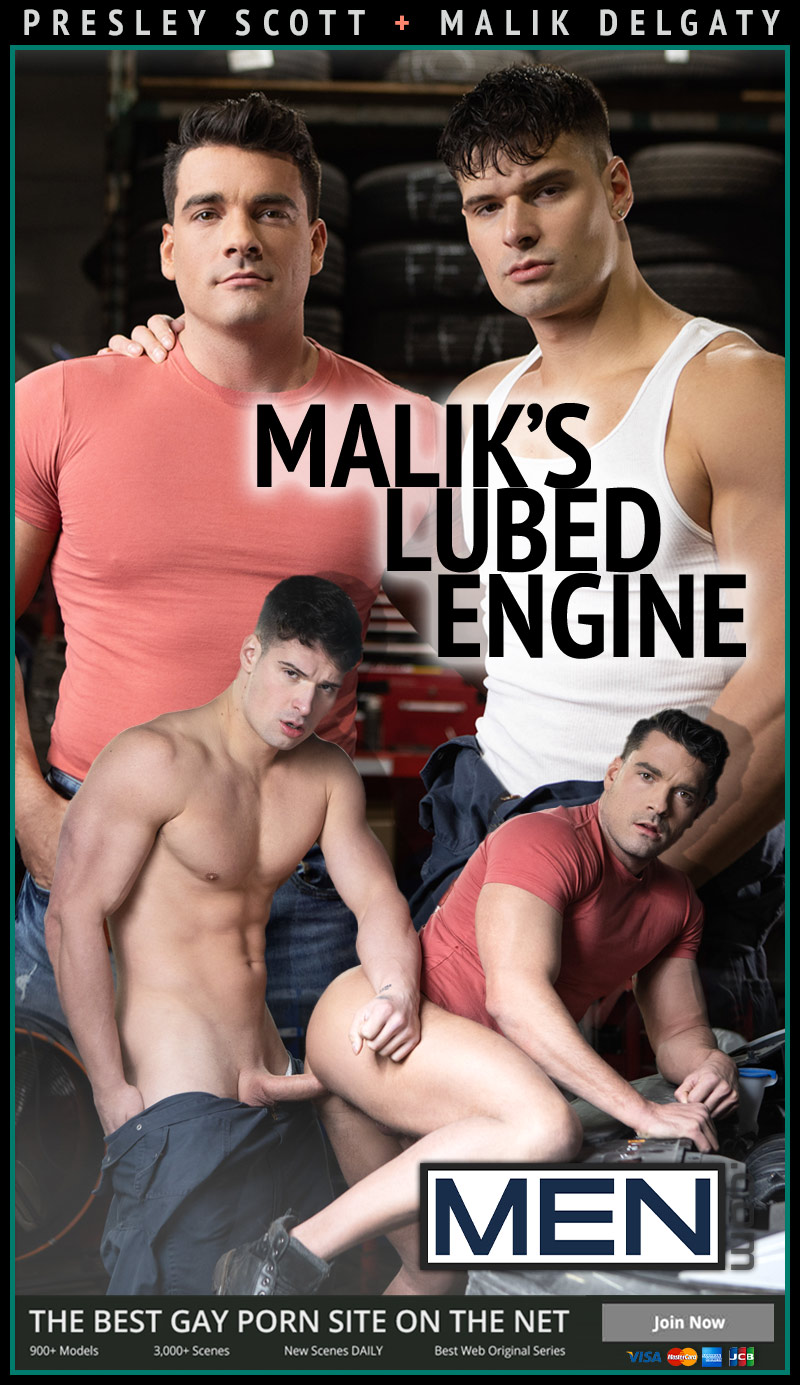 Malik Delgaty Fucks Presley Scott in "Malik's Lubed Engine" at MEN.com:
Mechanic Malik Delgaty takes a little break to sit down, pull his cock out of his coveralls, and stroke his cock. When Presley Scott and his boyfriend, Maverick Sun, drive in and catch him, the horny bottom wants to get that tool without his man knowing.
They pop the hood, and Presley Scott bends over to look at the engine as Malik Delgaty fucks him doggystyle. The muscular top gets on the creeper so Presley can suck and ride him, but the bottom's cumshot on the window gives away the game.
His boyfriend may be done with him, but Malik Delgaty isn't! He pounds Presley Scott doggystyle and missionary on the hood till he cums, then shoots a hot load on him!
Watch as Malik Delgaty Fucks Presley Scott at MEN.com
Watch as Malik Delgaty Fucks Presley Scott at MEN.com