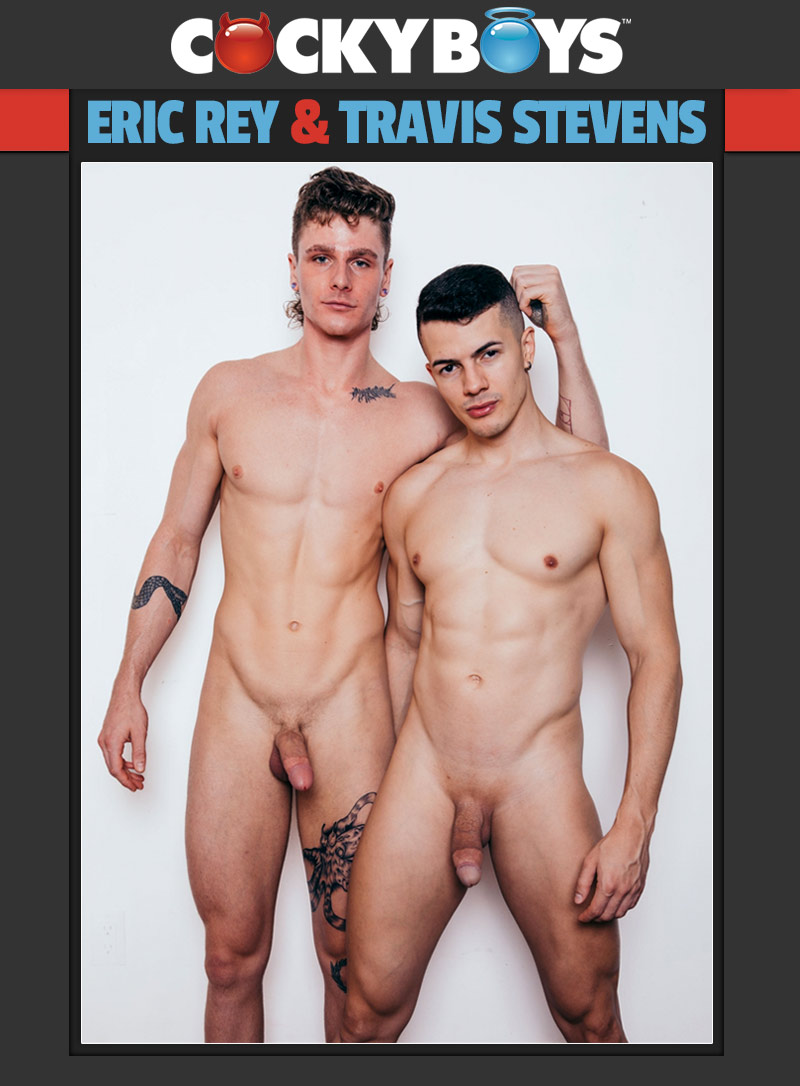 Eric Rey Debuts on Cocky Boys Bottoming For Travis Stevens at CockyBoys:
Travis Stevens [JustFor.Fans: TravisStevensX] returns with Eric Rey [JustFor.Fans: reyericc] is his unforgettable CockyBoys debut! They start the day in the best way, curled up next to each other, kissing and fondling—and Travis fingering Eric's hole. A triggered Eric sucks Travis, who soon kicks it up a notch by eating out Eric's hole, sucking his sensitive nipples and his cock. As much as Eric loves this attention, he wants Travis to fuck his throat.
Travis obliges Eric and gets to enjoy a 69 with him but he really wants to be inside him—and Eric is more than ready. Travis plows Eric on his back but this full-service top enhances the pleasure with some foot sucking and more ass eating and cock sucking. And still, Travis mixes it up more, drilling Eric on his stomach, and filling his mouth with cock.
As intense as the sex gets, Travis and Eric are drawn back to the sensual side by kissing and enjoying each other's bodies. Finally though, Travis lets Eric ride his cock and the hot bottom thrives here, only stopping occasionally to suck Travis and lube his cock. At last, with the help of nipple play, Eric cums over Travis who soon literally gob smacks him with a thick facial! Eric definitely likes this to start the day. Welcome to CockyBoys Eric!
Watch as Travis Stevens Fucks Eric Rey at CockyBoys
Watch as Travis Stevens Fucks Eric Rey at CockyBoys