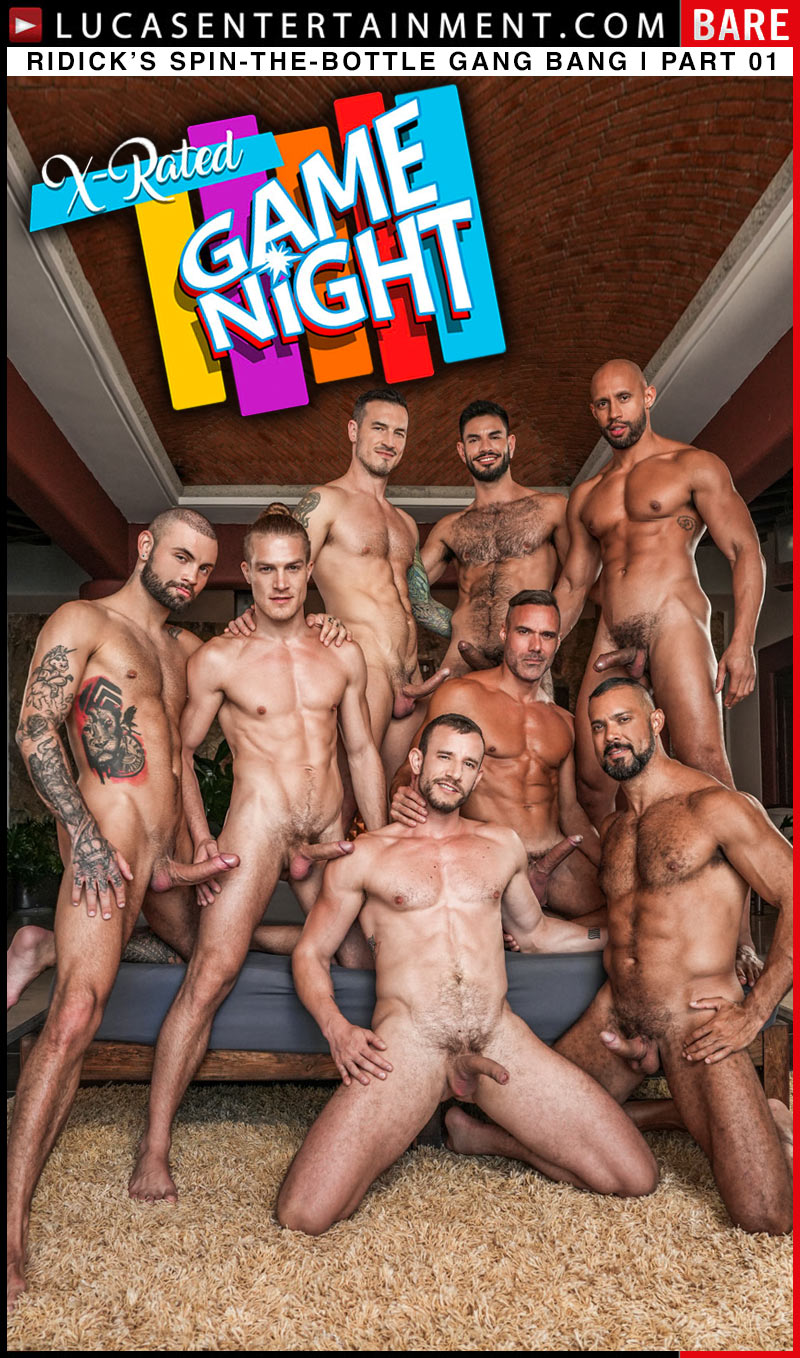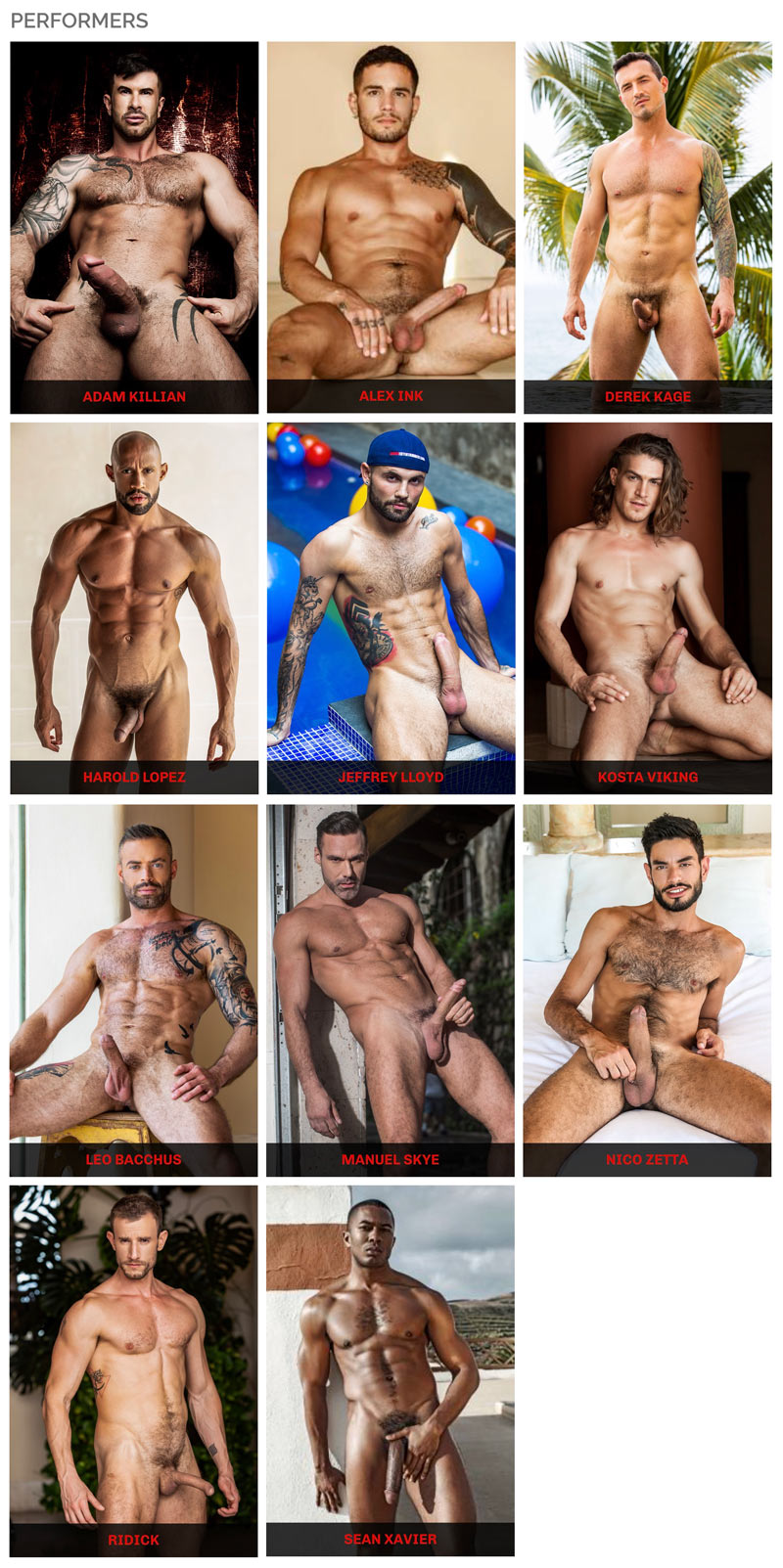 Ridick's Spin-The-Bottle Gang Bang at Lucas Entertainment:
Watch the first installment of a two-part Lucas Entertainment gang bang!
Why would the Lucas Men bother going out when eight of the hottest men in gay porn are all under the same roof. They decide to have some fun one night and play Spin The Bottle. This isn't some cheap game of kissing, though. When the Lucas Men play a game like Spin The Bottle, they take it up far more than a few degrees! This iteration is determining who is going to get railed by seven rock-hard cocks ready for anal. After all, it doesn't matter who is getting fucked—so long as someone is taking it from behind! The bottle lands on Ridick, so he better get that mouth and ass ready for Harold Lopez, Kosta Viking, Jeffrey Lloyd, Nico Zetta, Manuel Skye, Derek Kage, and Jacob Lord!
Watch Derek Kage, Harold Lopez, Jeffrey Lloyd, Kosta Viking, Manuel Skye, Nico Zetta and Ridick at Lucas Entertainment
Watch Derek Kage, Harold Lopez, Jeffrey Lloyd, Kosta Viking, Manuel Skye, Nico Zetta and Ridick at Lucas Entertainment