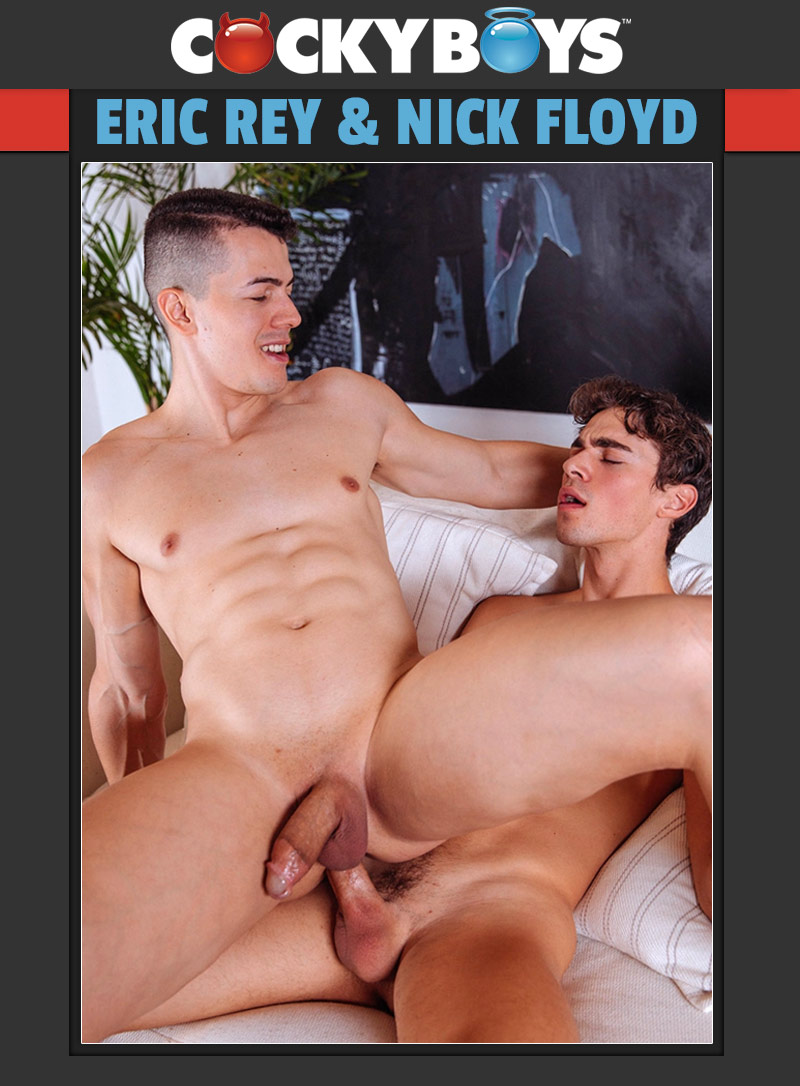 Nick Floyd Tops Eric Rey at CockyBoys:
CockyBoys Exclusive Nick Floyd tops again, this time with Eric Rey! Eric is the one literally saying he wants this after they play in the pool and he kisses and lovingly sucks Nick's cock. Nick responds by sucking and playing with Eric's sensitive nipples and hardening his cock—which Eric promptly slides down Nicks throat and face fucks him.
Soon, Eric Rey is ready to be fucked, especially when Nick Floyd fingers him–and with that Eric rides him every way possible, only pausing once in a while to suck Nick and keep his cock slick. At one point Nick does his part by eating out Eric's hole before pounding him from behind. Nick also plays with Eric, teasing his hole and making him work a little for his cock. That's OK with Eric since he gets to suck Nick again.
Nick Floyd gets Eric Rey on his back to drill him and he shows he really has serious top talent. He finds that sweet spot Eric loves, he sucks and strokes him as he fucks him, and when Eric gets closer Nick edges with more nipple play. To make Eric cum, Nick fingers a load out of him and soon he too shoots and breeds him, leaving both guys very happy that had this fun afternoon. Was there any doubt?
Watch as Nick Floyd Tops Eric Rey at CockyBoys
Watch as Nick Floyd Tops Eric Rey at CockyBoys