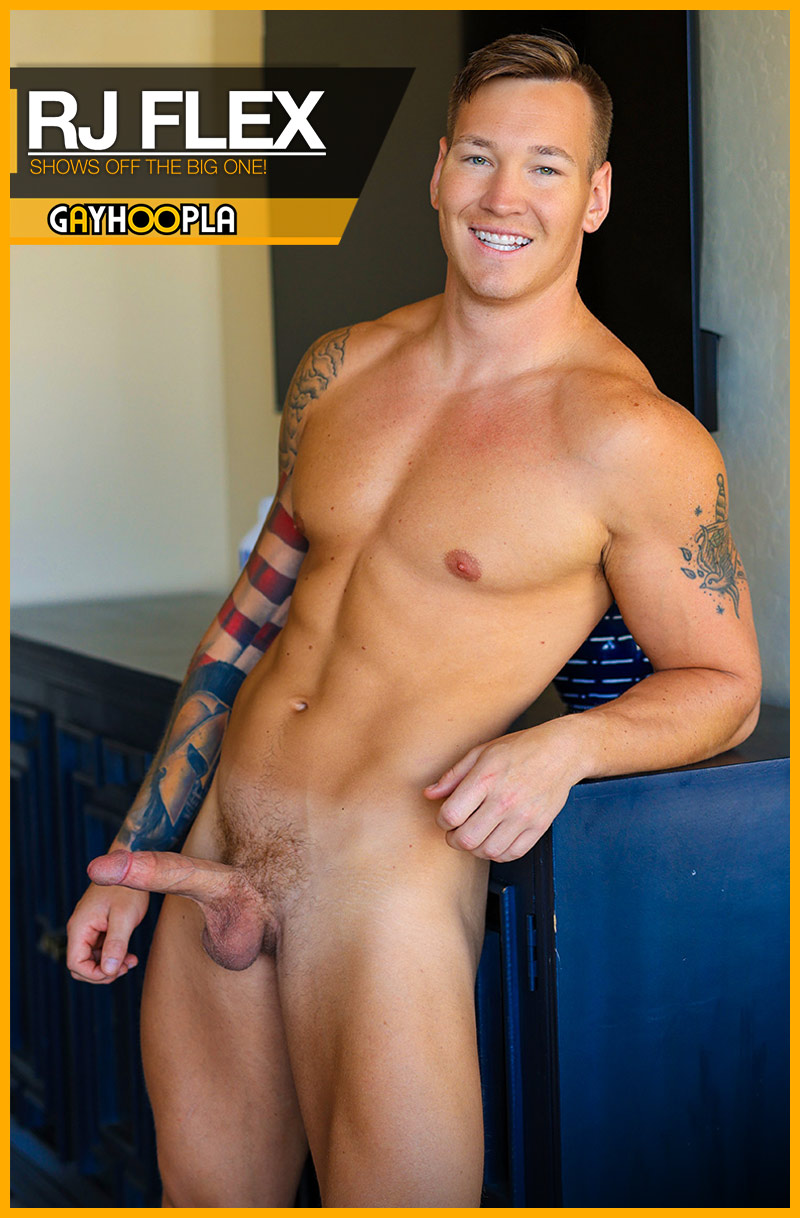 RJ Flex Shows Off The Big One! at GayHoopla:
RJ Flex stays true to his name, flexing his fat cock to the camera for your pleasure! He's rock hard before the camera starts rolling and takes no time getting his clothes off and his dick in his hand. Rj's thick arms look great gripping his shaft as he goes from lying on his back to kneeling on the bed and his juicy ass will have everyone drooling by the time he's done humping the mattress.
…
Interview: RJ Flex Learns About the Reality of Porn!
Being an adventurous introvert, RJ Flex really stepped outside of the box and tried something new when he sent his application in to Blurred Media. Like everyone else, he's seen a lot of porn and he thought he had a pretty good idea of how things would go down behind the scenes. We're catching him just before he catches his flight to see if things went as expected!