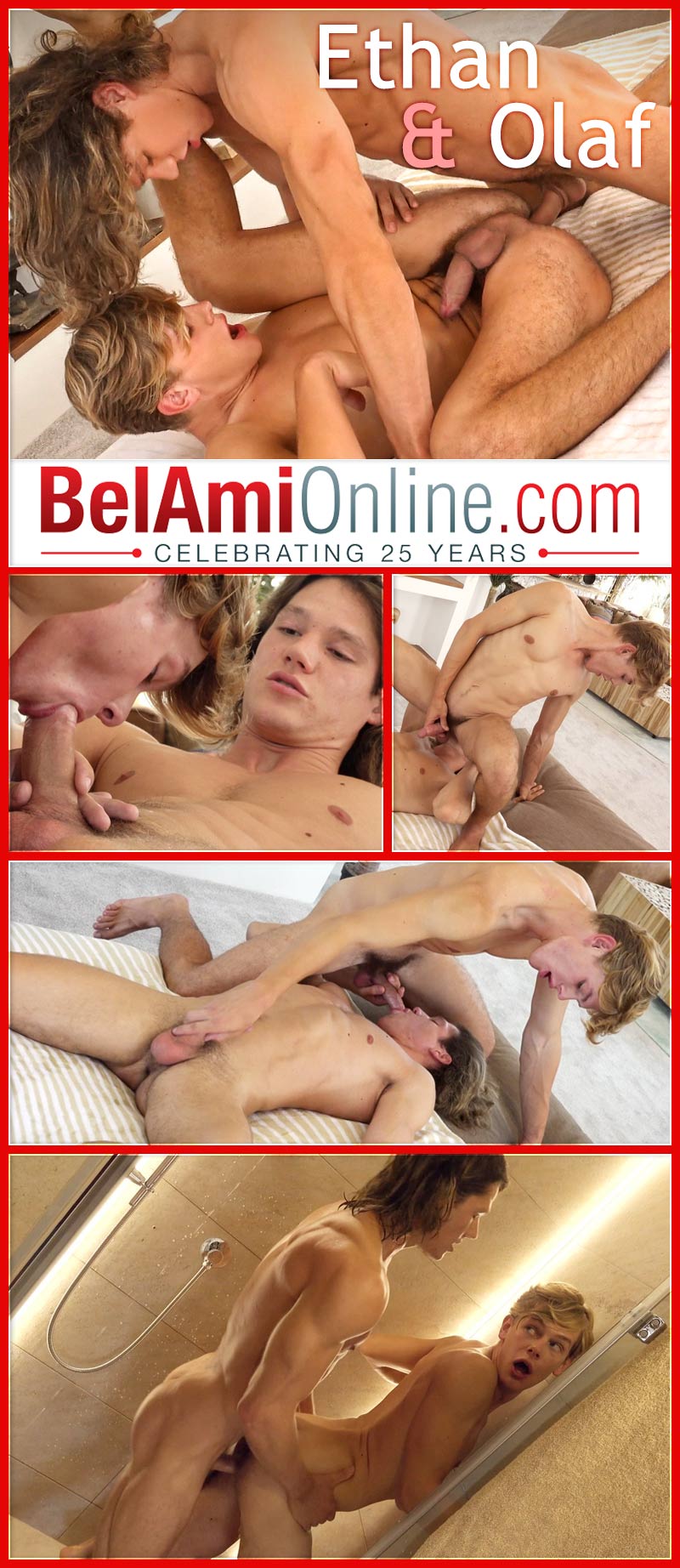 Ethan O'Pry and Olaf Mortensen Go From Massage to Mischief at BelAmiOnline:
Ethan O'Pry (before the haircut) is paired up with fellow blond, Olaf Mortensen for BelAmi's feature update this week. What starts off as a massage quickly escaltes into something more as Olaf tries his luck by first sticking a finger in Ethan's warm, pink hole, and when he doesn't object, the finger is quickly replaced by a tongue.
This leads us to believe that uber-bottom Olaf Mortensen may be trying to get Ethan O'Pry to bottom for him, but the real intent, of simply making Ethan horny, is quickly revealed when Olaf plants his own butt firmly down on Ethan's face demanding for his hole to be prepared for fucking.
Olaf Mortensen starts off as our quintessential 'bossy bottom' riding Ethan O'Pry's cock for all he's worth, before Ethan takes control and pounding a nice, creamy load out of his buddy. Ethan's cumshot has to wait until round 2, which the guys dutifully oblige us with in the shower.
Watch as Ethan O'Pry Fucks Olaf Mortensen at BelAmiOnline
Watch as Ethan O'Pry Fucks Olaf Mortensen at BelAmiOnline