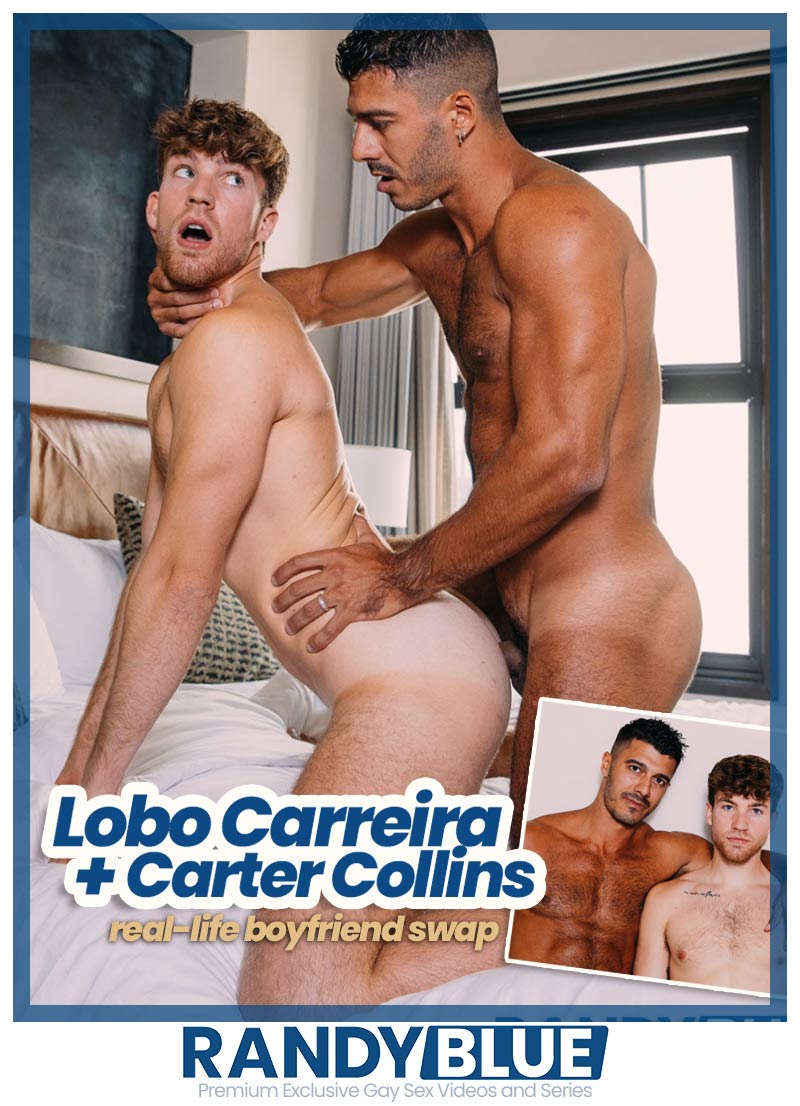 Real-Life BF Swap feat. Lobo Carreira Topping Carter Collins at RandyBlue:
RandyBlue's real-life boyfriend swap continues as Lobo Carreira [JustFor.Fans: lobo_carreira] fucks Carter Collins [JustFor.Fans: SWCollegeBoys] —just like Lobo's beau Alex Ink recently topped Carter's partner Oliver Marks! Carter and Lobo are well-matched too– both into sensual foreplay as well as hard, vocal and cum-soaked power-fucking.
True to his word Lobo Carreira gets turned on by kissing and body play and he REALLY gets revved up by Carter Collins's deep-throated cock-sucking. Naturally Lobo gives back by tongue-diving into Carter's hole and then driving his cock into him. Lobo uses his whole body, including his feet, in holding Carter in position to plow him as he pleases and he only takes one time out, for both of them, to enjoy a hungry 69 with him.
When Lobo Carreira gets back into fucking Carter Collins, he again keeps it lively by pounding him hard and deep in a variety of positions. It's when he thrusts his cock into Carter while holding him tight and making out with him that Lobo goes over the edge and shoots a massive load—which Carter quickly uses as lube to jerk himself to a big load too. Is it any wonder they're both all smiles after this super-satisfying fuck?
Watch as Lobo Carreira Fucks Real-Life Boyfriend Carter Collins at RandyBlue
Watch as Lobo Carreira Fucks Real-Life Boyfriend Carter Collins at RandyBlue