FratBoy
Horny college guys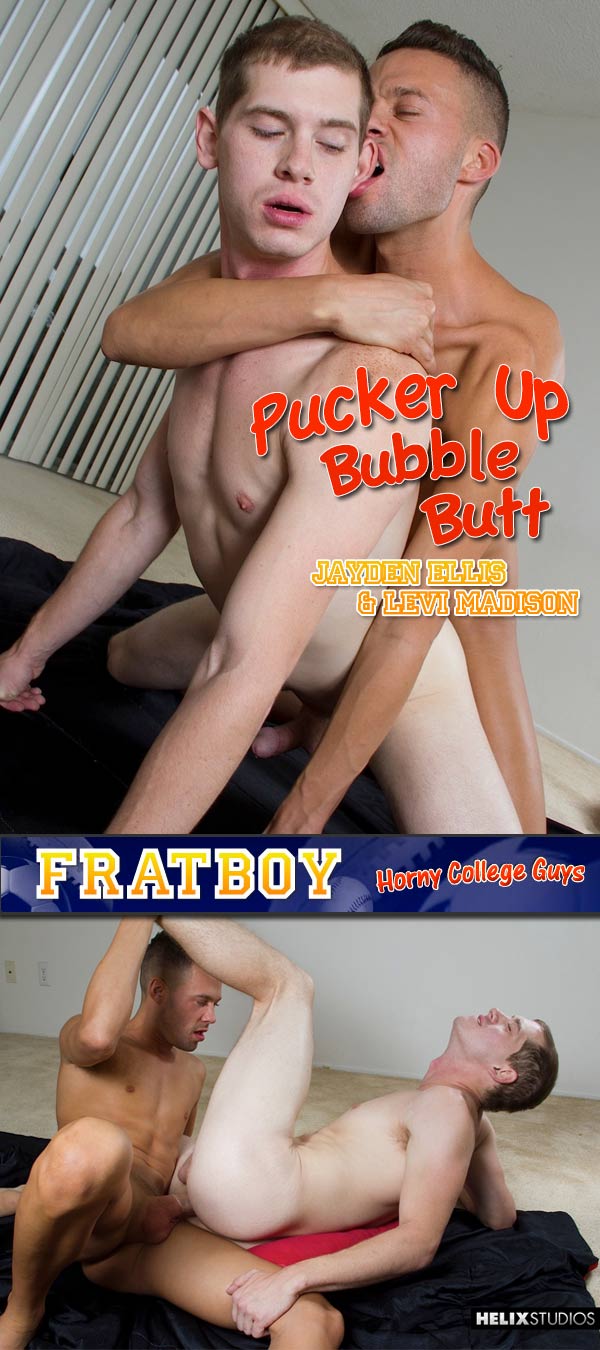 Jayden Ellis is enjoying a nice naked massage from hung jock, Levi Madison who decides to relieve his tension anally with his big cock…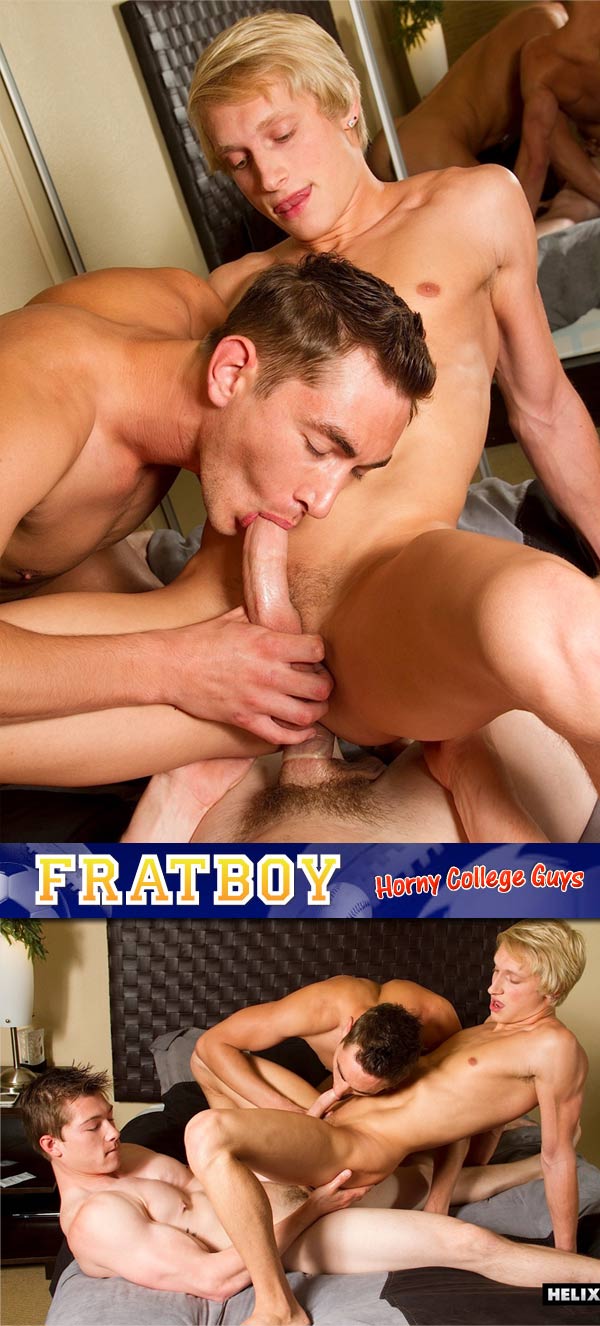 Long summer days by the pool + hot boys leads to memorable summertime sex. Max is taken into the bedroom by Dorian Deschain and new cummer, Will Sparks.
Watch Dorian Deschain, Max Carter & Will Parks at HelixStudios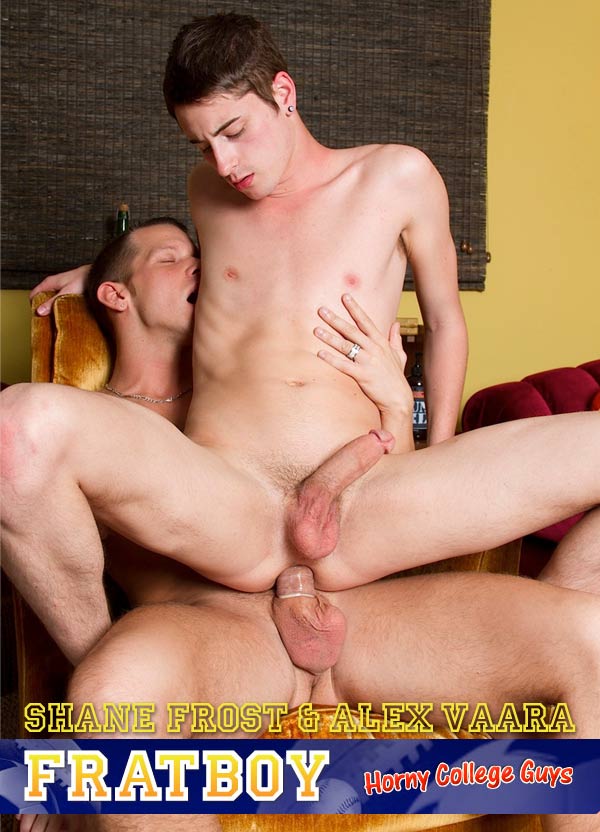 Alex Vaara isn't shy about wanting Shane Frost's fat hard dick. The young cutie is intent on getting the whole cock down his throat. The couch doesn't leave a lot of room for 69'ing but these college guys manage just fine. Like a bug on his back, Alex gives up his ass to the horny fucker who digs his cock deep into Alex's insides. Don't miss an HD closeup of Shane pulling his massive cock all the way out and plunging it in repeatedly. All this jock fucking leaves little Alex drenched in his own cum and Shane's hot load as well.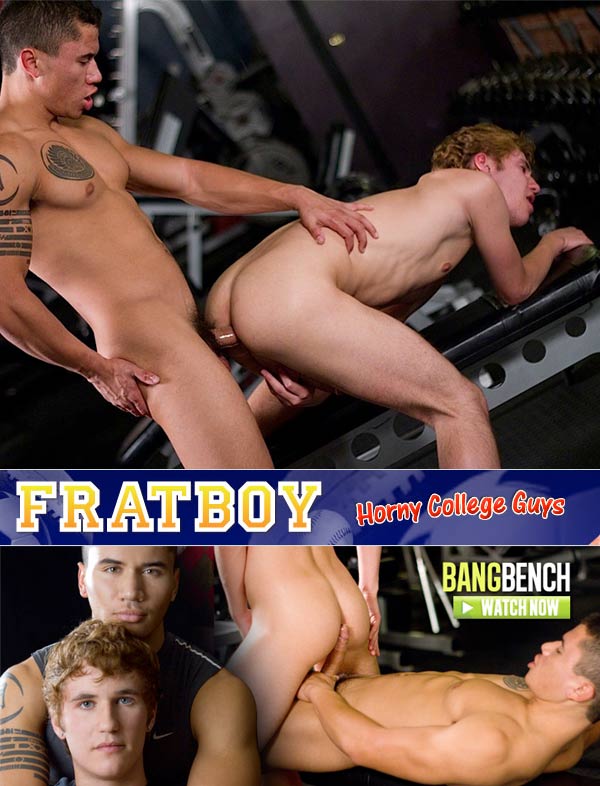 Dante has a craving for some boy hole at the gym and luckily Kaine is able to provide it for him right after an intense workout.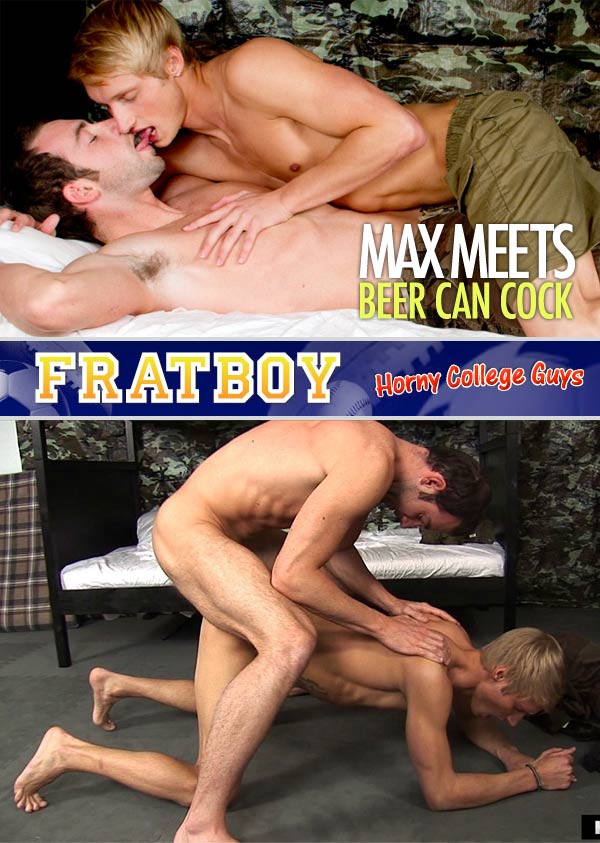 Lieutenant Hayden Clark is packing his bags and getting ready to be shipped out when the blond bombshell Max Carter walks in. Max eagerly requests an extra twenty minutes with Lieutenant Clark to say a "proper goodbye" and Clark is happy to oblige…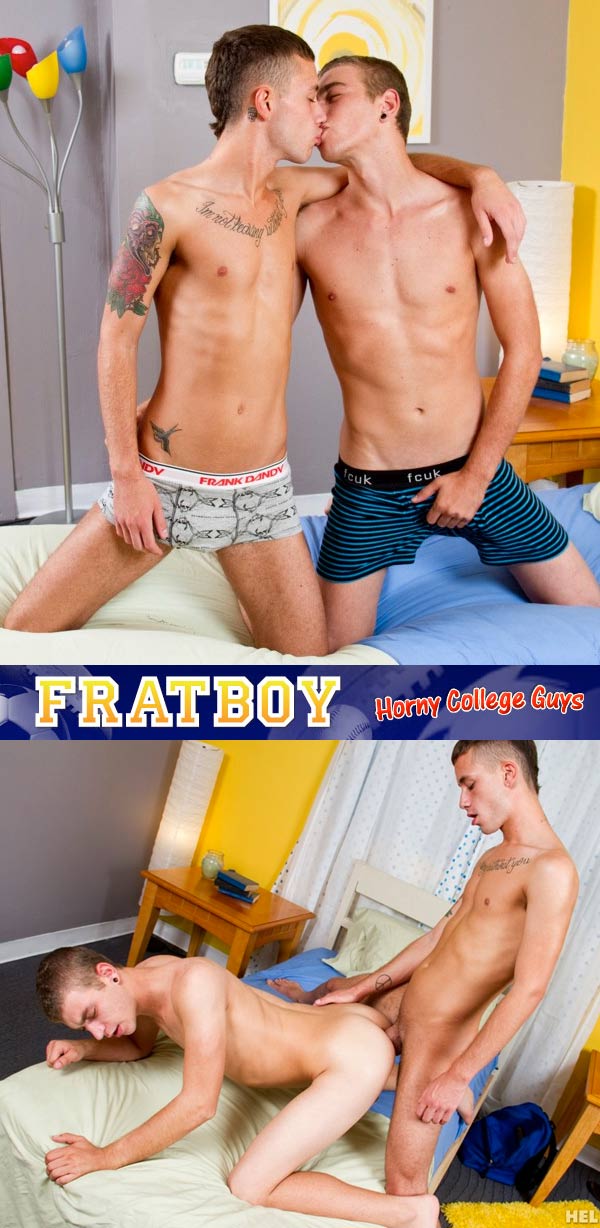 Transfer student Alexander Greene turns out to be nicely hung, but Ace Lockheart tries out his tight ass first. Back in his dorm room the Freshman bad boy sticks his hard cock into his ass from behind and pounds away. Alex's big dick swings back and forth with each hard bang, and Ace leaves his new friend's hard bod with a nice shot of hot cum.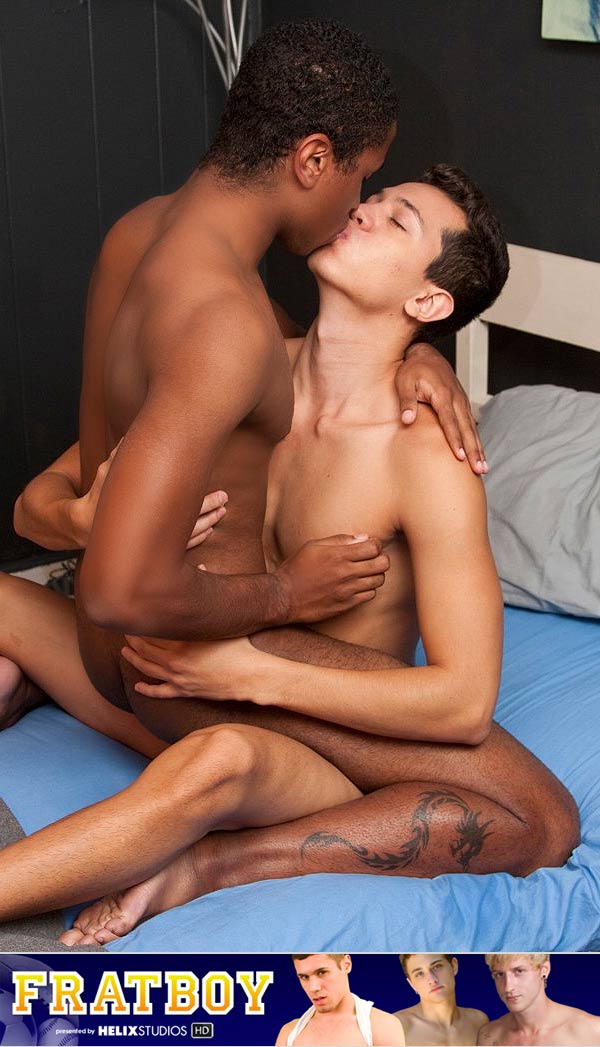 If you like a little mocha with your java you'll appreciate this frisky study break fuck with Jayden Hart and Aaron Felix. Aaron sits back and gets his huge cock blown by the talented Mr. Hart who gives as well as he receives. And receives he does, taking Aaron's fat, hard dick with pleasure.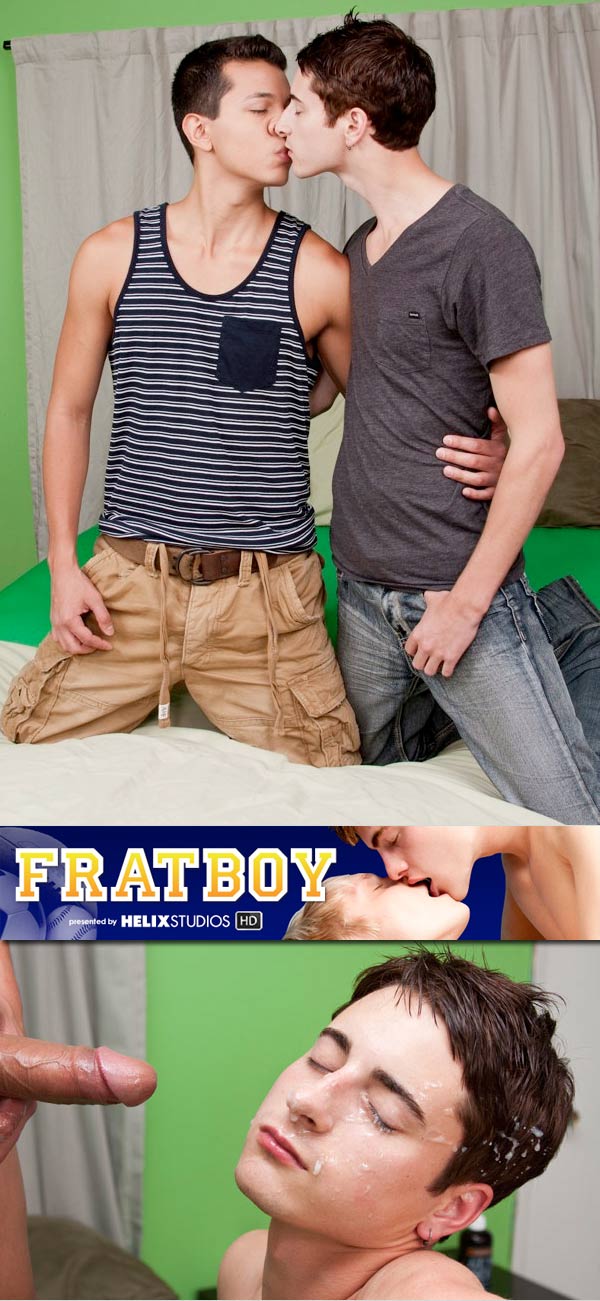 Aaron and Alex's animal attraction is obvious in this bangin Fratboy scene. Young Alex gets welcomed with a huge uncut cock that's almost as big as the freshman hotties' head. Blowing Aaron's monster cock gets him incredibly heated and horned, that he can't help but stroke himself. Aaron yank's off his jeans and toys with his boy hole, before plunging his hooded dick right between the young Fratboy's smooth butt cheeks. Alex gets tossed around like a puppet until Aaron is ready to spay a hot load that completely covers Alex's adorable face.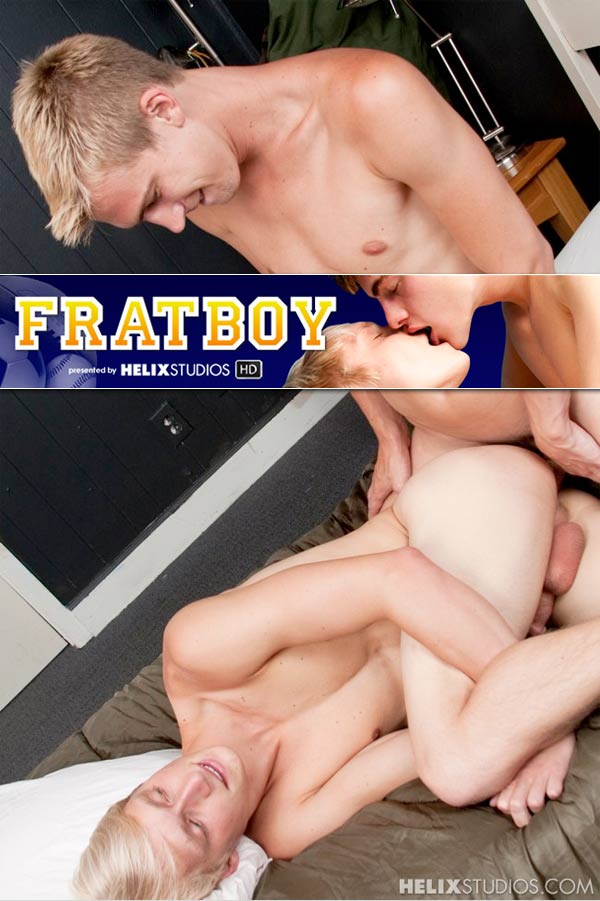 Hot, young, blonde Fratboys in Jockstraps? Yes, please. Patrick and Max get their fuck on in the barracks after their mandated suppor wear is too much of a turn on to hold back. Max discovers that Patrick's big fat cock is more than meets the eye. Especially, when its shoved hard up his ass hole.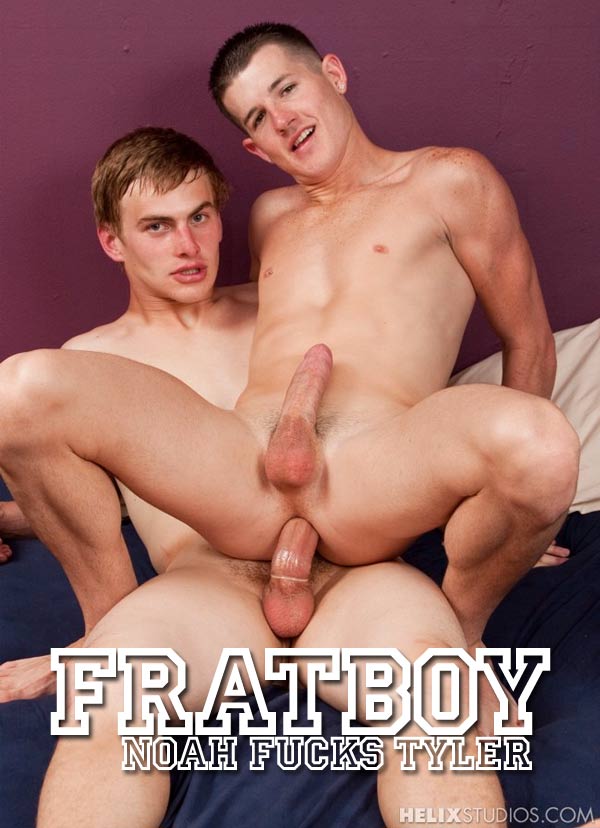 Noah Brooks meets his sailor boy match with military Fratboy Tyler West and the chemistry explosive. West is cock hungry and ferociously slurps up Noah's cock juices before taking a hard slam fuck up his tight hole. The navy boy rides the college hornball hard and deep like its his last.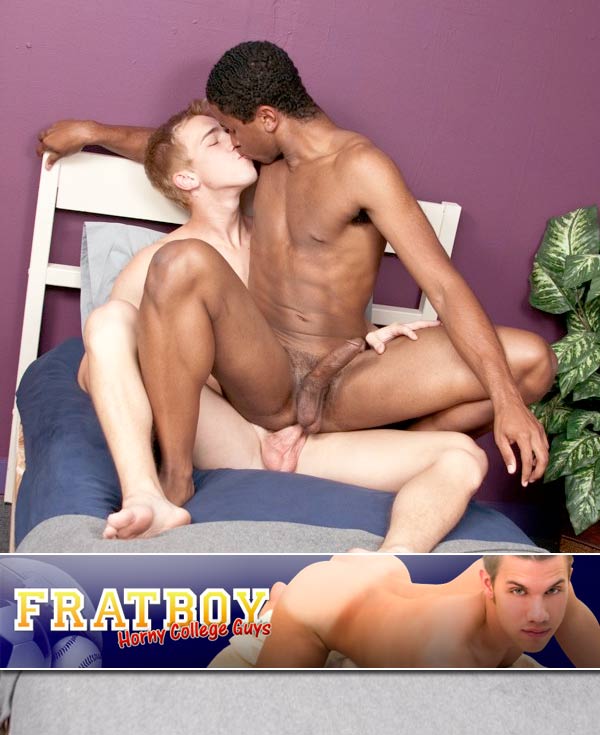 Fratboys Patrick Kennedy and Jayden Hart practice their gymnastics in the park then take it home for a little private practice.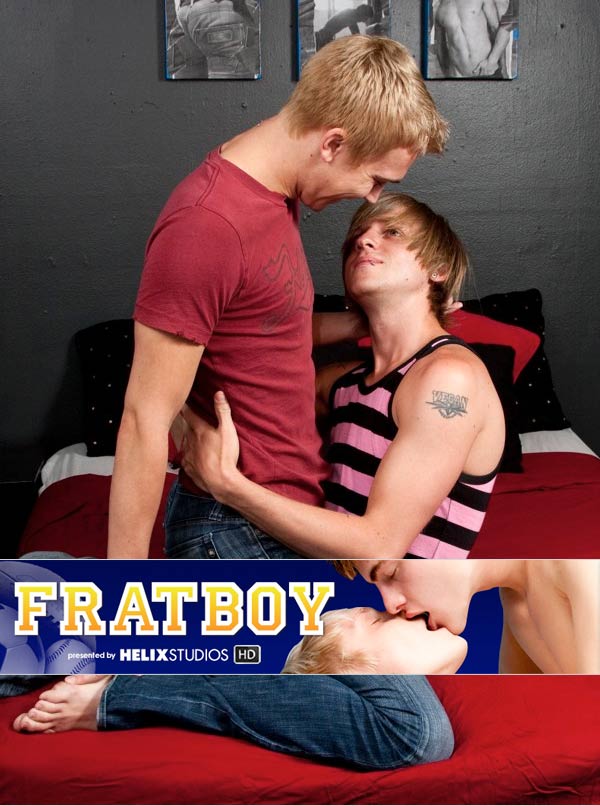 Steffen Van and Patrick Kennedy make for a smoking hot Fratboy fuck scene. The two college blonde's are from different crowds, but that matters little when they're grinding crotches together, undressing and getting hard. Its a mad make-out session until Kennedy sucks down Steffen's mammoth big dick, touching his tonsils to his Prince Albert. Steffen can't get enough of his tasty hole as he rims the preppy horned up boy. With his tight ass wet and ready, Van sticks his raging hard-on into Patrick from behind, giving him a few good, hard pumps, then Kennedy rides Steffen's rigid pole. You won't wanna miss our close-up of Van's fat cock, piercing between his cheeks. The view might make you cum as hard as Kennedy does as he's getting plowed by Van. Opposites really do attract.
Watch Steffen Van & Patrick Kennedy's Video Clip | Visit FratBoy.com
Scene from the DVD: 'Sporty Balls'