Nasty Daddy
Ducati Studios presents Nasty Daddy: the exclusive home of the best bareback gay porn videos where daddies breed!
Nasty Daddy: Dripping pre cum and throbbing hard Max Adonis connects with stud Cade Maddox. First they kiss then its on to sucking cock.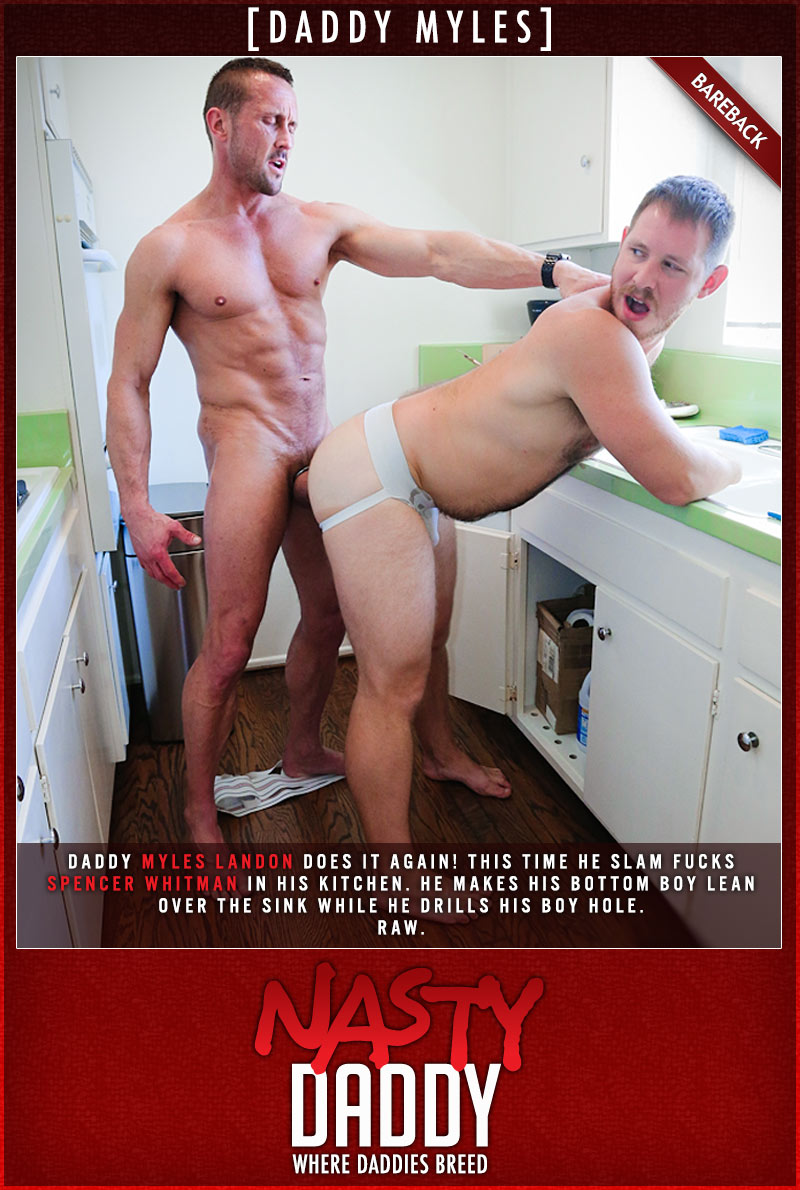 Daddy Myles Landon does it again! This time Myles slam fucks Spencer Whitman in his kitchen. He makes his bottom boy lean over the sink while he drills his boy hole.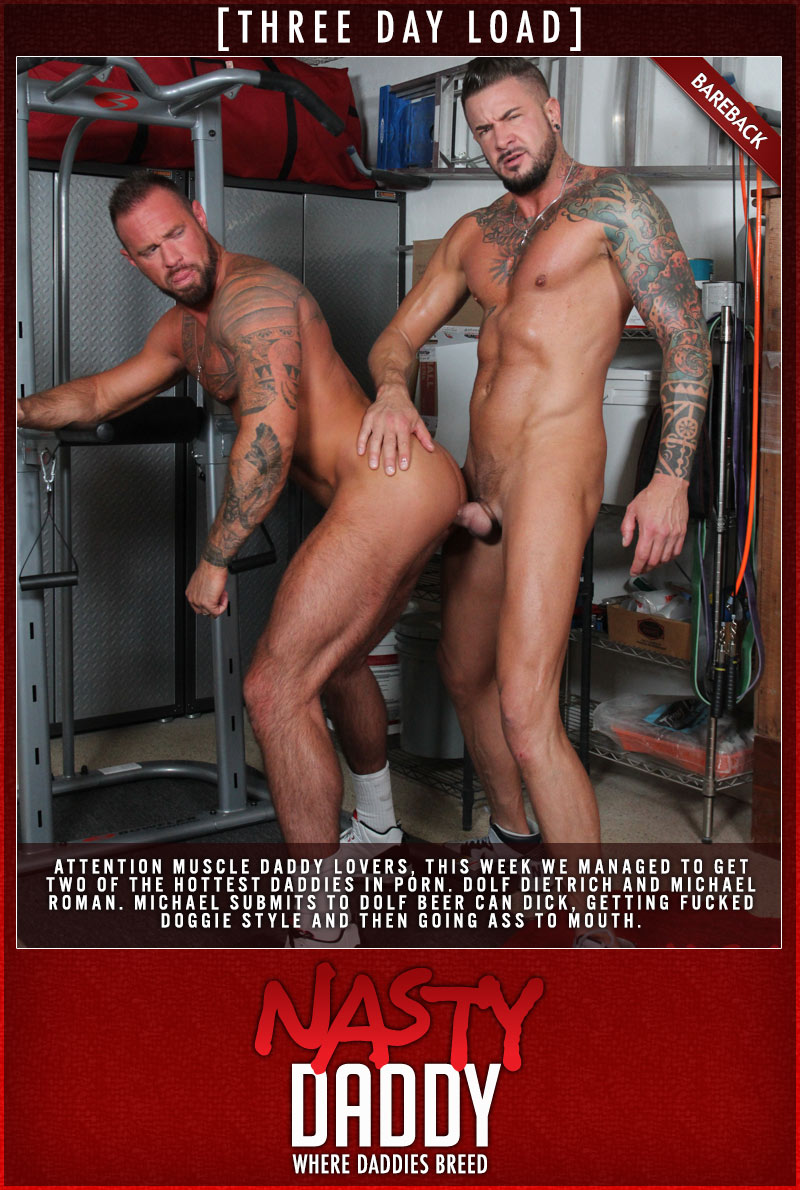 Attention Muscle Daddy lovers: This week Nasty Daddy has managed to get two of the hottest daddies in porn. Dolf Dietrich and Michael Roman.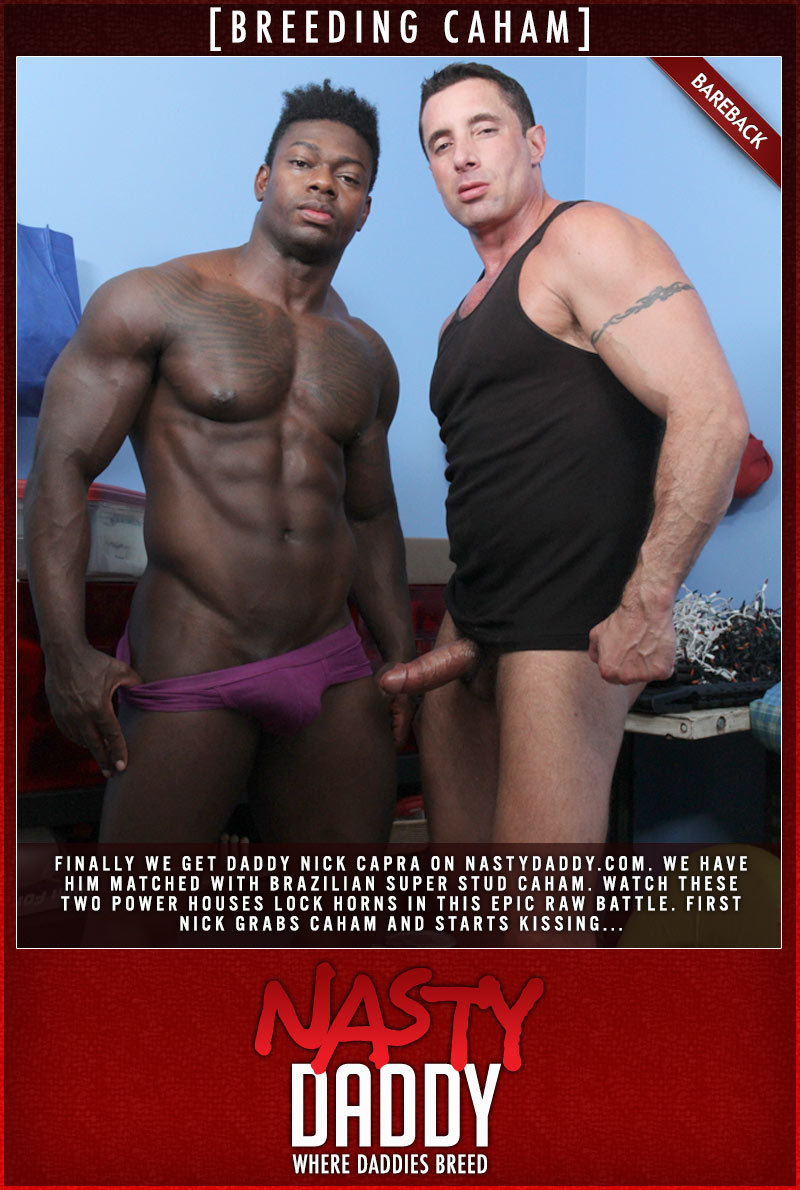 Finally we get Daddy Nick Capra on Nastydaddy.com. We have him matched with Brazilian super stud Caham. Watch these two power houses lock horns in this epic raw battle. First Nick grabs Caham and starts to have his way with him kissing and spitting his way down to Caham's open hole.
Attention Daddy lovers. Check out rock hard Myles Landon as he drills his hairy boy Spencer Whitman. The two lock mouths and exchange spit in this aggressive battle of un cut cocks. Spencer is eager to please his Daddy and goes to his knees and begs for it. Landon's giant cock rams the boys mouth and then slams his hairy hole. After the seeding , Myles makes the boy cum on command. Scene ends with them kissing with cum.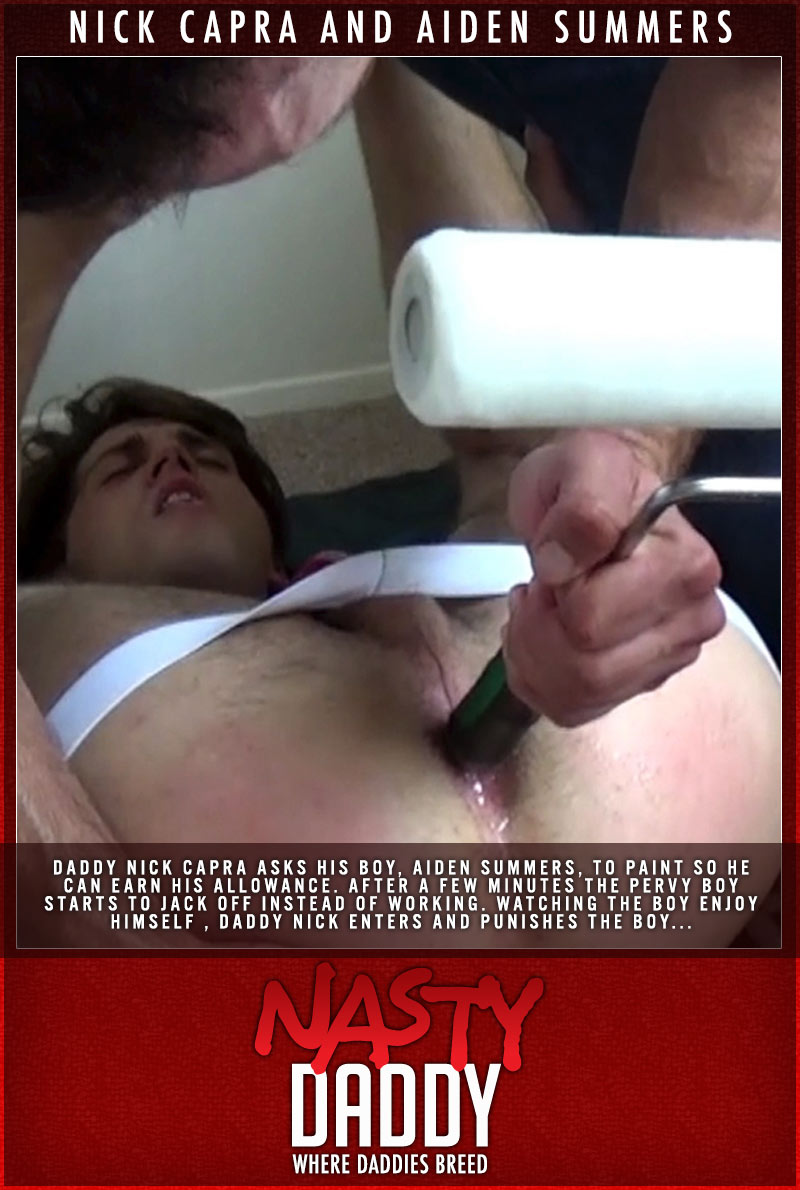 Daddy Nick Capra asks his boy, Aiden Summers, to paint so he can earn his allowance. After a few minutes the pervy boy starts to jack off instead of working. Watching the boy enjoy himself, Daddy Nick enters and punishes the boy for not following the rules. Nick makes the boy lick his feet and then paddles the boys.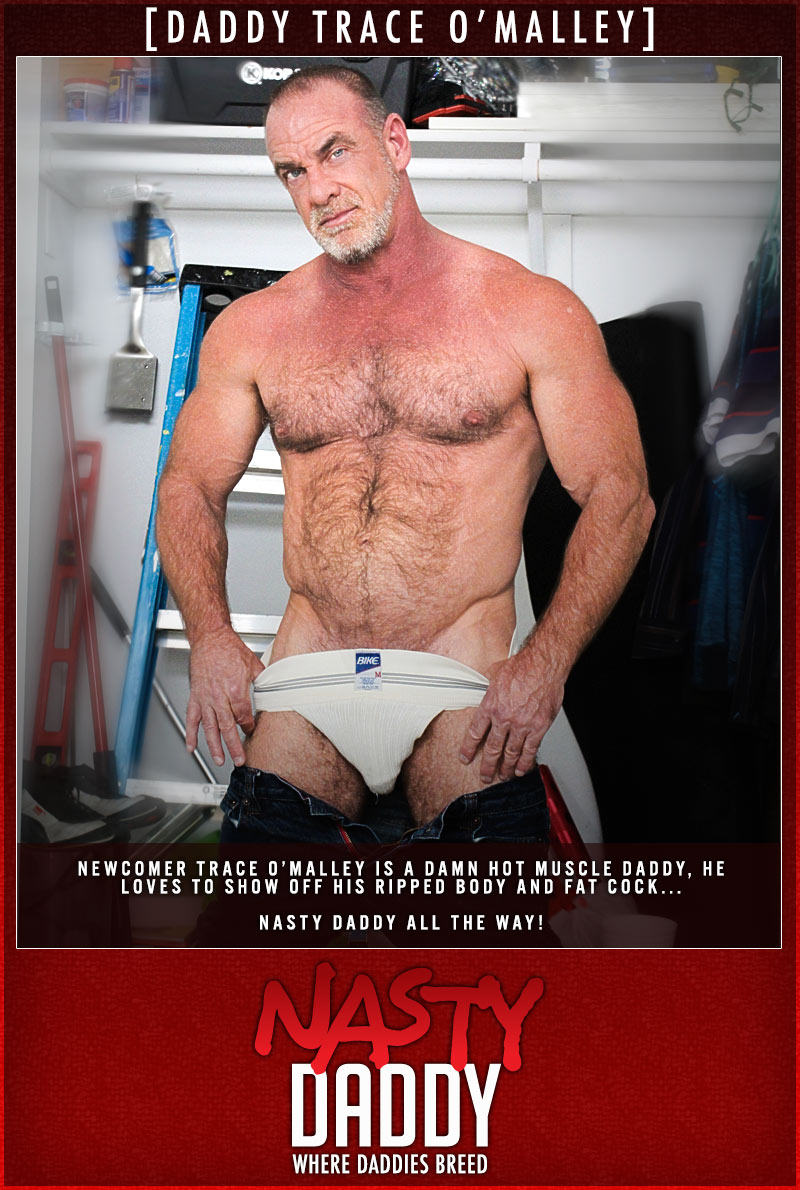 Newcomer Trace O'Malley is a damn hot muscle daddy, he loves to show off his ripped body and fat cock… A Nasty Daddy all the way!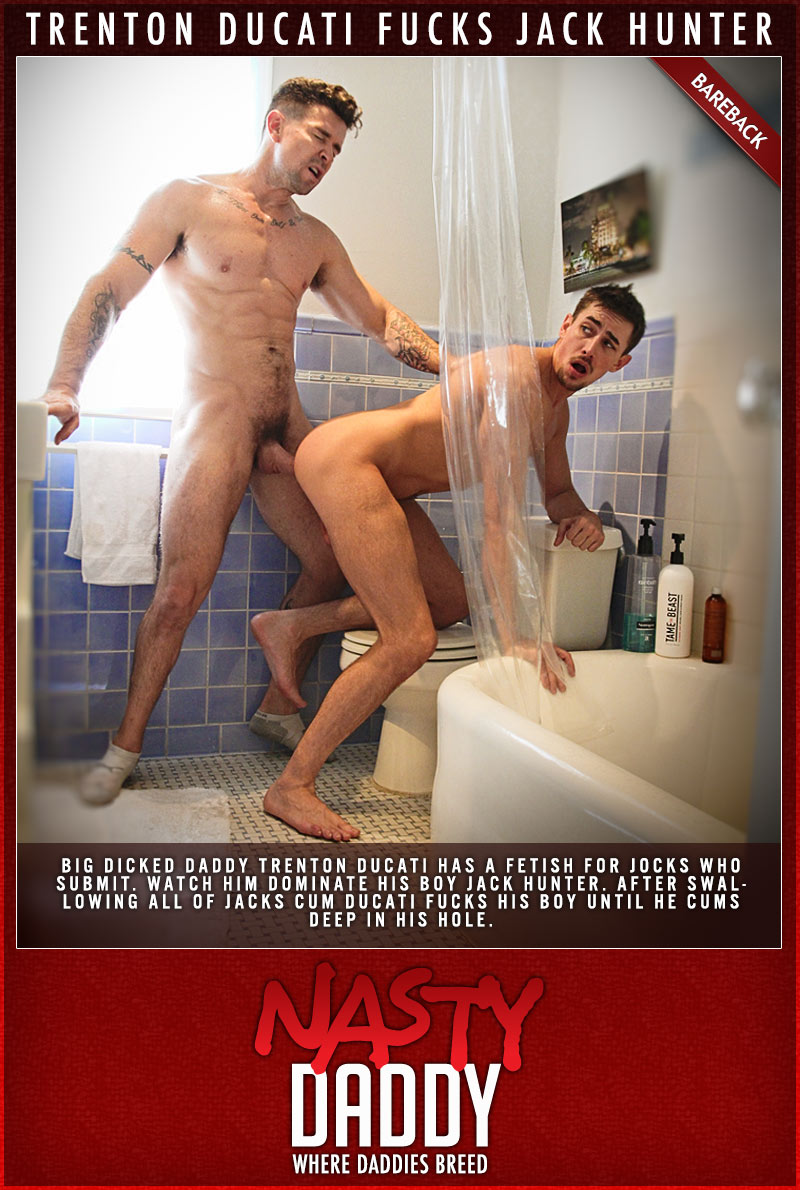 Big-dicked daddy, Trenton Ducati, has a fetish for jocks who submit. Watch him dominate his boy Jack Hunter. After swallowing all of Jacks cum Ducati fucks his boy until he cums deep in his hole. This scene starts out in a garage where we find Jack Hunter duct taped and bound tight. Ducati comes in and…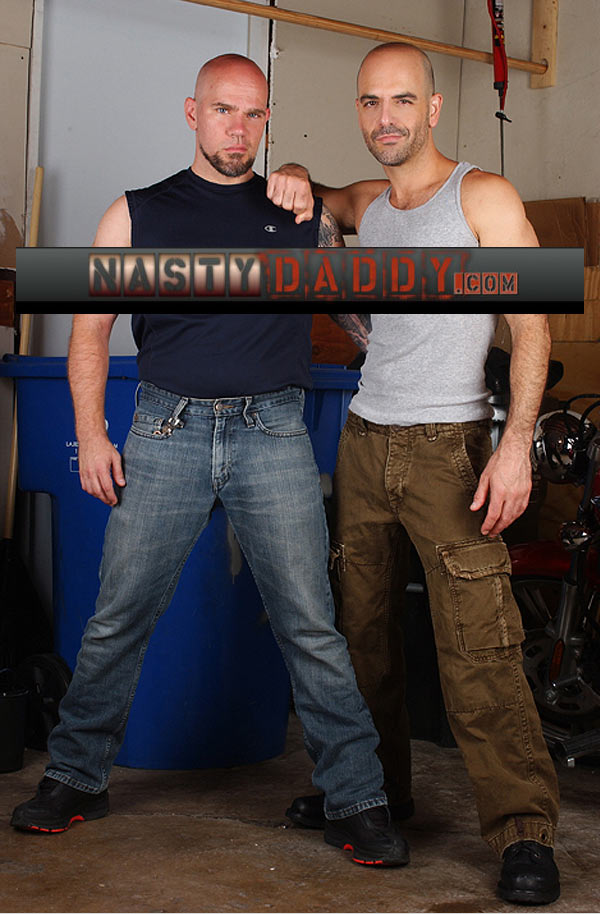 Let me break it down for you… Jasun HAS arrived! Awesome body covered in tats, hairy, a piece of cockmeat made to worship. Adam, in all of his suck-me glory, shows he can feed it and needs to get it in the end. In this video, pole and hole obsessed Jasun and cum-needy Adam fuck it up in Daddy's garage choking on hard cock, ball swallowing, slurping hairy pit funk and drinking deserved Daddy jizz. Adam coats Jasun's open mouth and Jasun's double cum facial on Adam is worth creamy gold.
Watch Adam Russo & Jasun Mark's Video Clip | Visit NastyDaddy