Peters Twins
As alike as Milo and Elijah Peters appear onscreen, in person they are even more eerily similar. You can't tell one from another. "I've seen many twins who are alike, or alike enough. But the Peters twins are one person in two bodies," George Duroy says. "Each is a mirror image of the other. They respond, react and think in unison. They even move in unison. I can't imagine how they would ever separate."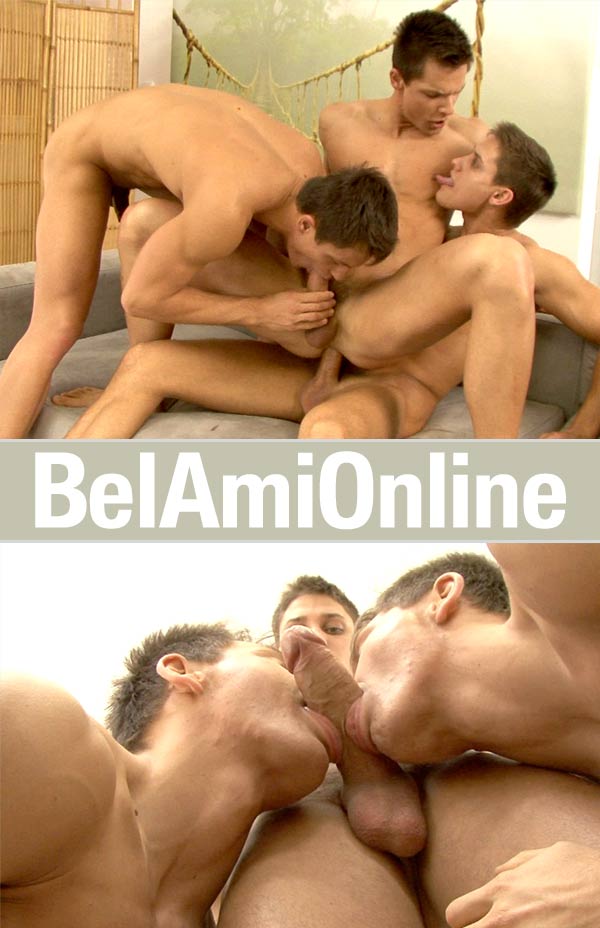 The twins are always a compatible duo, but Vadim fits right in. All three have beautiful bodies and are completely uninhibited. These ingredients make for explosive and dynamic sex. This episode was shot this past spring by Lukas Ridgeston in Budapest.
Watch Elijah & Milo Peters and Vadim Farrell at BelAmiOnline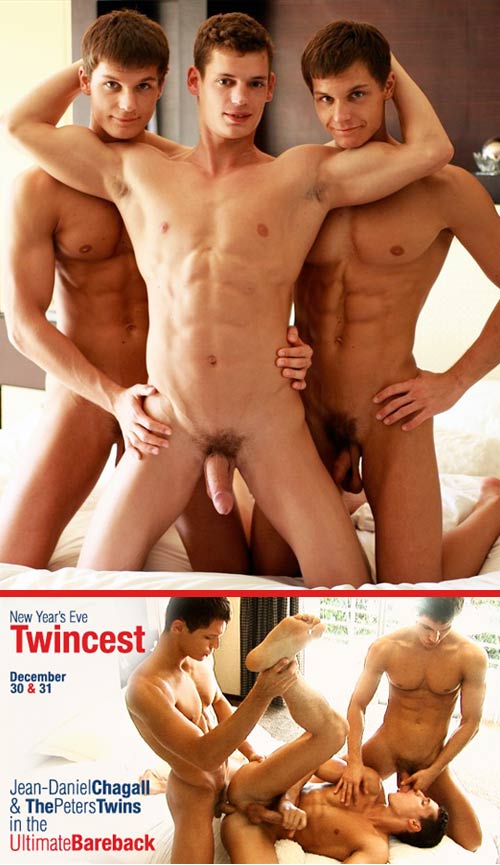 For New Years Eve, we have prepared a real treat for you a two-part scene with the Peters twins and Jean-Daniel Chagall, about whom it seems you cannot get enough. These photos are as a teasing preview for the main event. Part one is Jean-Daniel with Elijah, and in part 2 they are joined by Milo. Here we give you a selection from both parts
Watch Elijah & Milo Peters and Jean-Daniel Chagall at BelAmiOnline.com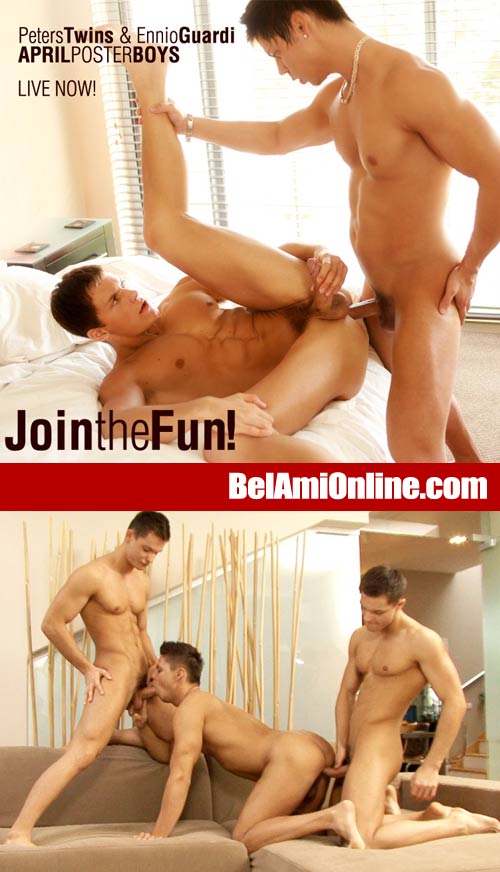 Here is the concluding part of this weeks special with Milo, Elijah and Ennio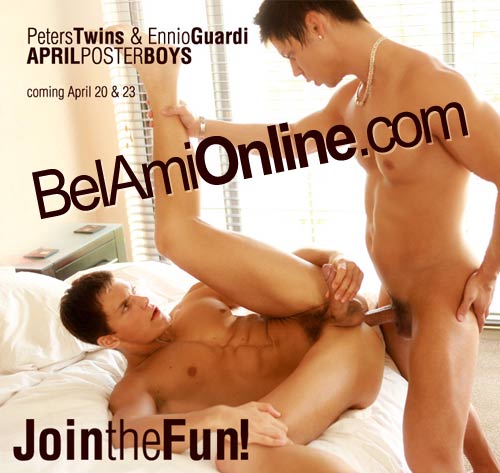 So we are letting the secret out of the bag. What the Twins and Ennio have for breakfast. Vitamins and supplements. Other than the mundane details of maintaining their bodies we're also treating you to some really hot sex. When 3 muscle lovers get together things are sure to go off with a bang.
Part 2 coming Friday.
Watch Elijah & Milo Peters and Ennio Guardi at BelAmiOnline.com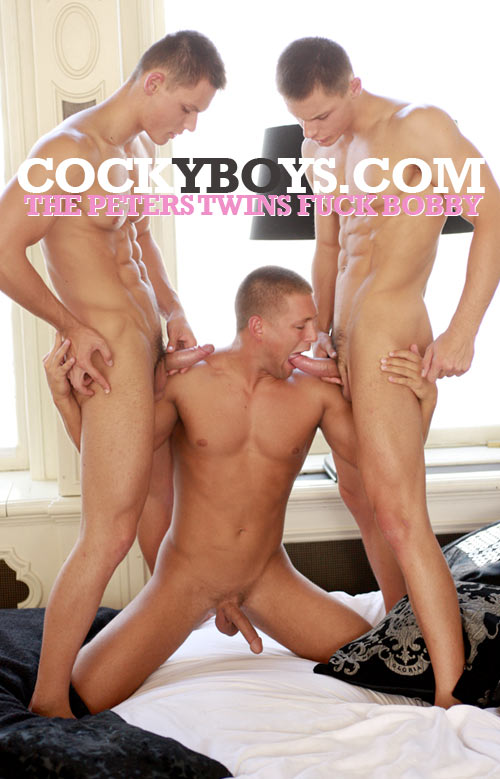 That Bobby Clark is one lucky S.O.B. Aside from getting to fly to Amsterdam to shoot some seriously hot scenes with numerous Bel Ami beauties for our upcoming Cockyboys/Bel-Ami DVD, he hit the jack pot and got to film a scene with those scandalous Bel Ami twins Elijah and Milo Peters. After meeting up on Bike, Bobby invites the twins over to his place to give them a foot massage. Well, the massage last for about 15 seconds before the twins are on top of Bobby, peeling off his clothes and kissing his body all over…
Watch Elijah & Milo Peters fuck Bobby Clark at CockyBoys.com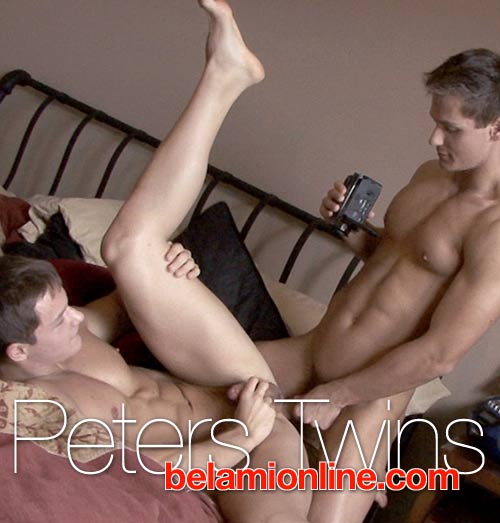 Milo & Elijah film a home video for you of what they do in private. The Twins go all the way again, but this time with a more personal view of things.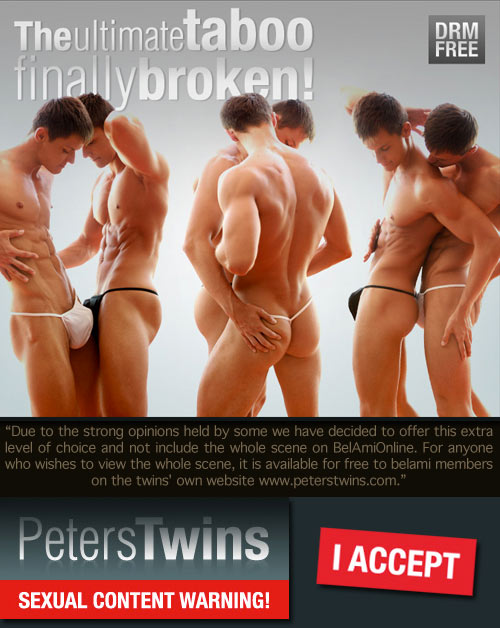 The highly anticipated 'Twincest' video has been made available to BelAmiOnline.com members via PetersTwins.com. To view the video you need simply to join BelAmiOnline or if you're already a member, head over to PetersTwins.com, log-in using your BAO credentials and view.
Peters Twins (Twincest Preview Pics) @ Waybig.com | Elijah & Milo Peters Preview Clip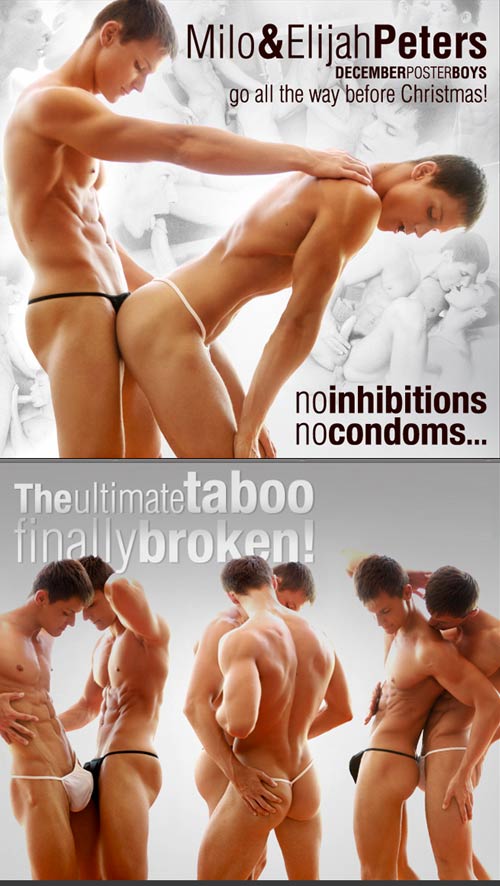 So today we have the special image set taken in conjunction with Milo and Elijah's episode… just to give you a little taste before the video comes out later in the month.
Visit BelAmiOnline.com | Elijah & Milo Peters Twincest Preview Clip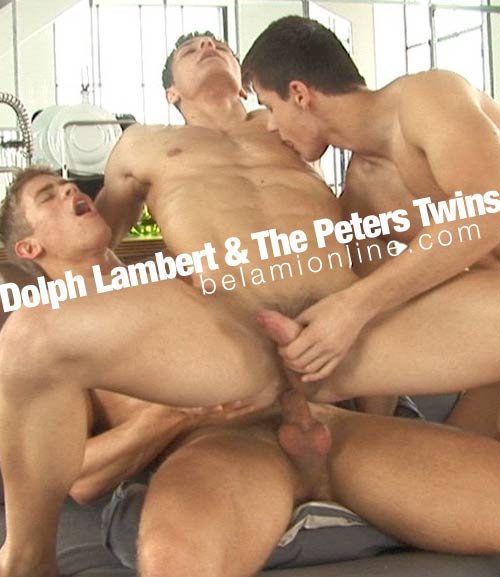 The twins are at it again. This time they are paired up with none other than Dolph Lambert. Last time they were with our 'biggest' guy, Trevor Yates, this time with the most beautiful. Some guys have all the luck.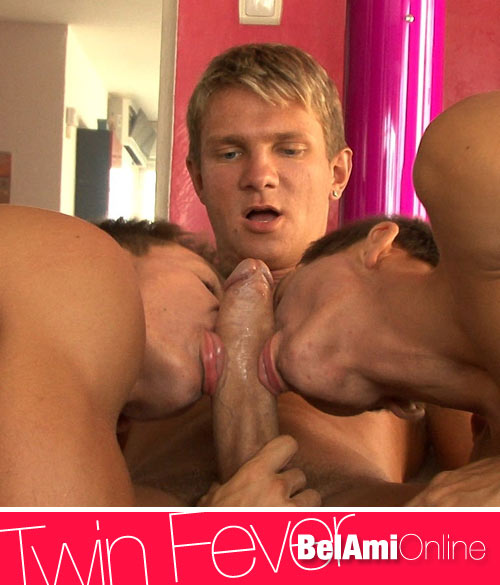 This week we have a double update with hugely hung Trevor Yates, and our naughty twins, Milo and Elijah. In the first part they get fucked by Trevor, and in the second, they get a bit of their own back by fucking him.