Site News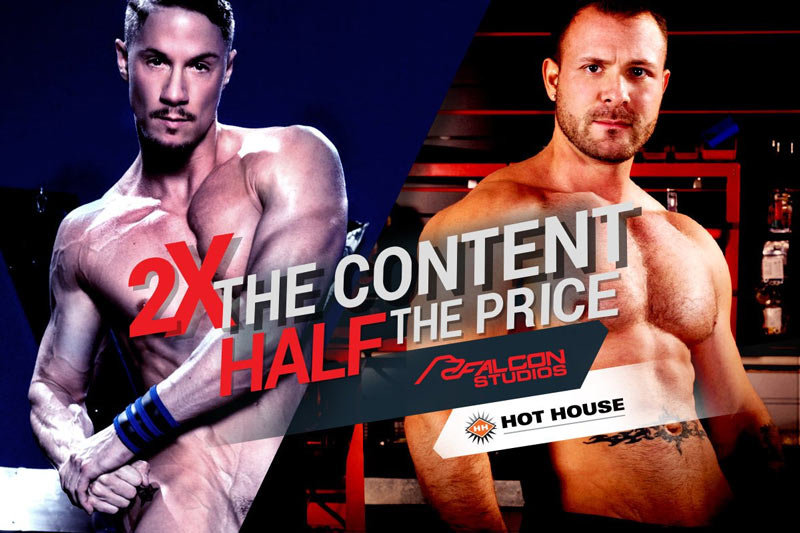 FalconStudios.com & HotHouse.com merge giving fans two major sites in one redesigned mega site now houses over 3,800 exclusive scenes,
 launches with Hot House's first ever bareback update from 'Hot House Sports Network: Exposed'.
UPDATE: Disqus has been re-installed. Everything seems to be working as it should. Almost all (with the exception of maybe 50) of the older WP comments imported correctly.
If you notice anything wrong, let us know.
Apologies for the confusion, but Disqus has proved to be a real pain. We may go back to Disqus at some point in the future when their tech support is less of a shitshow.
Your former Wordpress log-ins are still valid.
It appears that the categories sidebar navigation issue has been resolved. Let us know if you're experiencing any other issues…
Hi Guys,
We've received quite a few email inquires regarding RandyBlue's sudden absence on Waybig.com. No, your eyes are not deceiving you… the RandyBlue photo shoots and links are no longer active. After careful thought and consideration, we made the agonizing decision to pull 700+ RB posts on Monday morning. Will they ever return? We hope so but don't know. Time will tell.
-Waybig.

Shemale Candy has gone LIVE! The doors are open, you can taste-test our assortment of Latino shemales and we hope you like all the amazing introductory content that is being added to by the week. Let us know what you think, comment on our models and interact with all your fellow tranny-loving fans.
Hi Folks,
We just wanted take a moment to make you aware(in case you happened to notice a slowing in updates) that the Waybig.com team is currently on a much deserved holiday until Sept 12.
Our internet connection here on the ship is via satellite and QUITE spotty, but we will try and bring you the critical updates whenever possible.
Oh, and if you happen to be on the ship and see pornography on a Macbook Pro or Air, it may just be one of us or it could be any of the other 1,500 queens on this vessel!
Thanks for your patience and for understanding! We'll make it up to you…promise!