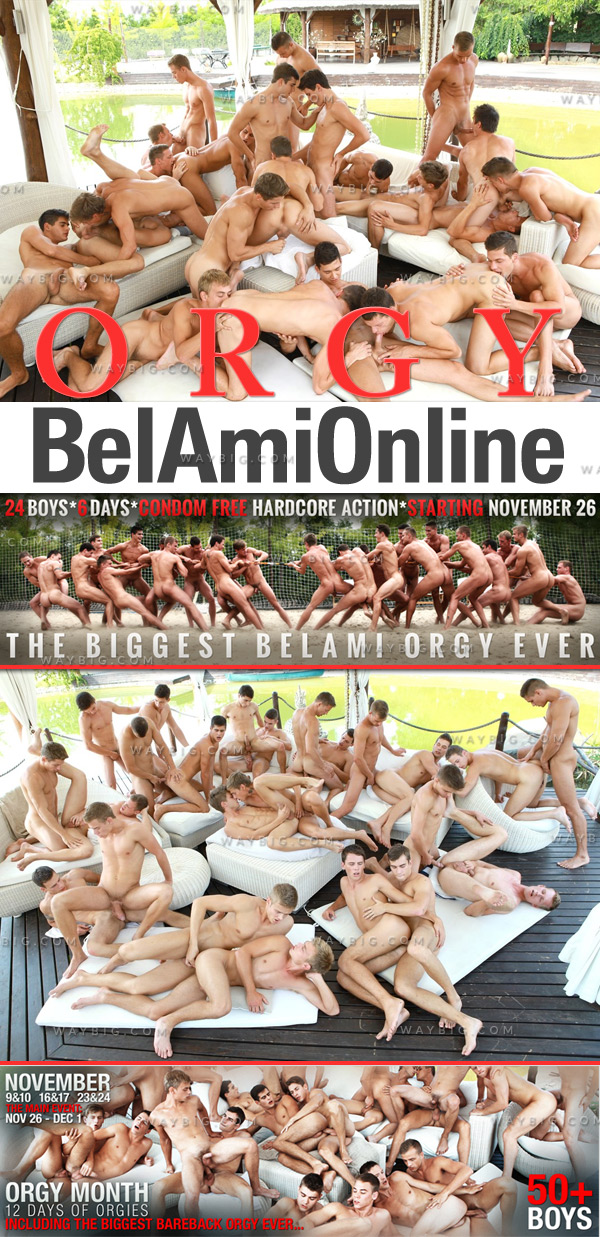 To mark the beginning of our Orgy Month we have a special double update with photos from the upcoming 24 Boy Orgy. 120 images from the dedicated photo team divided into 'suck' and 'fuck' updates.
You'll have to forgive us a little for not listed the full cast here, but we know you'll be able to recognize almost everyone.
The rest of Orgy Month consists of never seen before 'On the Set' footage from 3 of our more recent orgies. At every special filming event, in addition to the teams that are actually filming the scenes, we have a documentary team that films how the scenes is made. This is the first time that this footage for some of our orgies is being released.
The final Orgy will be aired during the last week of the month and you will get to see all 24 boys in action.