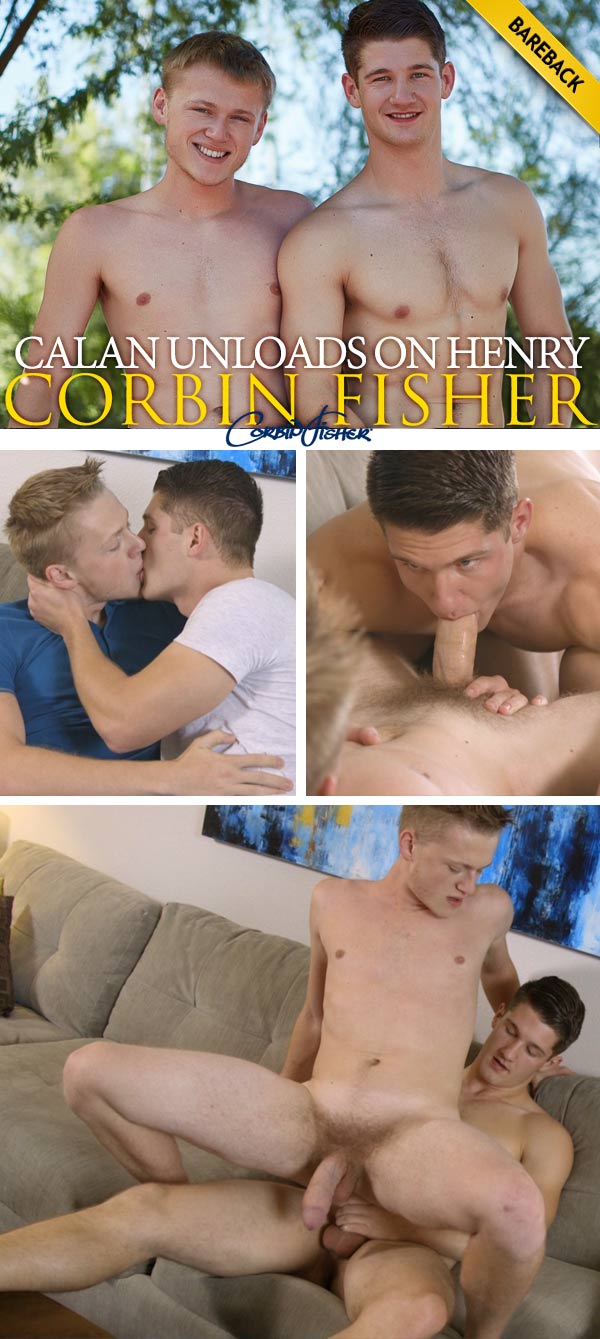 Calan was an instant hit from the first moment he appeared on Corbin Fisher. In short, he's completely adorable and also amazingly sexy. Armed with that likeable face, and smoking hot body, he puts his skills to work on a very lucky and eager Henry.
Calling Henry cock-hungry is putting it mildly. There is nothing that makes the cute blond happier than getting completely railed!
You gotta love it when two attractive men thrive in what they love best – especially when that thing is fucking wildly!
Watch Calan and Henry at Corbin Fisher
Watch Calan and Henry at Corbin Fisher