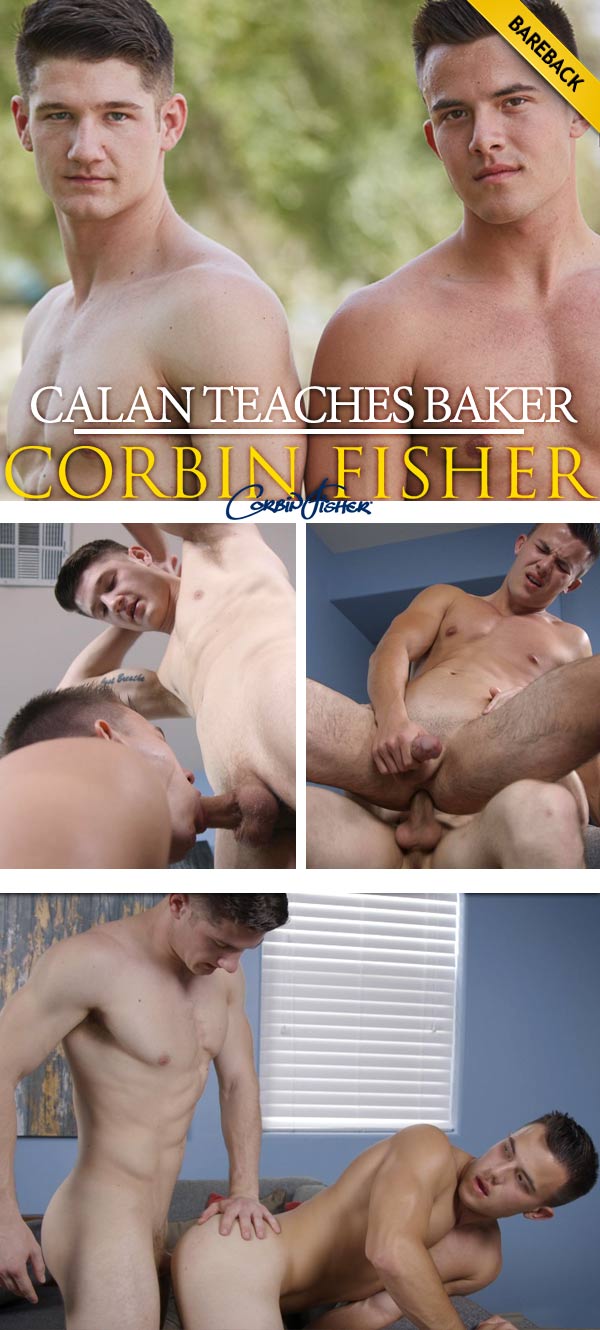 Baker takes Calan's whole dick in his mouth as Calan fucks into him. Then he takes his cock while on his knees, taking great care to make sure that Calan gets as much pleasure from it.
Loving Baker's ass, Calan didn't hold back expressing how good his tight hole felt as he drilled deep into him. From below Baker, admired Calan's hot body, rubbing his hands all over him.
Driving up into him from below, Calan hits Bakers G-spot which makes Baker cum almost immediately! Then it's back to his knees again for Baker – to swallow up Calan's load!
Watch Calan and Baker at CorbinFisher
Watch Calan and Baker at CorbinFisher