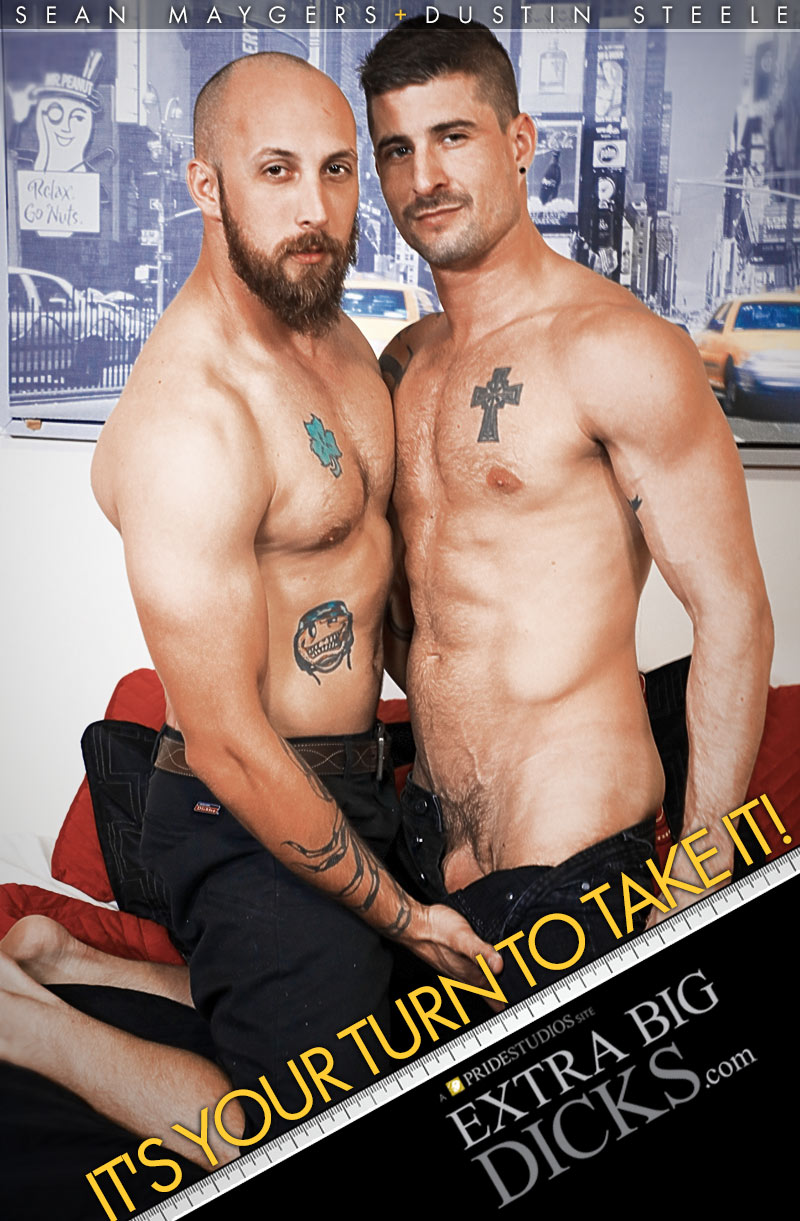 Watch as Sean Maygers Fucks Dustin Steele at PrideStudios
Dustin Steele and Sean Maygers are in bed having a conversation. Here Sean says that it is Dustin's turn to bottom for him. Dustin is very hesitant based on the size of Sean's cock, but Sean assures him he will be gentle. Cautiously Dustin agrees and the two start making out.
Dustin Steele sucks Sean Maygers's extra big thick cock first and does his best to take all of it, but struggles. They move into a 69 and suck each other for a while before Sean moves to Dustin Steele's ass and grinds his thick cock against Dustin's hole. Sean Maygers rims him and gets his hole nice and warmed up for his big cock. He starts fucking Dustin slowly at first and based on the groans of ecstasy and pain coming from Dustin. He determines how deep or hard he will thrust.
Once Dustin Steele is relaxed, Sean Maygers starts fucking him harder and deeper. After three positions, Dustin cannot hold back and shoots a thick creamy load all over himself. Sean Maygers pulls out and shoots his load all over Dustin.
Watch as Sean Maygers Fucks Dustin Steele at PrideStudios