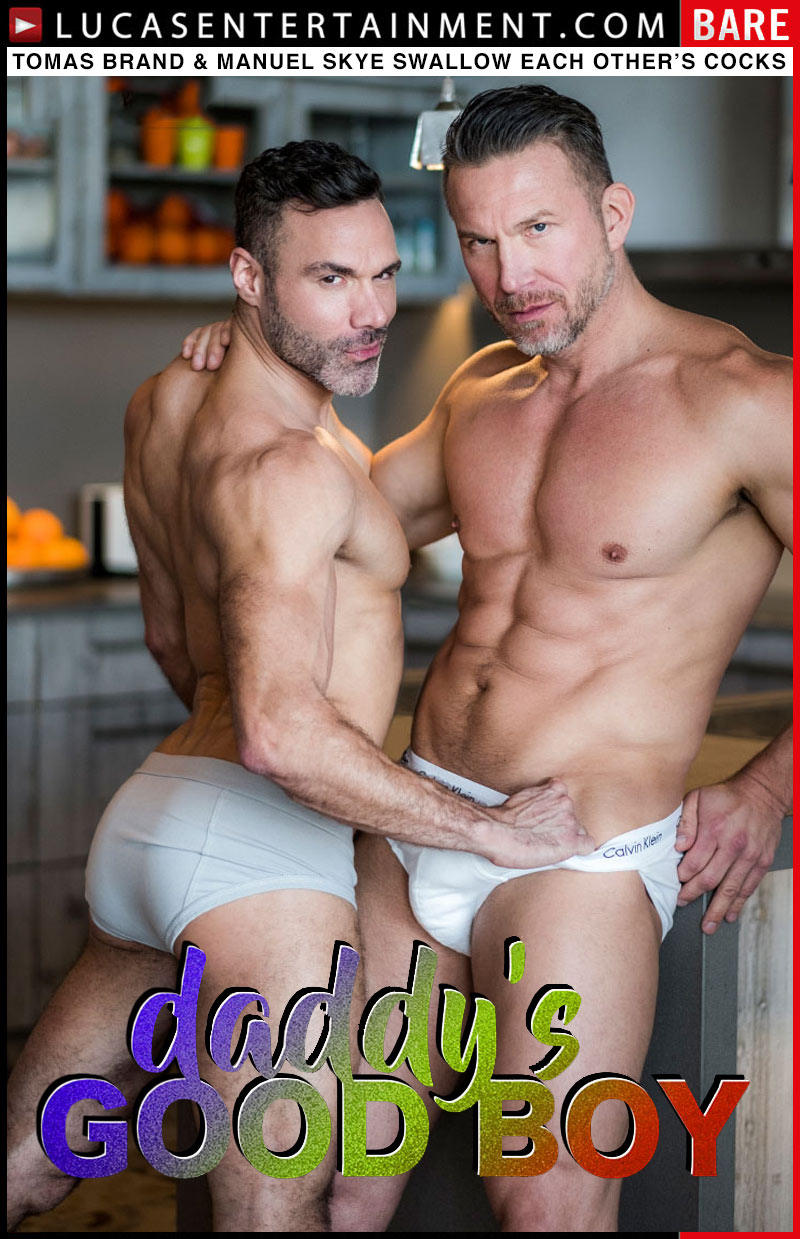 'Daddy's Good Boy' at Lucas Entertainment, Series Summary:
Only when you learn what true submission is will you have what it takes to be "Daddy's Good Boy"! This is a lesson Yuri Orlov learns times two by servicing both Tomas Brand and Sergeant Miles's alpha-male cocks. Devin Franco and Ricky Verez share Hans Berlin's daddy dick. Manuel Skye shows his submissive side by bottoming for Tomas Brand, only to return afterward to fuck Dakota Payne and Blaze Austin!
Manuel Skye and Tomas Brand in 'Daddy's Good Boy' at Lucas Entertainment, Scene Summary:
There is no doubt that Manuel Skye is a sexy-as-hell alpha daddy with an incredibly muscled physique. Just ask all of the bottom boys he's pounded the hell out of in the past. But sometimes even an alpha daddy needs to take a break and given in a little. This is exactly what happens when Manuel runs off on a summer getaway with the King of All Muscle Daddies, Tomas Brand.
While Manuel Skye is making some breakfast, Tomas Brand snatches him away for some fun. It's not toast Tomas wants — it's Manuel Skye on his knees swallowing his uncut alpha cock. Manuel gets a rock-hard erection from sucking on Tomas, who switches spots and gives Manuel an incredible blowjob in return.
//SCENE RELEASES ON JULY 18TH 2018 05:00PM//
Watch Manuel Skye and Tomas Brand at Lucas Entertainment