Articles Featuring:
Lucas Entertainment: Daddy's Good Boy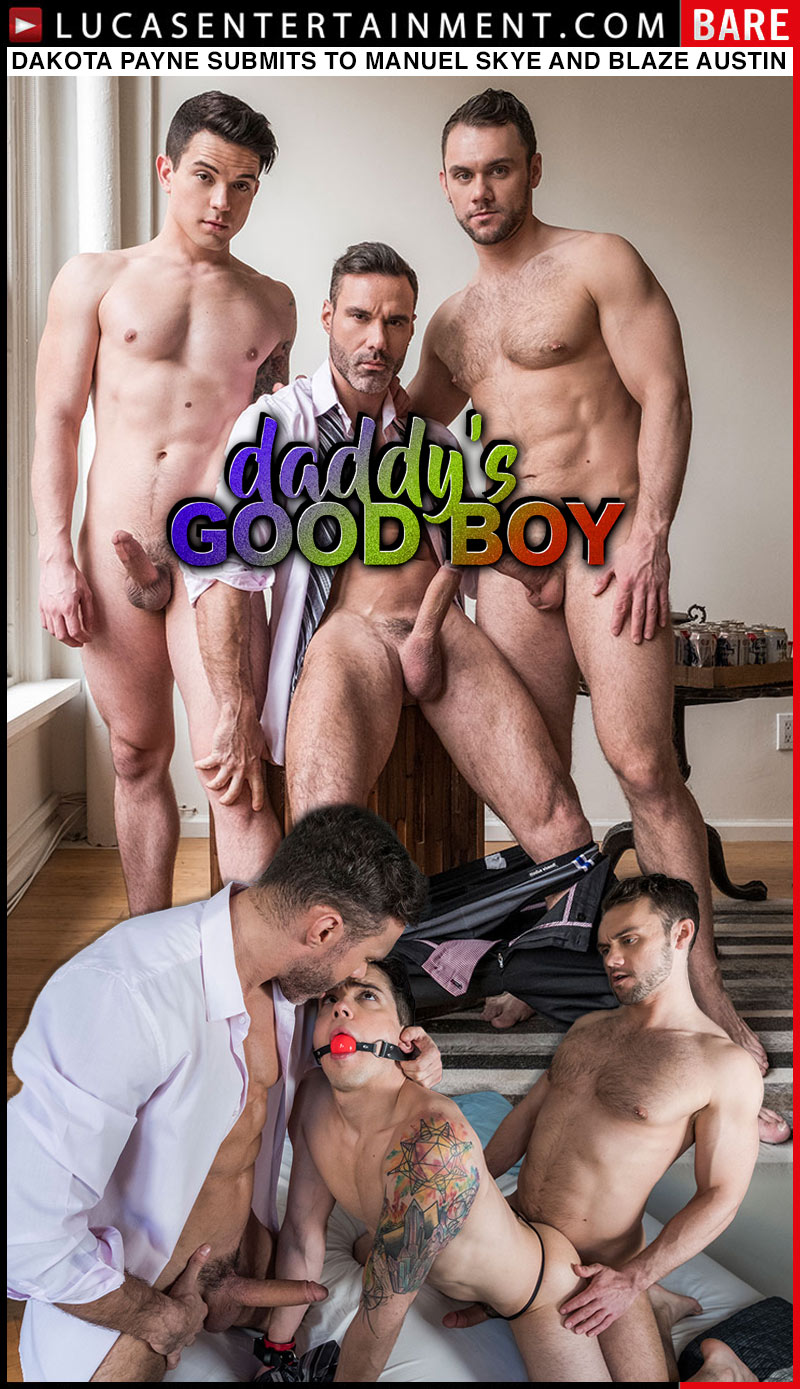 Daddy's Good Boy: Manuel Skye's breaks out the ball gag and cuffs to turn Dakota Payne into his own sex doll. Blaze Austin, joins them for the fun, too.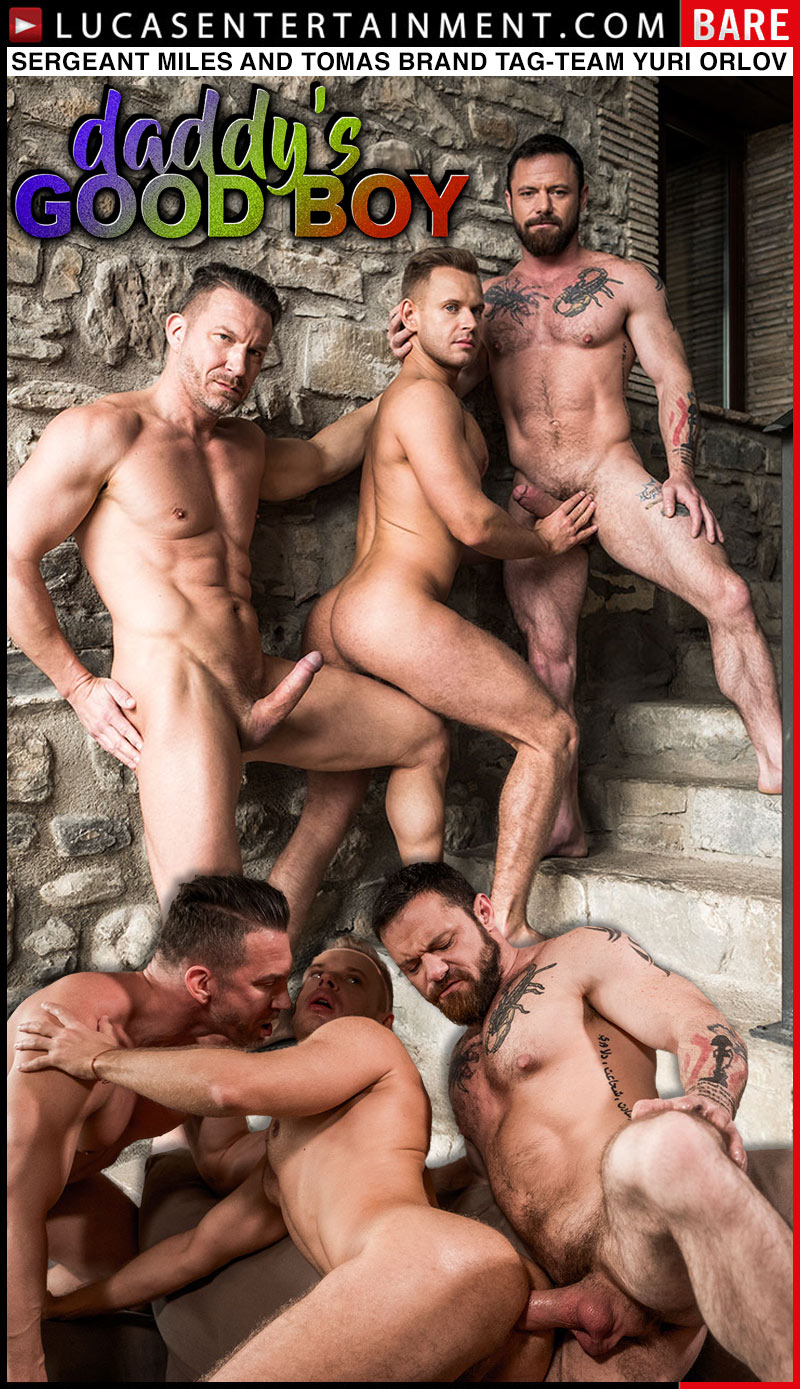 Daddy's Good Boy: Sergeant Miles and Tomas Brand share Yuri Orlov's boy hole.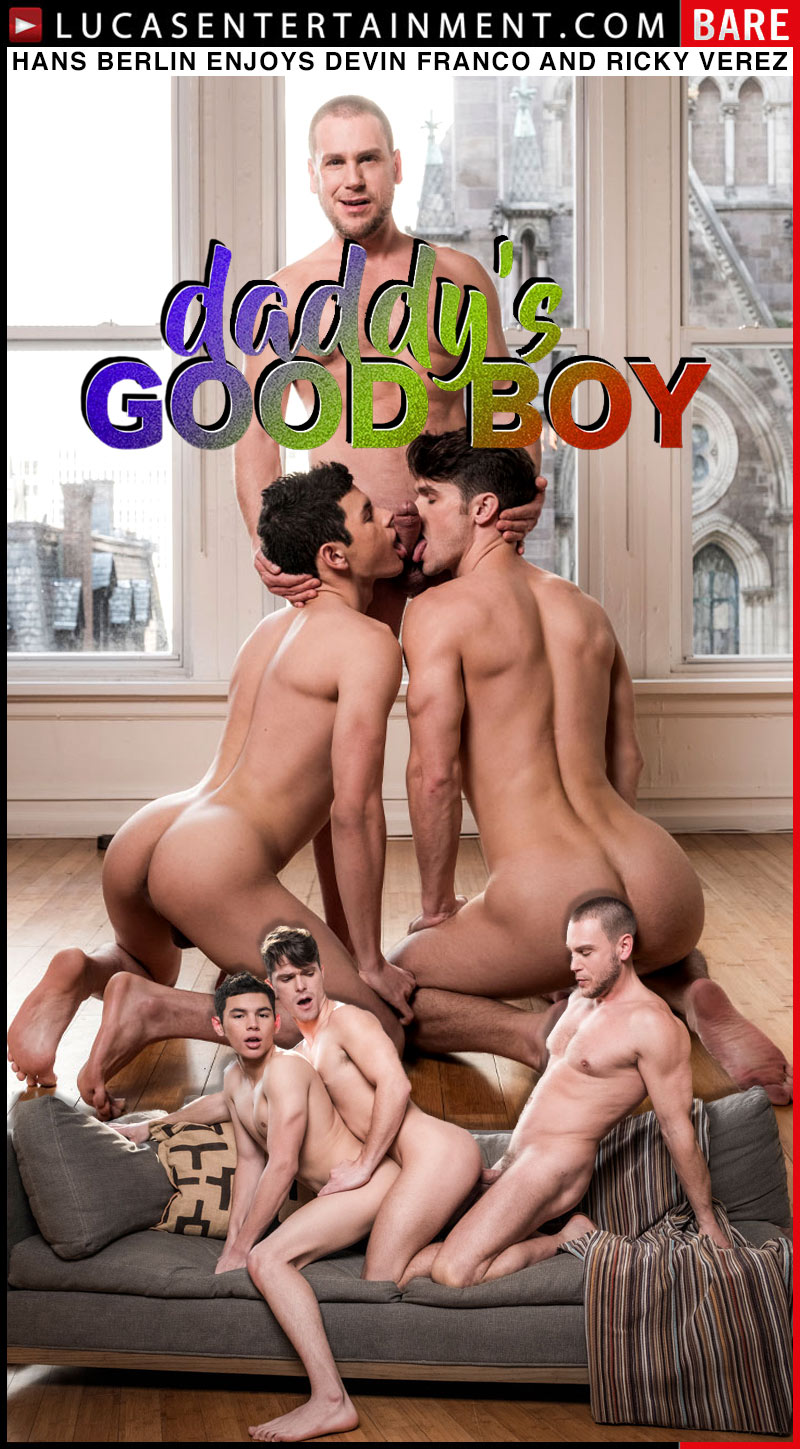 Daddy's Good Boy: Hans Berlin takes turns fucking both Ricky Verez and Devin Franco in the ass bareback.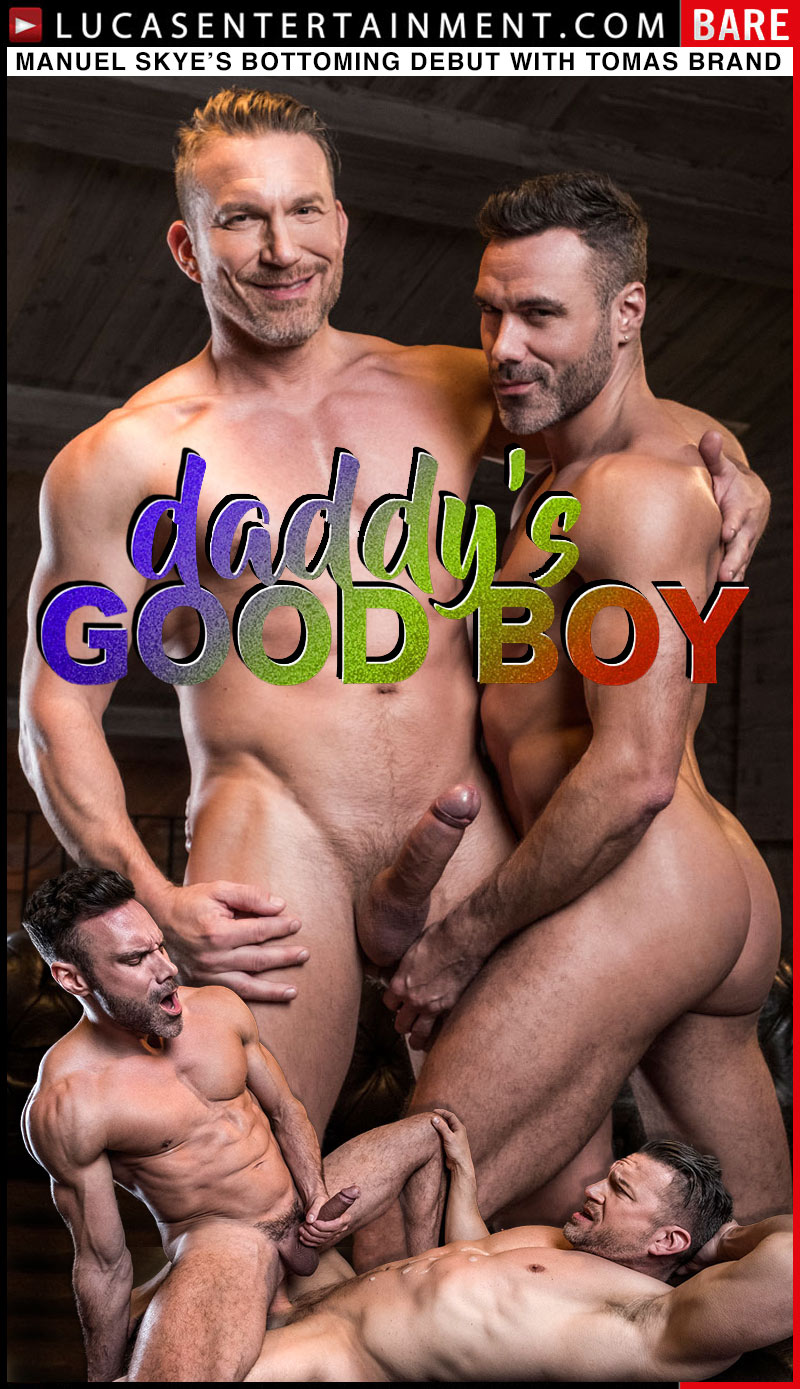 Manuel Skye's bottoming debut is a must see! Tomas Brand goes in deeper and rougher, proving why he's is the King of All Muscle Daddies and why Manuel Skye chose him to bottom for.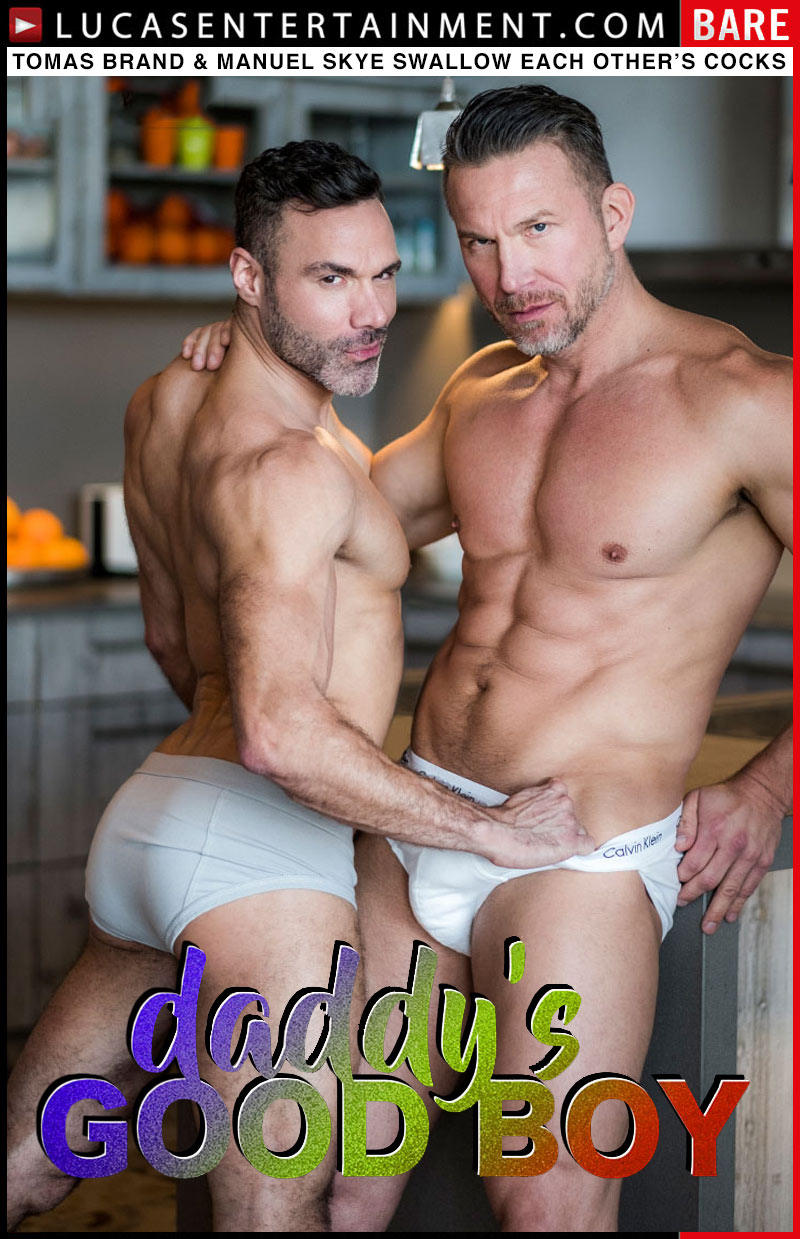 While Manuel Skye is making some breakfast, Tomas Brand snatches him away for some fun. It's not toast Tomas wants — it's Manuel Skye on his knees swallowing his uncut alpha cock.