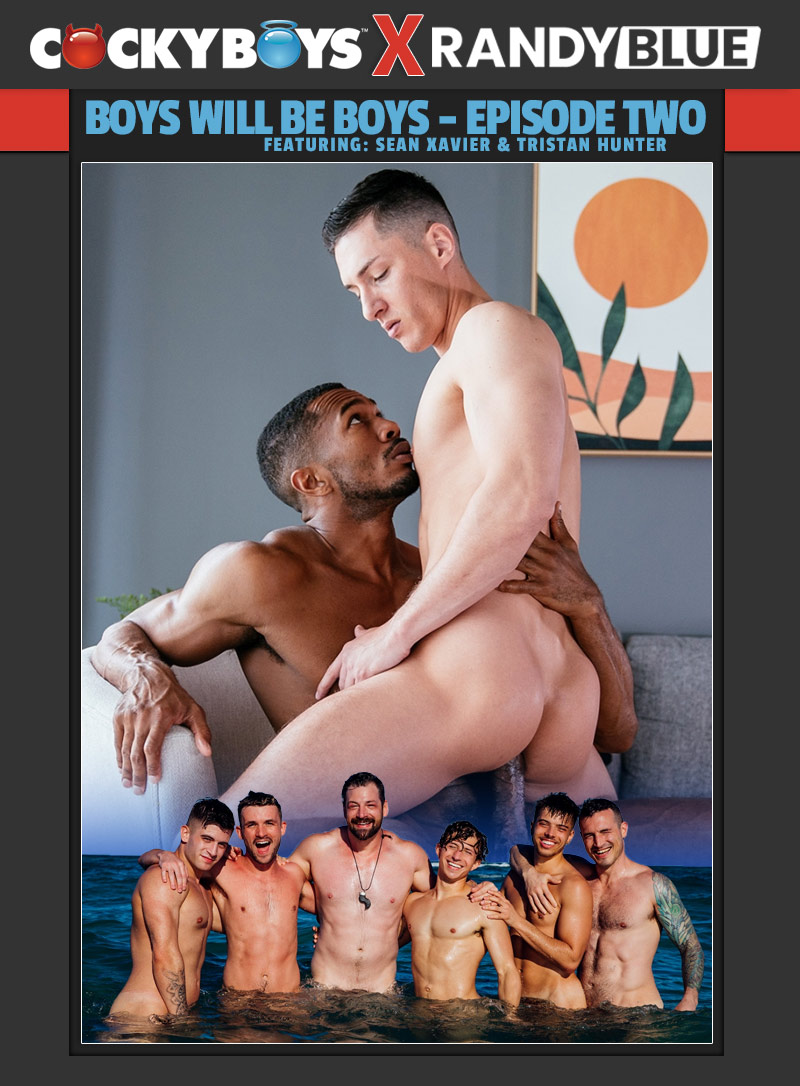 Sean Xavier & CockyBoys Exclusive Tristan Hunter in 'Boys Will Be Boys, Episode 2' at CockyBoys:
In BOYS WILL BE BOYS episode 2, businessmen Sean Xavier & CockyBoys Exclusive Tristan Hunter find there's a time for work and a time for play—the lunch hour! While some of the characters in this RandyBlue/CockyBoys series frolic at Miami's nude beach, Sean and Tristan are keeping it professional in the office even after exchanging the "look". BUT, once Sean gets Tristan home, there's an explosion of frenzied sexual heat.
As they make out, they virtually rip off their clothes and leap into sucking each other, but Tristan Hunter wins out and immerses himself in the challenge of servicing Sean Xavier's huge dick. Tristan's oral skills work nearly subdues Sean–until he transitions to riding his cock. That's when Sean gives Tristan the full experience, thrusting his monster up into Tristan as deep as he can go.
Sean Xavier takes control, eating out Tristan Hunter's ass, tongue-teasing his cock and balls, and flipping him over to drill him every way. It's when he fucks Tristan from behind that Sean shows he's the focused total top, making Tristan cum. Sean slurps it up and snowballs it with Tristan who then sits on Sean's face—a guaranteed way to make him cum—and it's massive. At the end Tristan and Sean slowly come down from their sex high and finally get around to a basic formality: introducing themselves!
Watch as Sean Xavier & Tristan Hunter Now Playing at both RandyBlue.com and CockyBoys.com.