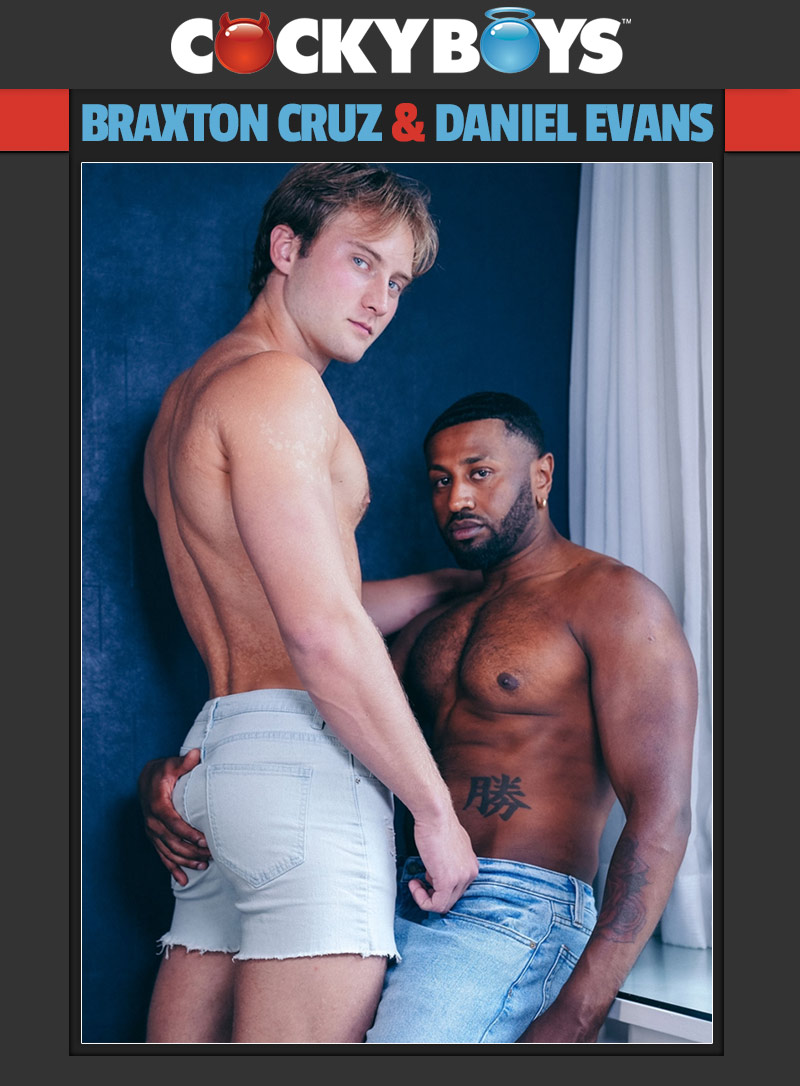 Braxton Cruz Fucks Daniel Evans at CockyBoys:
Hot Aussie Braxton Cruz makes his CockyBoys debut with Exclusive Daniel Evans and they're so happily excited and genuinely into each other, their sexual chemistry is on fire even before they get going. In fact, just by Braxton necking with him, Daniel says he's ready for his big cock and he proves it: after some passionate making out, he goes down on Braxton and takes the challenge of sucking his big dick with hungry ambition.
Braxton loves how Daniel takes his cock and periodically kisses him in appreciation, but he really gives back by standing Daniel against the wall and burying his face in Daniel's hole. He then slowly inches in his cock and again Daniel shows he wants it by fucking himself on the giant cock and taking the relentless pounding that follows, rife with tireless big dick energy.
Braxton is in full dominance mode now and soon turns Daniel around to ride him and later easily picks up him up to fuck him in mid-air before laying him back to finish him off. Braxton doesn't let up until he fucks a huge load out of Daniel –which then triggers him to shoot a rocket of cum and breed Daniel. At the end their smiles are back again—only disappearing when they lock lips in passionate kissing.
Watch as Braxton Cruz Fucks Daniel Evans at CockyBoys
Watch as Braxton Cruz Fucks Daniel Evans at CockyBoys