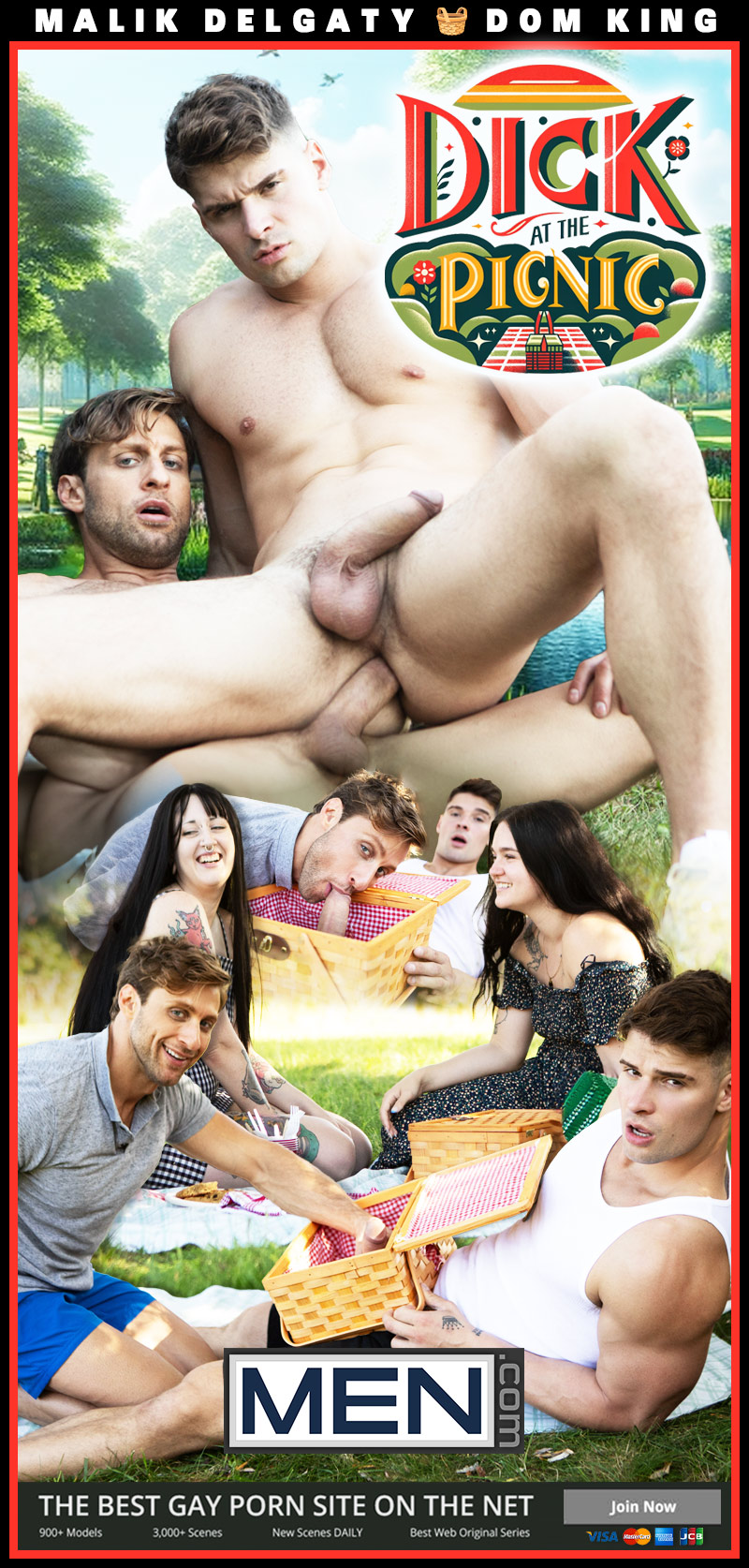 Malik Delgaty Bottoms for Dom King in 'Dick at the Picnic' at MEN.com:
In the MEN.com scene 'Dick at the Picnic', Malik Delgaty [JustFor.Fans: MalikDelgaty] finds a surprising opportunity when he spots a hole in the picnic basket during a birthday celebration. The arrival of guests, including Dom King [JustFor.Fans: dom_king91], the new boyfriend of a friend, turns things unexpectedly exciting.
As their girlfriends are distracted by a game of frisbee, Malik Delgaty and Dom King engage in a secret, more thrilling game. Dom skillfully pleasures Malik, leading them to a more private spot by the car. There, the intensity escalates with Dom taking control and passionately pleasing Malik in various positions.
The scene reaches its peak with both men finding satisfaction before casually rejoining the picnic.
Watch as Malik Delgaty Bottoms for Dom King at MEN.com
Watch as Malik Delgaty Bottoms for Dom King at MEN.com