Articles Featuring:
Berkeley Sophomore Year
Sophomore David Emblem knows all of the places to cruise for cock on campus and he's always looking for action. All it takes is for a guy to make eye contact and hold his stare for just a split-second longer than usual and he knows he's found his next fuck. Today he's found a sexy silver fox (Dallas Steele) and follows him to a well-known but discrete public mens' room.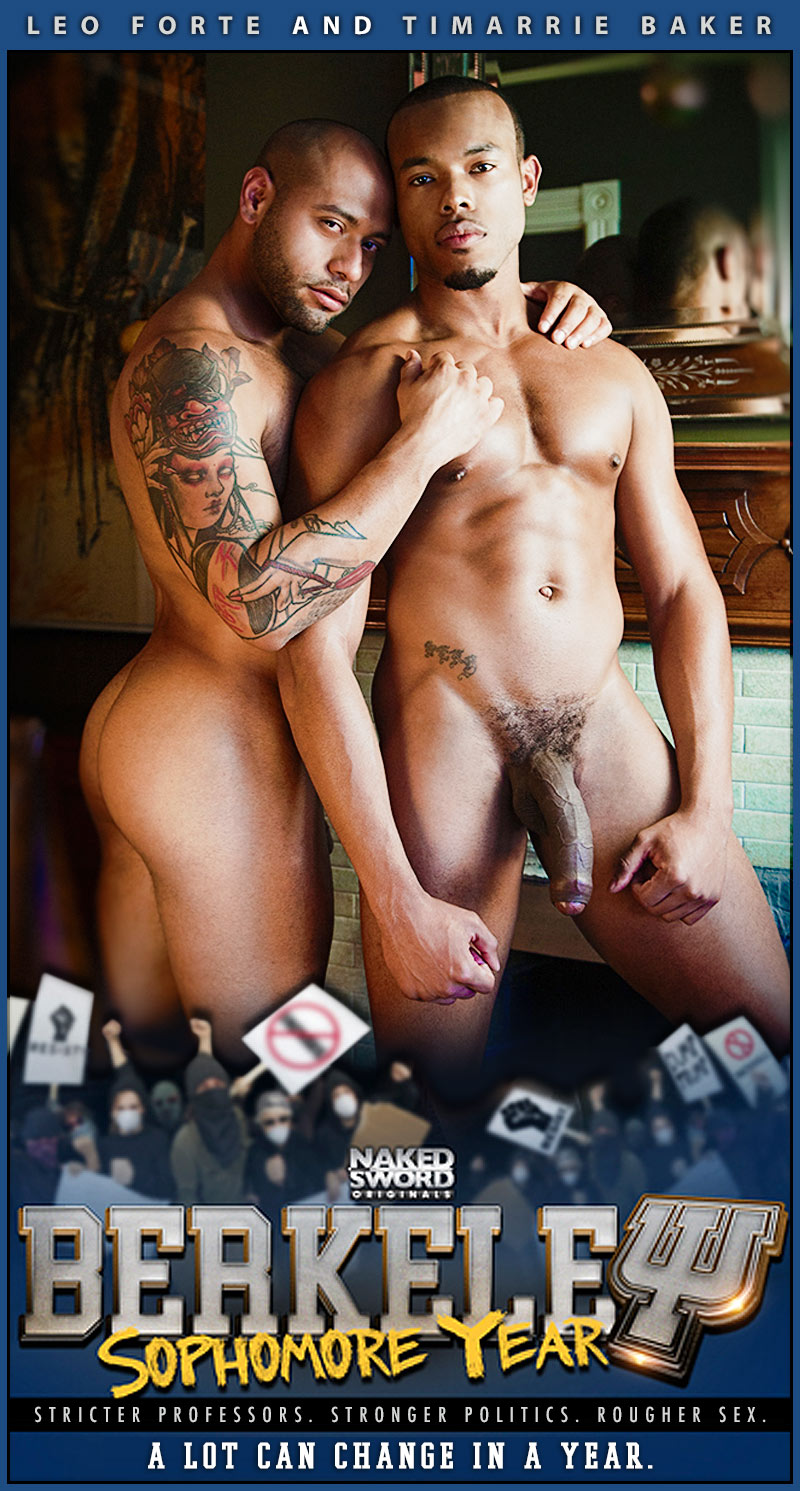 The threat of violence from both sides forces. Berkeley Republican Club President Leo Forte to cancel the appearance of a controversial right-wing talking head (cameo by Theo Ford) leaving Leo to address the crowd himself. Democratic Party Club President Timarrie Baker stops by Leo's dorm room to express his regret that free-speech has been silenced on campus by violence.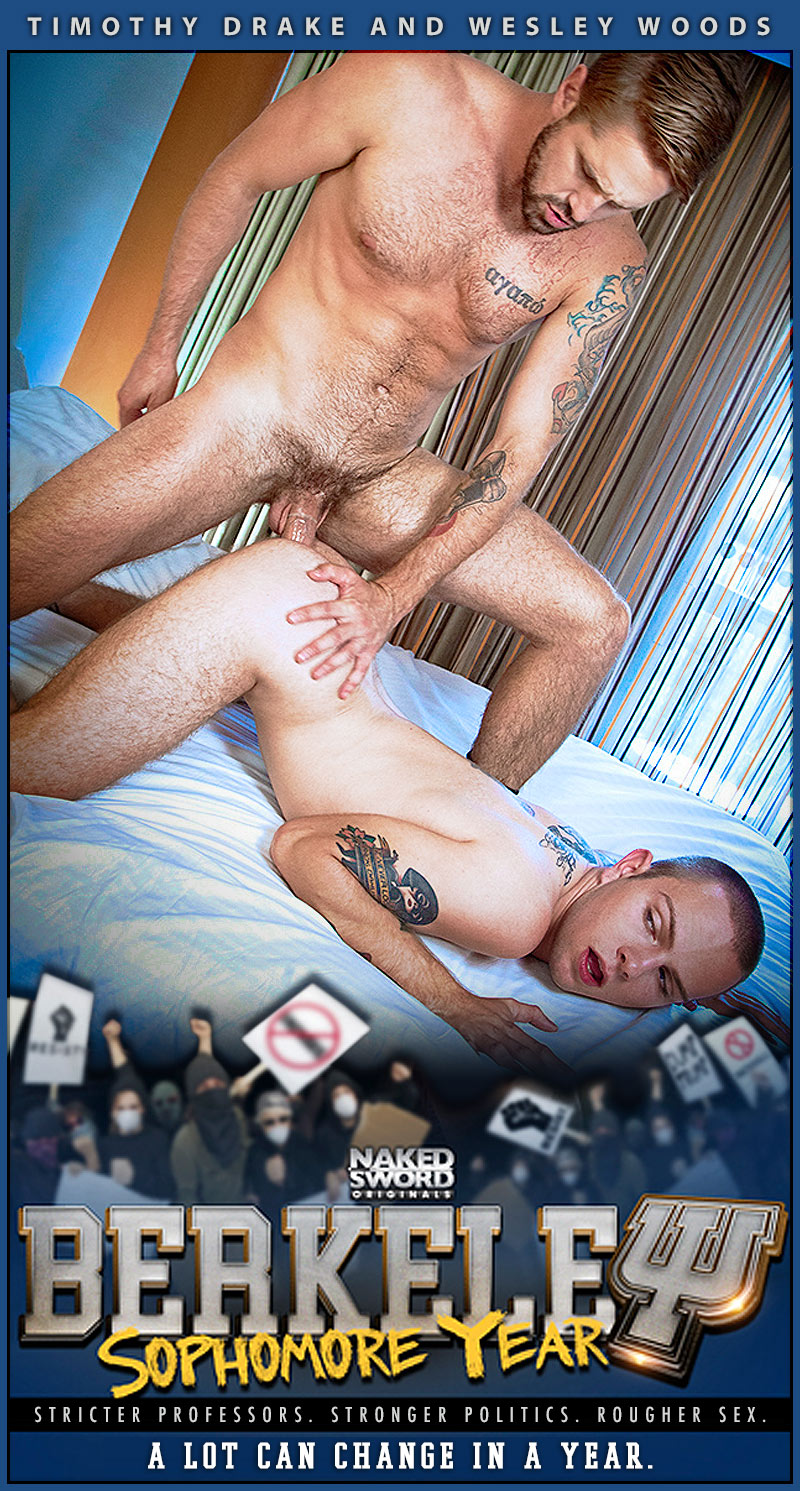 Alumni recruiter Wesley Woods has interviewed some interesting legacy applicants but nothing could have prepared him for the scene at Timothy Drake's parents' house. Wesley barely sits down before Timothy's brother (Colton Grey) enters the room with a big bulge in his underwear and an even bigger fuck buddy (Brian Bonds) in tow.