Articles Featuring:
Laith Inkley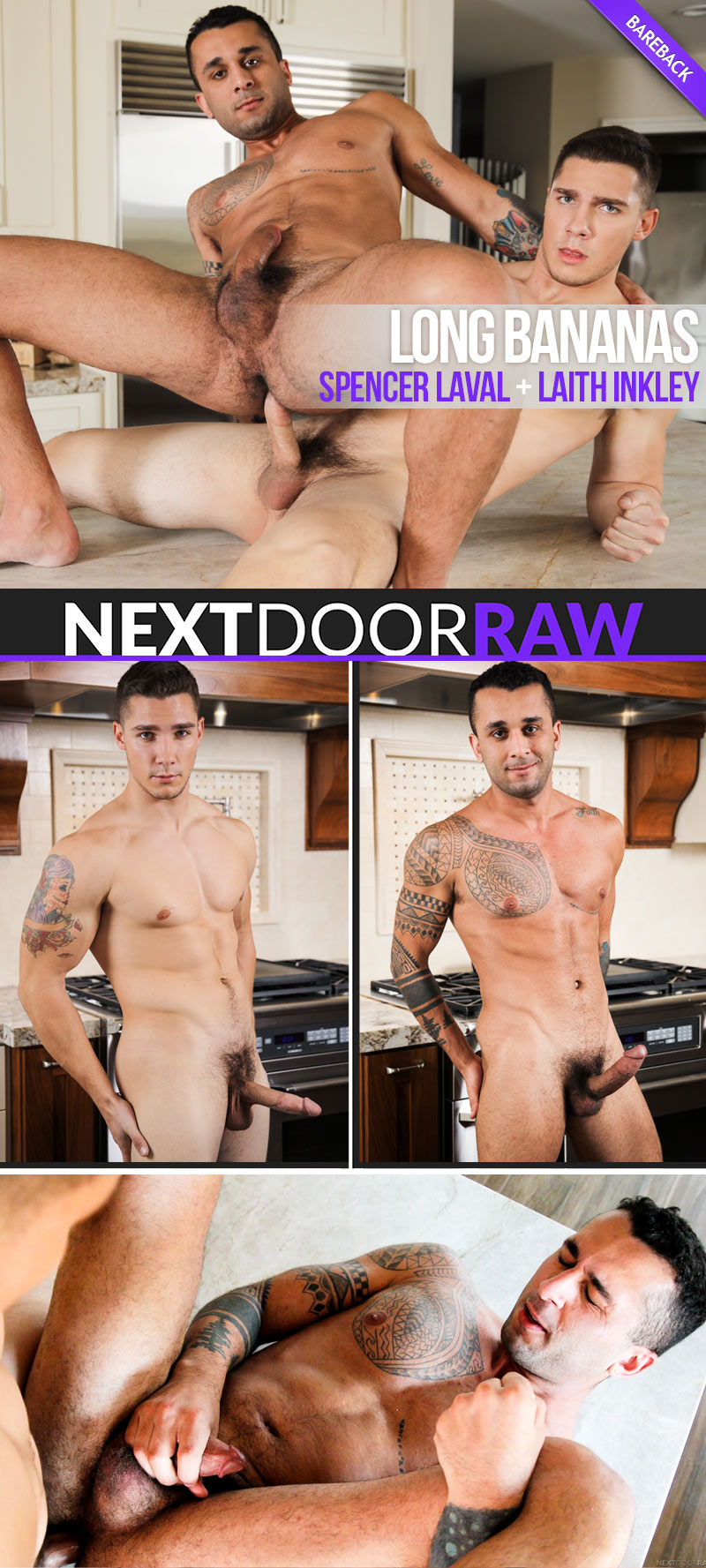 When he discovers boyfriend Spencer Laval has returned from the store, Laith Inkley thanks Spencer for getting him fresh bananas, but he tells him he's having a craving for one banana in particular.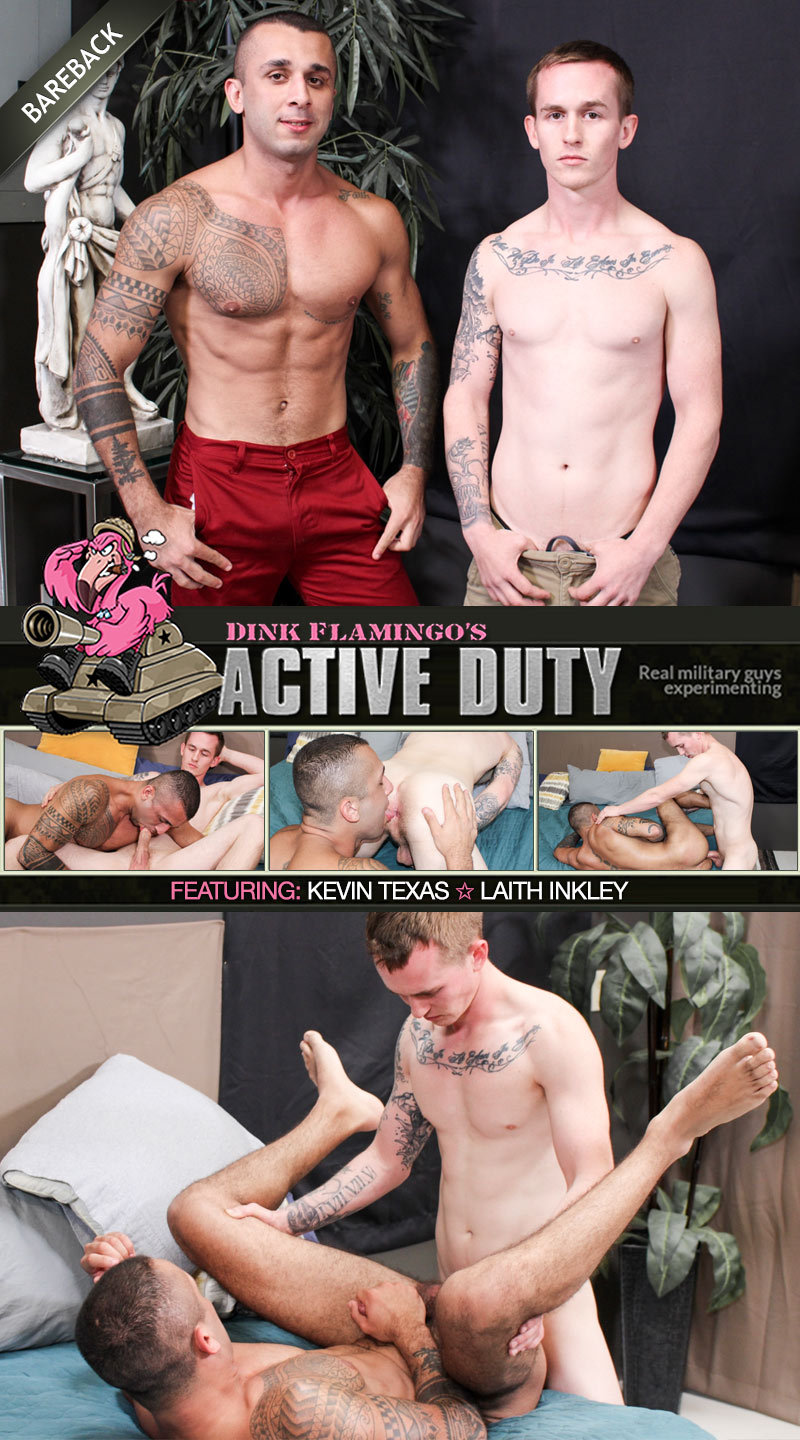 They do not waste any time together as Laith Inkley begins to suck on Kevin Texas' hard cock.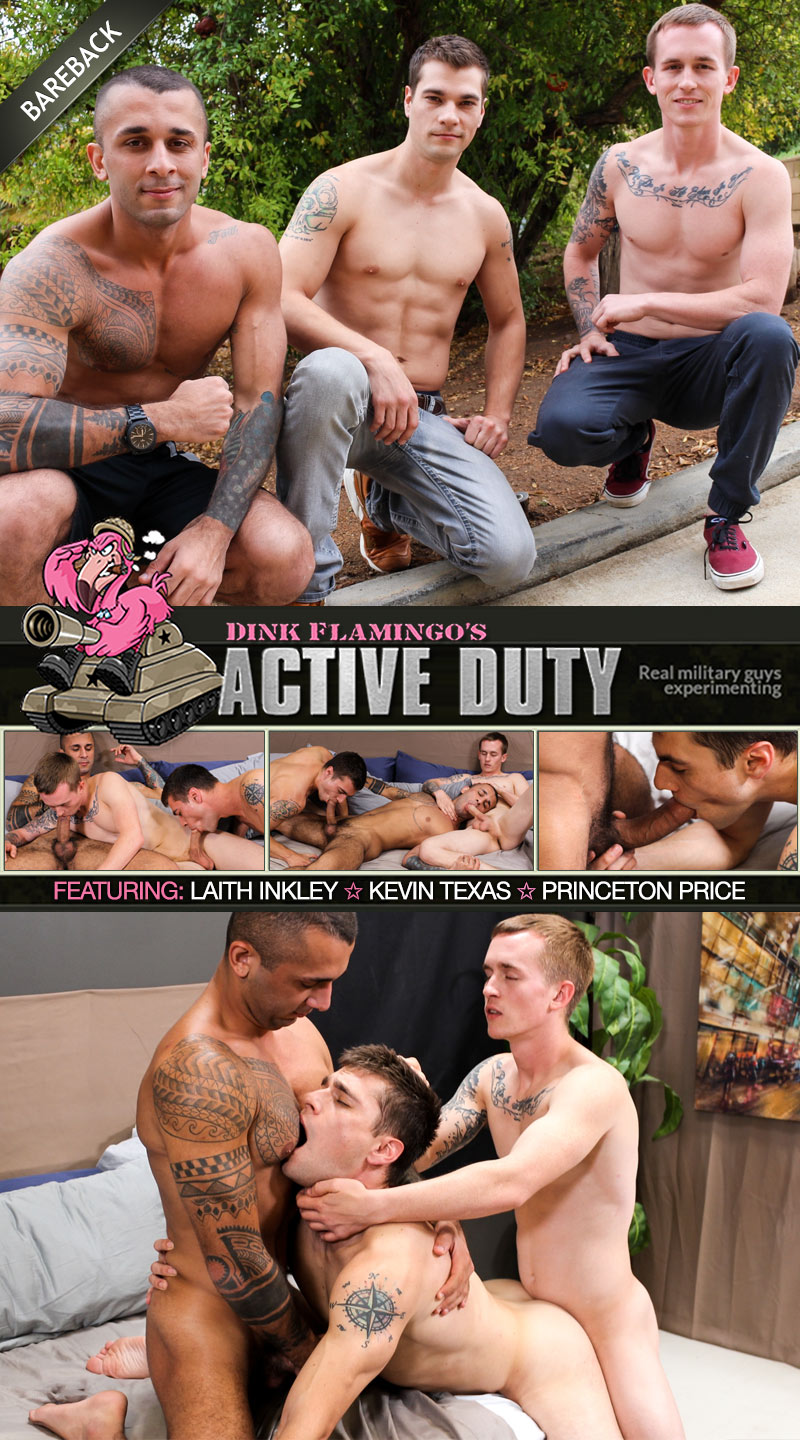 Once the introduction is over Laith Inkley, Kevin Texas and Princeton Price are all in bed sprawled out stroking their cocks.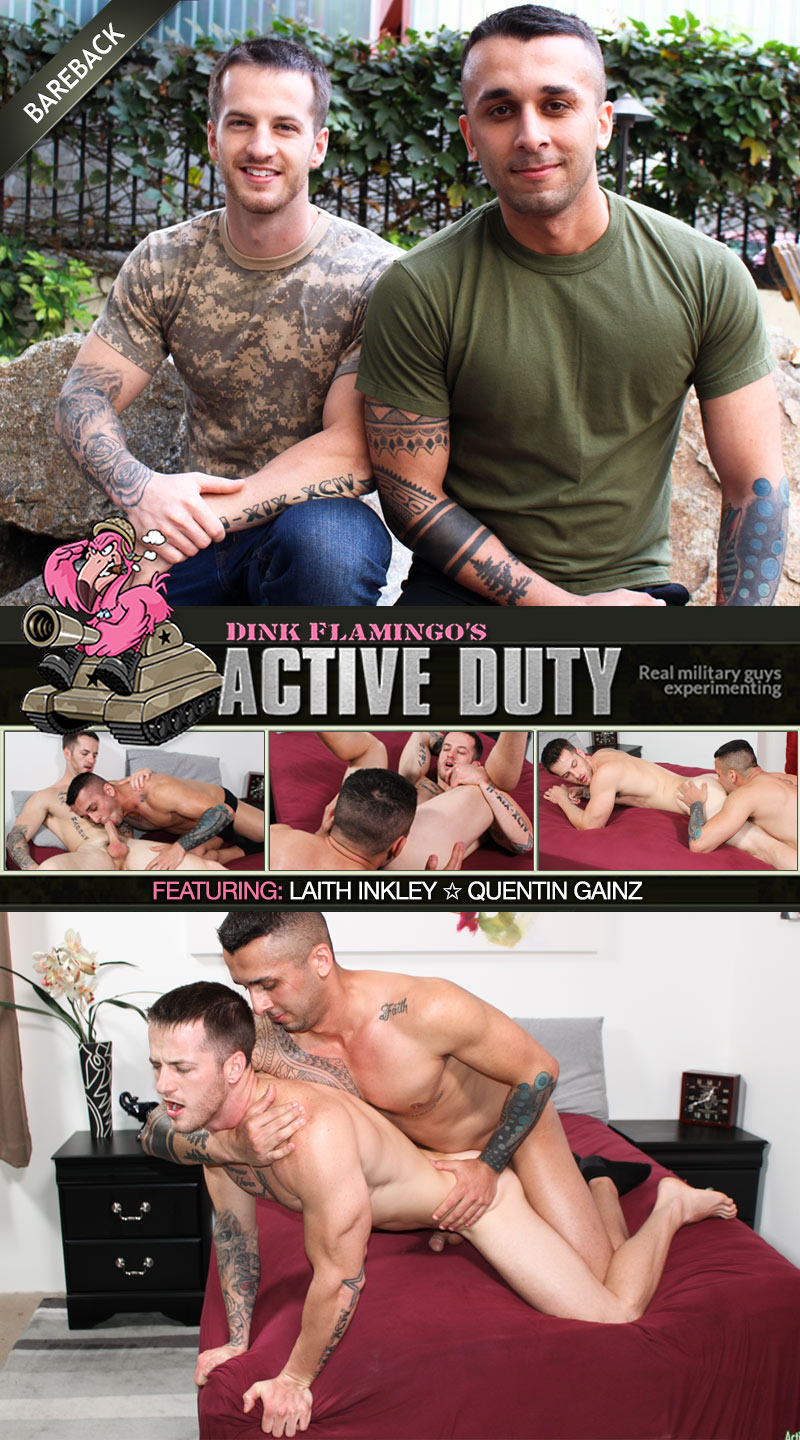 Laith Inkley doesn't want to waste any time and once the interview is over he wraps his luscious lips around Quentin Gainz's hard cock and begins deep throating him. He rubs his face all over Quentin's full balls while stroking his throbbing cock…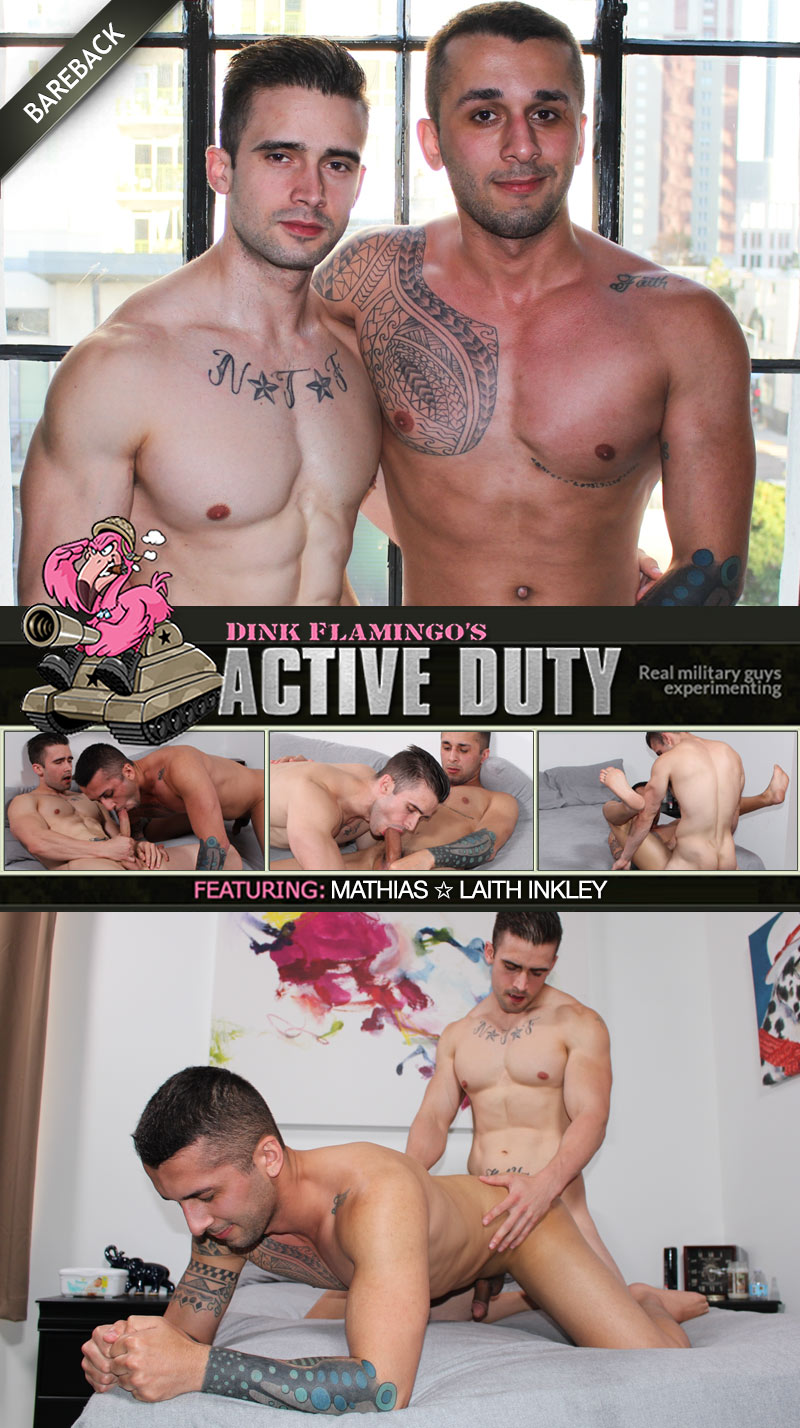 Mathias is sprawled out on the bed with Laith Inkley and with one look from Mathias Laith wraps his mouth for the first time around his hard waiting cock. Laith goes deep trying his best to suck on that veiny cock. Laith has a big fat cock just waiting for Mathias to suck and after a couple different positions of Laith blowing Mathias they switch it up. Laith has one fat cock and Mathias jumps right on it deep throating it showing him how it's done here at ActiveDuty.