Articles Featuring:
Nate Stetson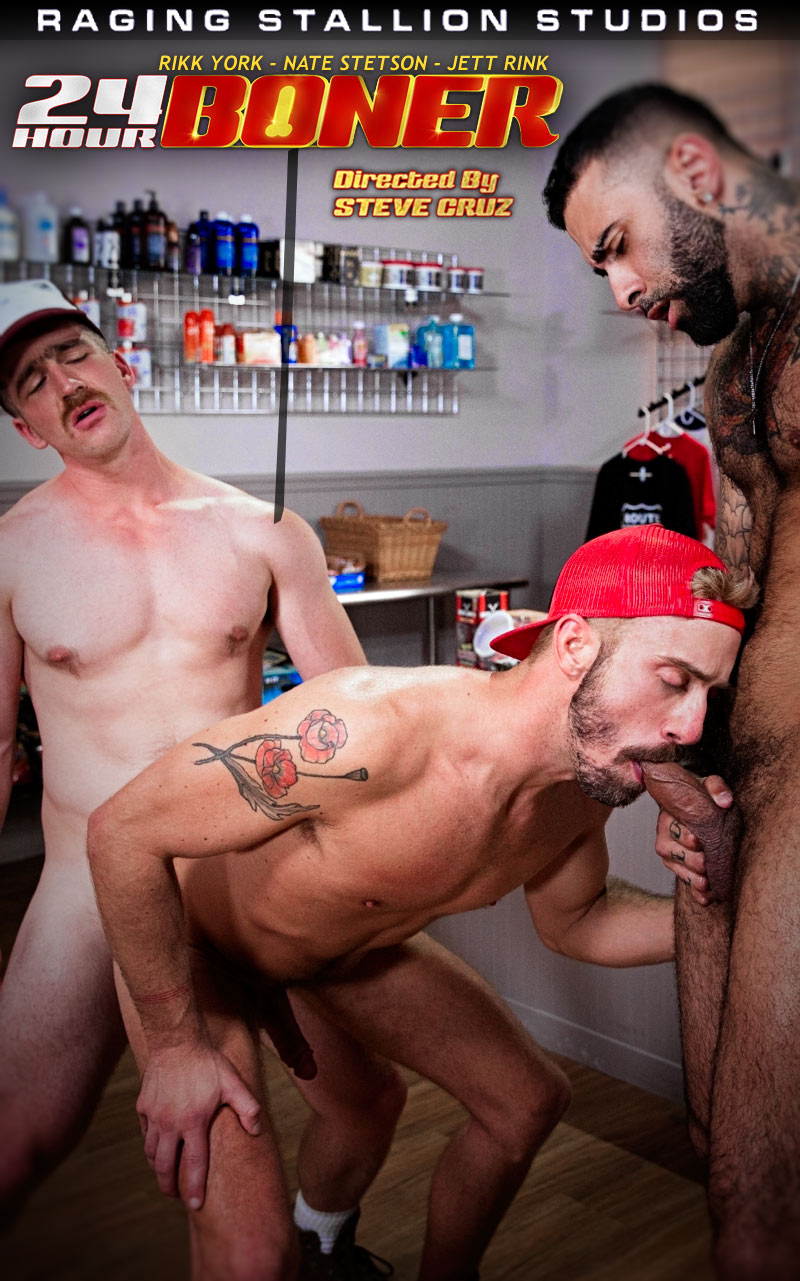 Just as Rikk York and Nate Stetson are finishing blowing each other, Jett Rink walks in. He's been waiting for his buddy Nate outside for 20 minutes…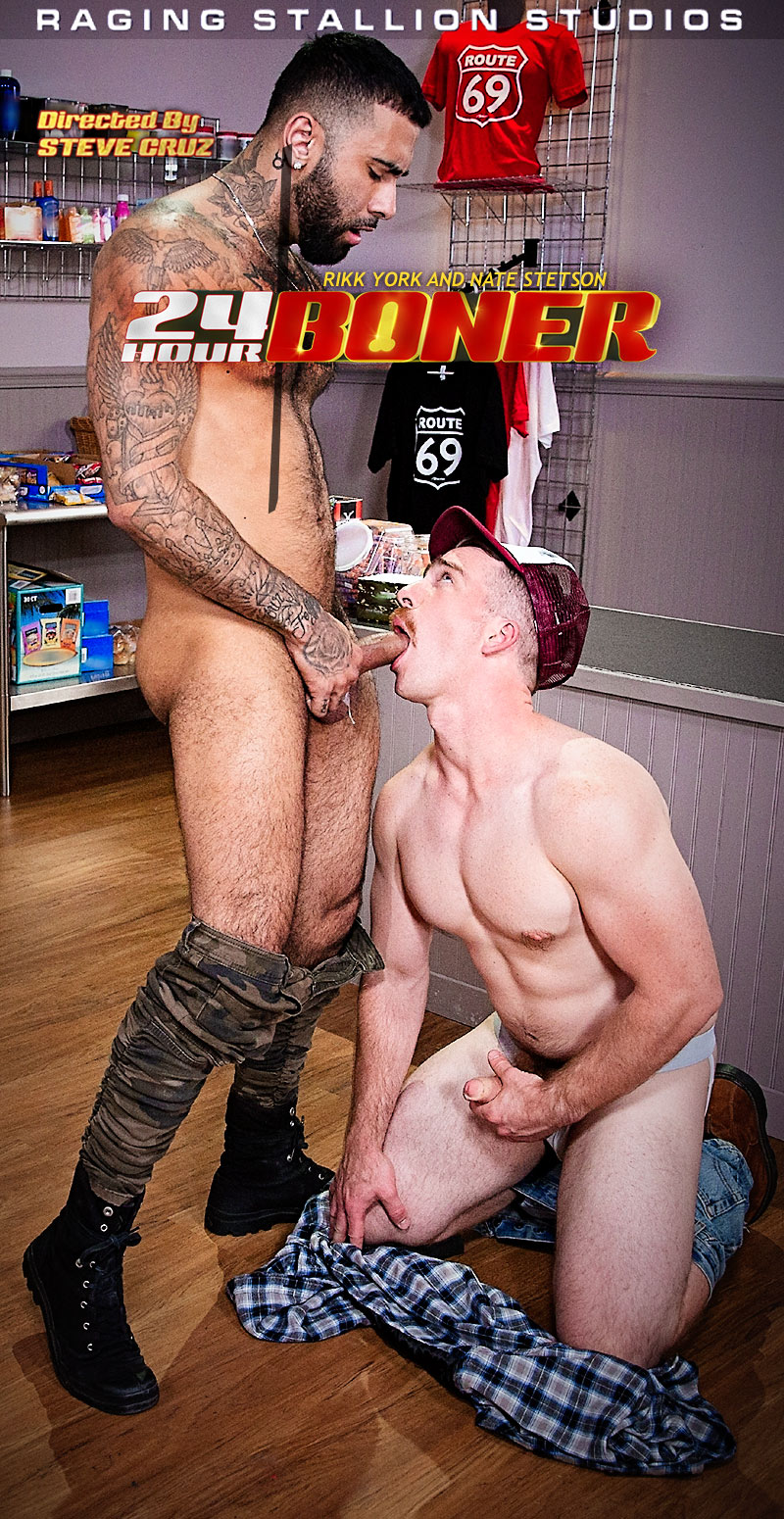 With all the action that's been going on in the store today, Rikk York finds the place a wreck and is trying to clean the place up. He's still horny from drinking a boner elixir earlier and customer Nate Stetson enters to catch him playing with his throbbing hard-on. Nate agrees to help Rikk out, and the two start making out on the store floor.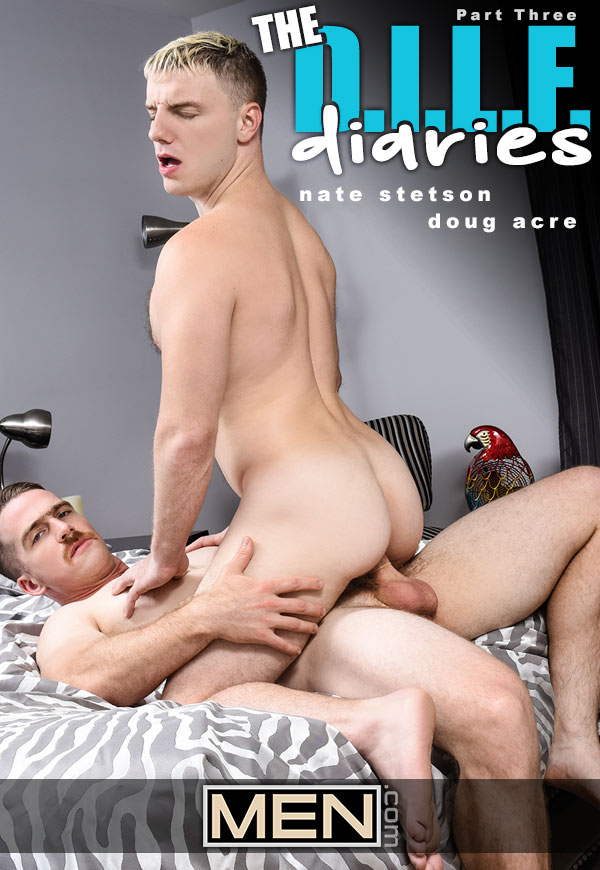 After a long day of soccer practice, a horny Doug Acre gets home and finds his mom's boyfriend Nate Stetson. With some encouragement, Nate convinces Doug to toss his balls around.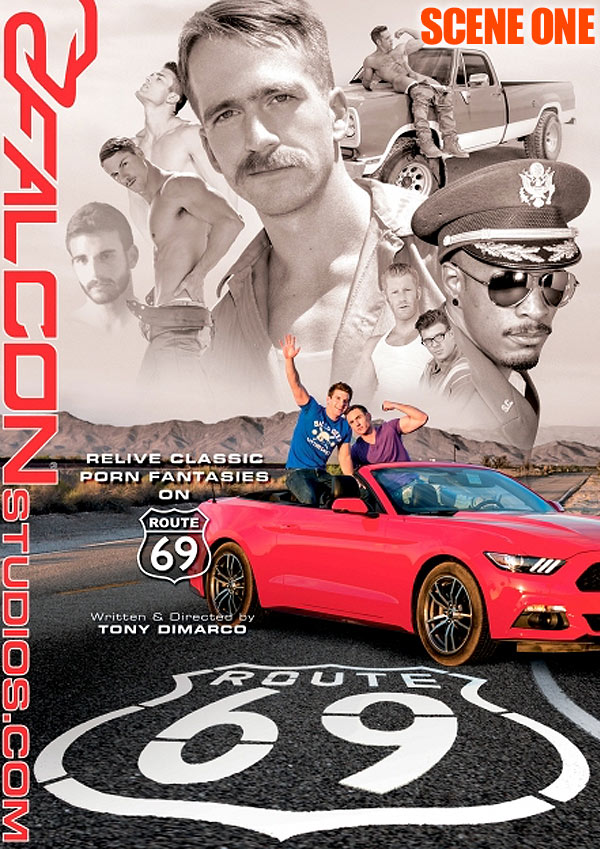 Fane Roberts and Dustin Holloway have been riding on fumes, luckily the happen upon and lone gas station in the middle of the desert on Route 66. The smoking hot gas attendant equipped with his very own 70s handle bar mustache, Nate Stetson offers to fill them up, the pair eagerly agree. When Nate notices that the car is running a little hot, he has the guys pop the hood where he and the mechanic, Johnny V, take a look at what's wrong. After discovering that the dip stick is missing, Johnny drives the car into the garage where all the suggestive car talk gets Nate revved up. The two studs start making out and getting naked as Fane and Dustin look on in amazement.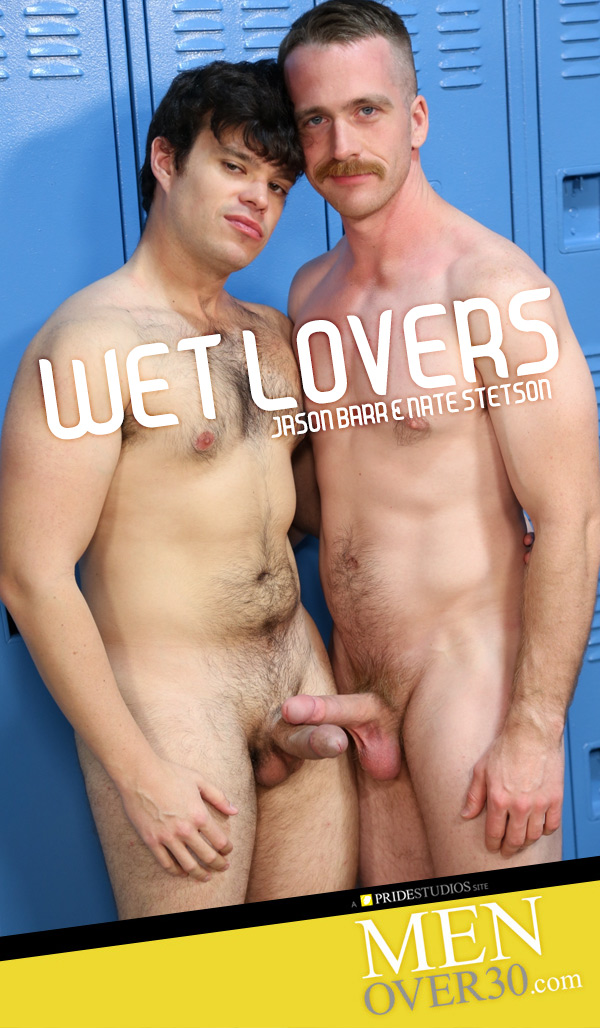 Nate Stetson & Jason Barr are lovers and have been fantasizing about fucking in the gym and today they finally woke up early so they can beat the morning crowds. The weather outside is raining and Jason is horny as hell. He wants to have sex right there in the locker room to spice up their relationship, but Nate is a little nervous about getting caught. He convinces Nate and they both get naked revealing their hard cocks as they enter the shower.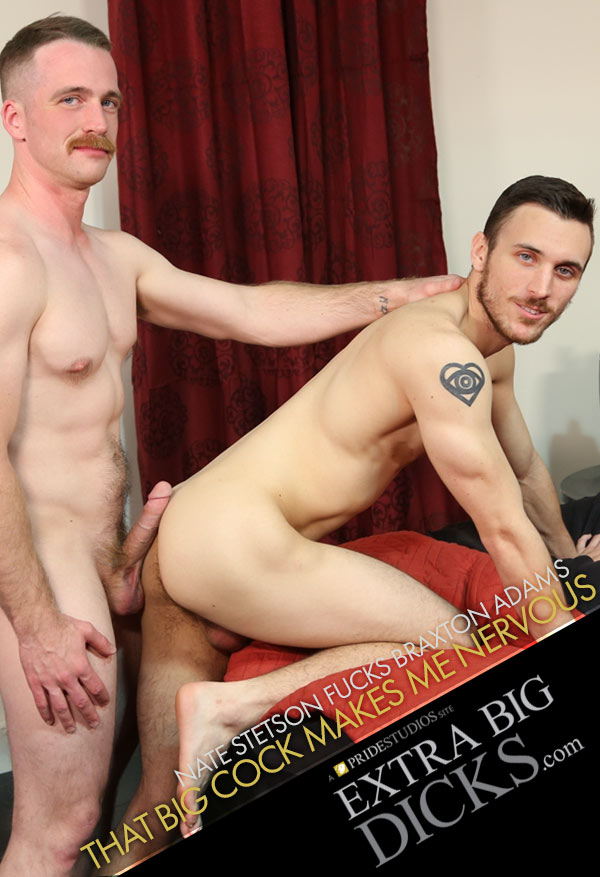 Nate Stetson & Braxton Adams have been on several dates and now they are sitting in Nate's bedroom. Braxton asks him if he is 100% sure he is a total top and Nate tells him that they discussed this on their first date and yes he is a total top. Braxton wants to have sex with Nate but is nervous about the size of Nate's cock. Nate assures him he will be gentle and finally Braxton agrees to be fucked by him.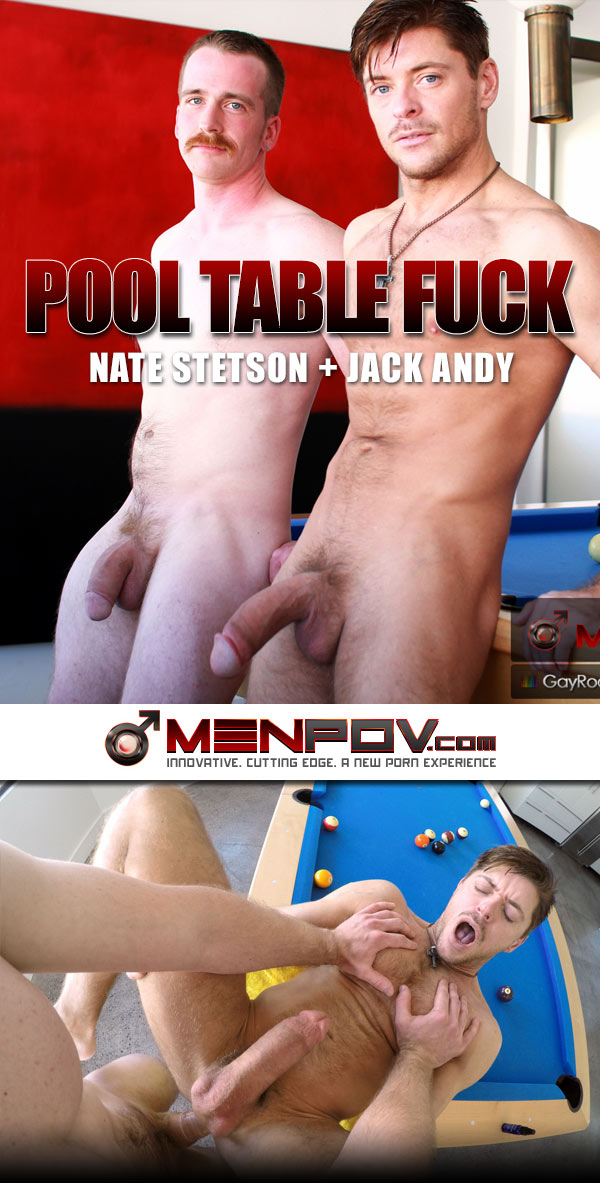 Horny daddy, Nate Stetson, gets his dick sucked by his sexy billiards partner, Jack Andy, then bends him over for a hot, spontaneous fuck.