Articles Featuring:
Van (Corbin Fisher)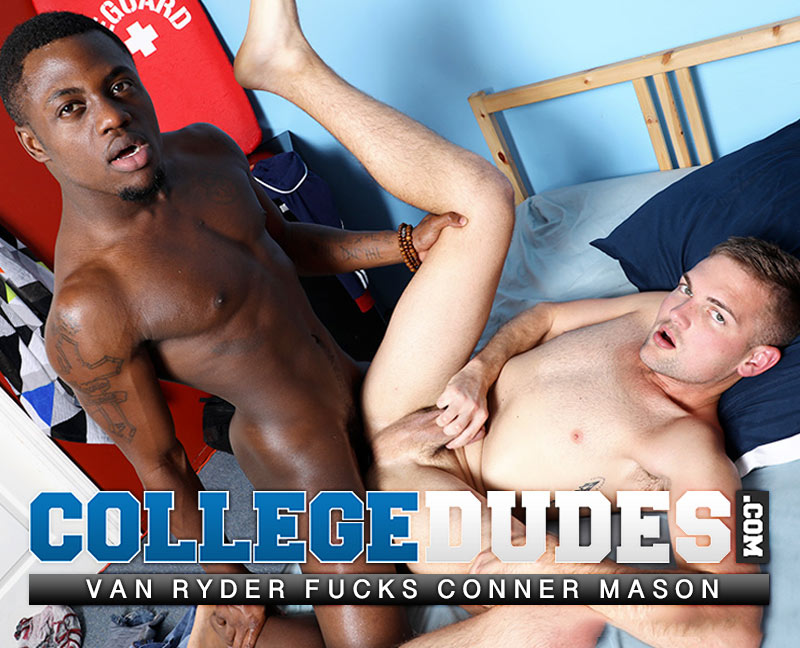 Conner Mason and Van Ryder make a sexy pair and as they start making out, their clothes come off and Conner drops to his knees to get a taste of Van's sweet cock. He takes that dick in his mouth, pulling it down his throat as he sucks on him until he's hard and then stands up to let Van get a mouthful of his meat next.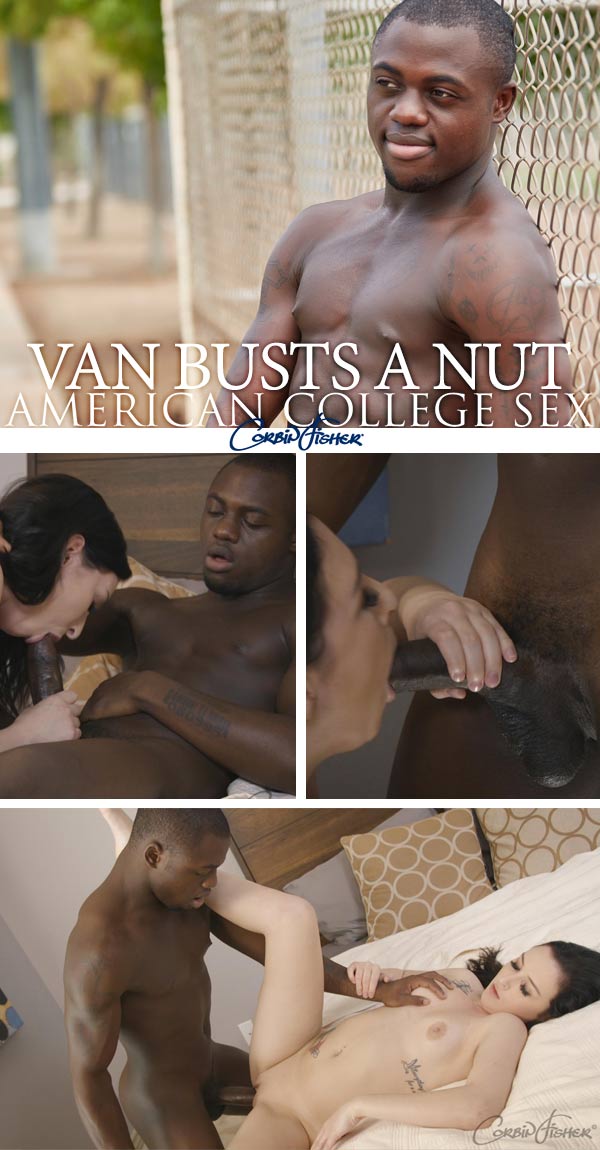 Van got a lot of attention for his artwork in his solo video, so we're excited to finally get to show him to you in action. Sensual, sexy, and eager to please, I'm sure you'll agree that his talents in the bedroom are even more exciting than his talents with a sketchpad!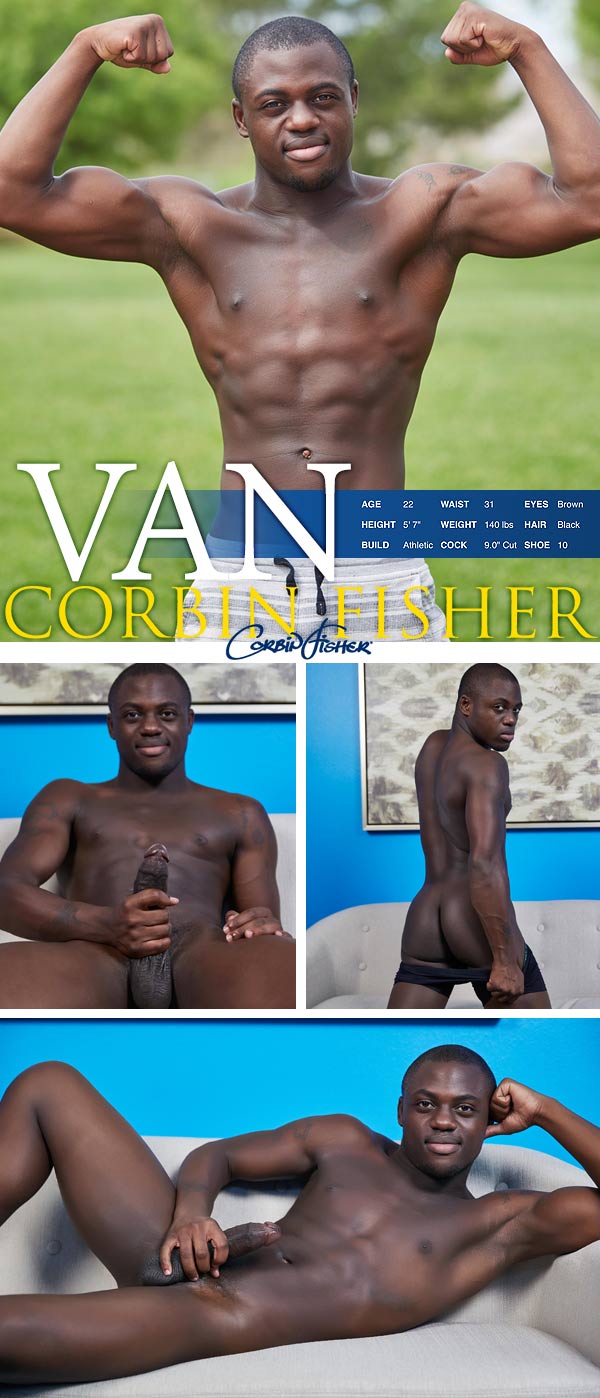 Well, hello to you, too, Van! When an interview begins like that, you know it's going to be good. Van is totally secure and comfortable on camera, even though it's his first time, and that's exactly what we look for around here. His pants almost end up on the floor before he's asked to strip – talk about initiative! He "only" spends an hour a day in the gym and is also a talented artist.