Articles Featuring:
Conner Mason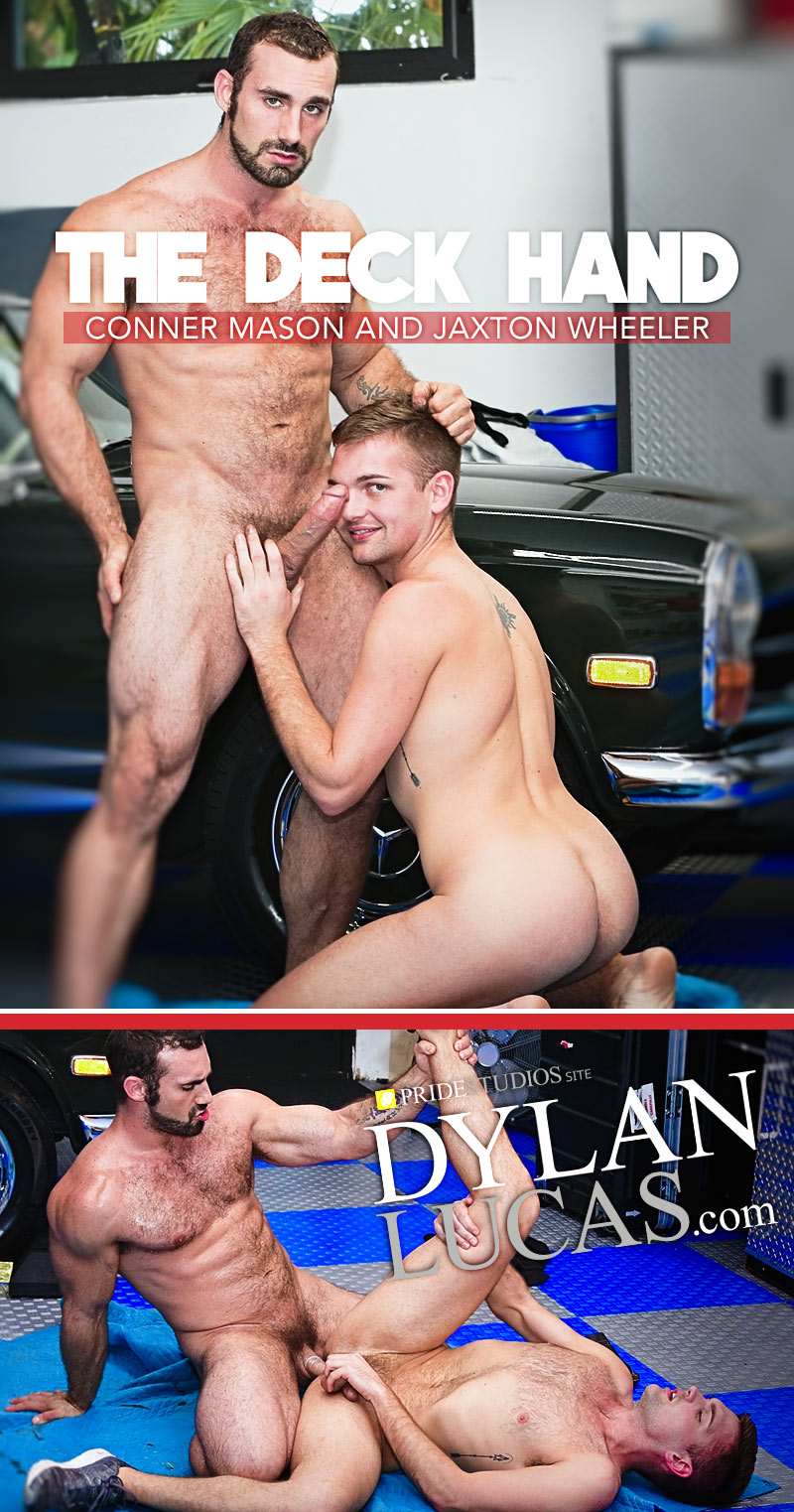 The deck hand, Conner Mason, cleans Jaxton Wheeler's boat every weekend. But this time he just isn't that into it and is being really lazy. Thinking that Jaxton has gone into town for supplies he is kicking back enjoying cold water.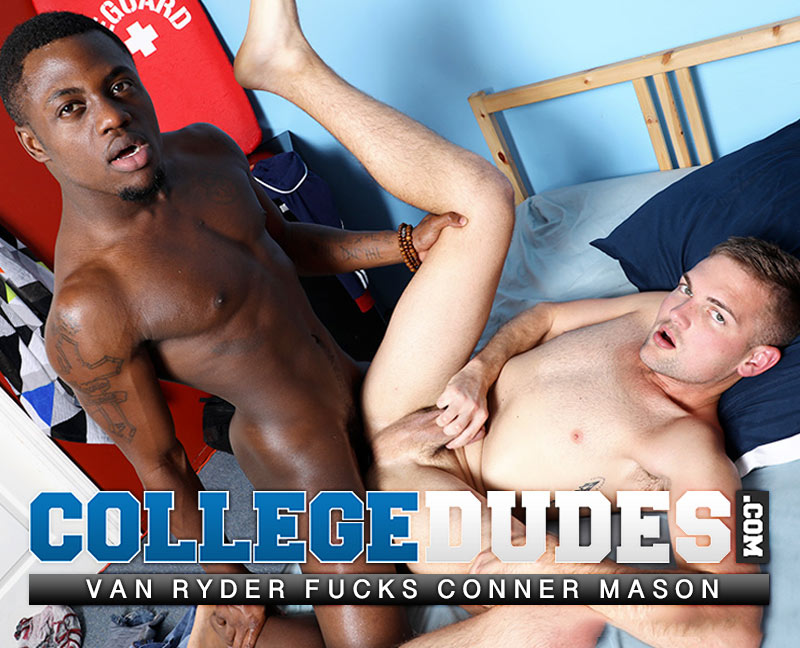 Conner Mason and Van Ryder make a sexy pair and as they start making out, their clothes come off and Conner drops to his knees to get a taste of Van's sweet cock. He takes that dick in his mouth, pulling it down his throat as he sucks on him until he's hard and then stands up to let Van get a mouthful of his meat next.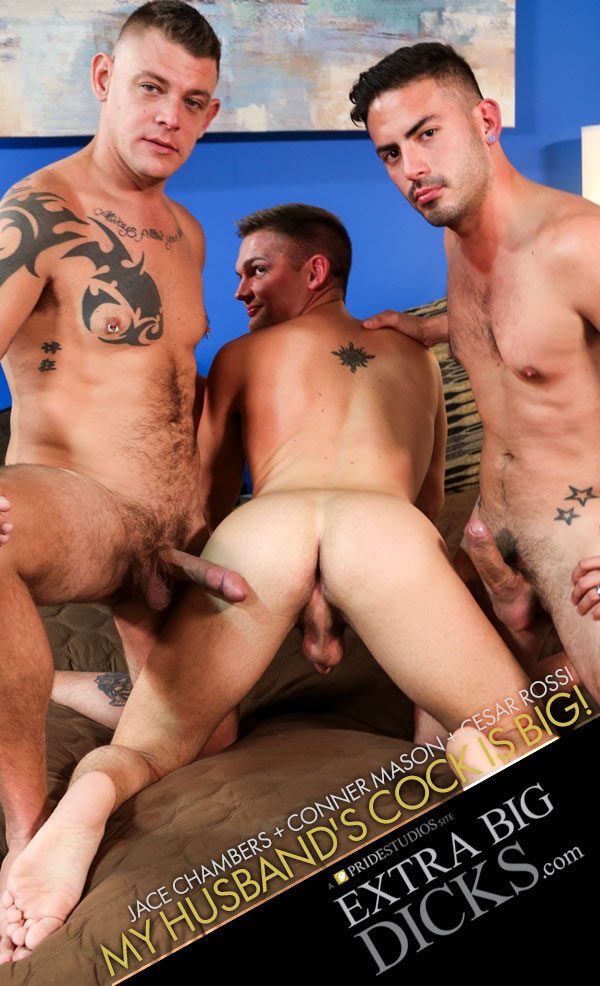 Jace Chambers & Cesar Rossi have brought Conner Mason back to their place for a 3-way. After some awkward small talk the 3 of them start kissing and the clothes start coming off. Conner drops to his knees and sucks both Jace and Cesar's cocks as he discovers that Jace's cock is quite big.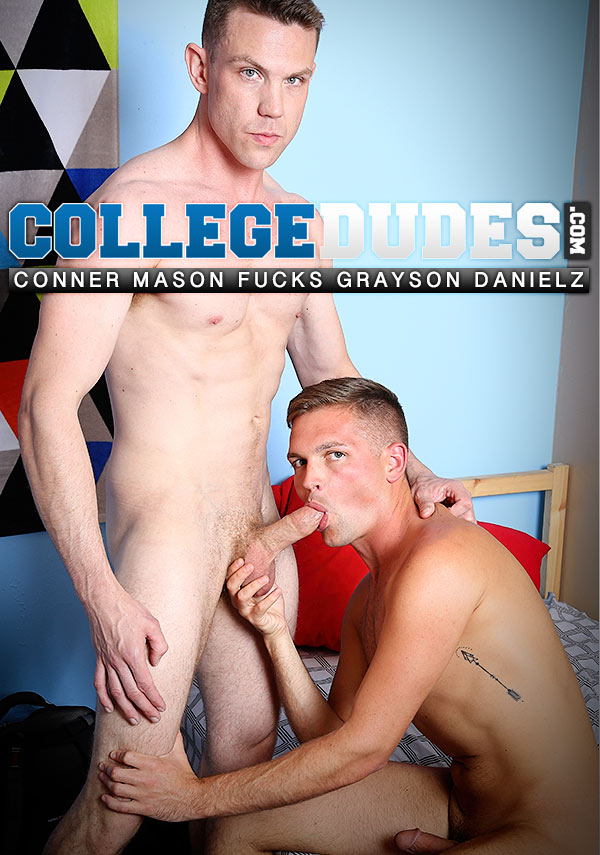 Grayson Danielz gives Conner Mason's ass a few good smacks before he penetrates him, pushing every inch of his big huge shaft into Conner's hole and fucking him hard. Conner moans as Grayson dominates his ass, climbing onto the bed with him and pounding him from every angle while Conner plays with himself, stroking his cock hard and fast until he shoots his load. Grayson fucks Conner a few more seconds until he can't hold his cum in any longer and pulls out, busting a nut on Conner!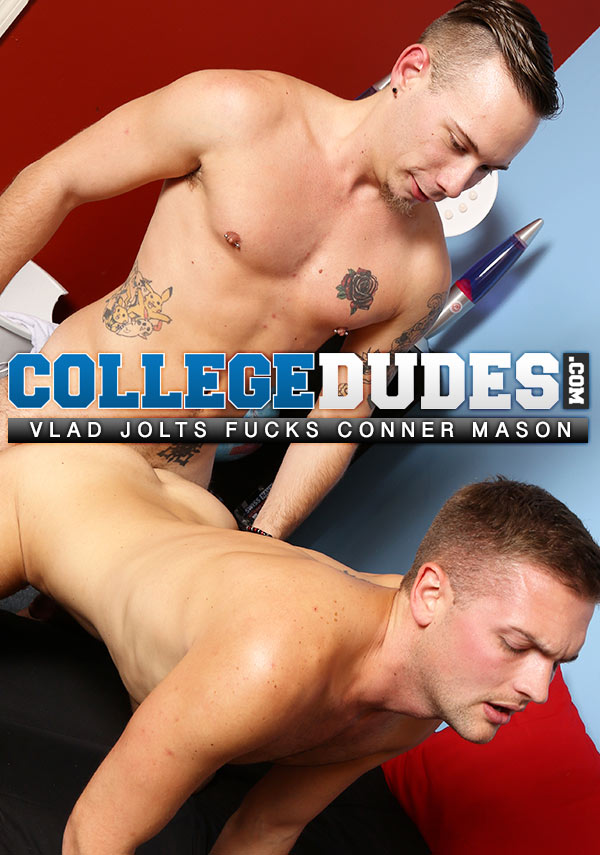 Vlad Jolts and Conner Mason are super sexy together, and they know it! They start making out, kissing and getting hard as they press their bodies against each other and start to undress.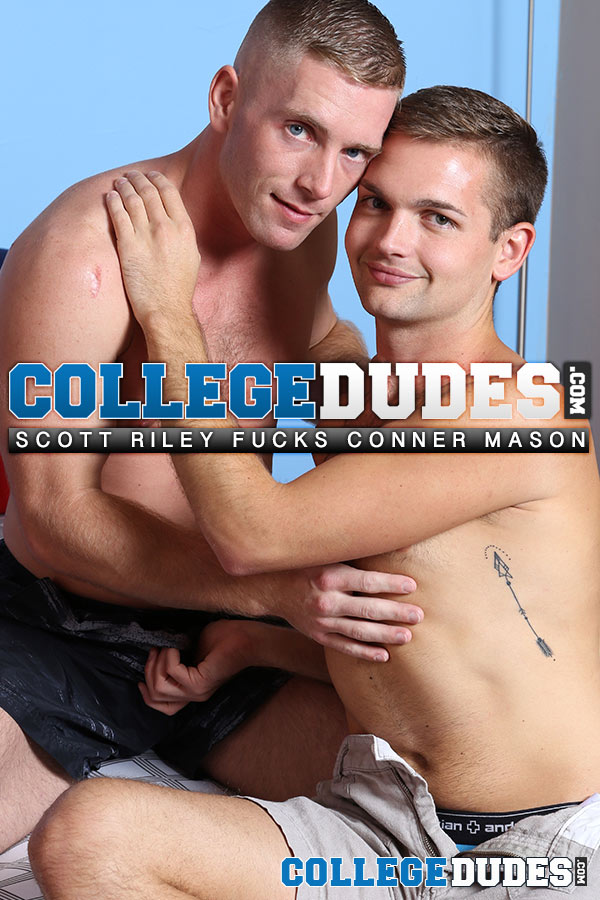 Scott Riley and Conner Mason are feeling sensual today as Scott leans over Conner from behind and places kisses on his neck, reaching around to run his hands across Conner's body as they make out. They lose their clothes piece by piece and when Scott's pants are off Conner can't help but reach for that big dick, stroking it gently as they kiss until Conner's craving for sweet cock are too much and he goes down on Scott.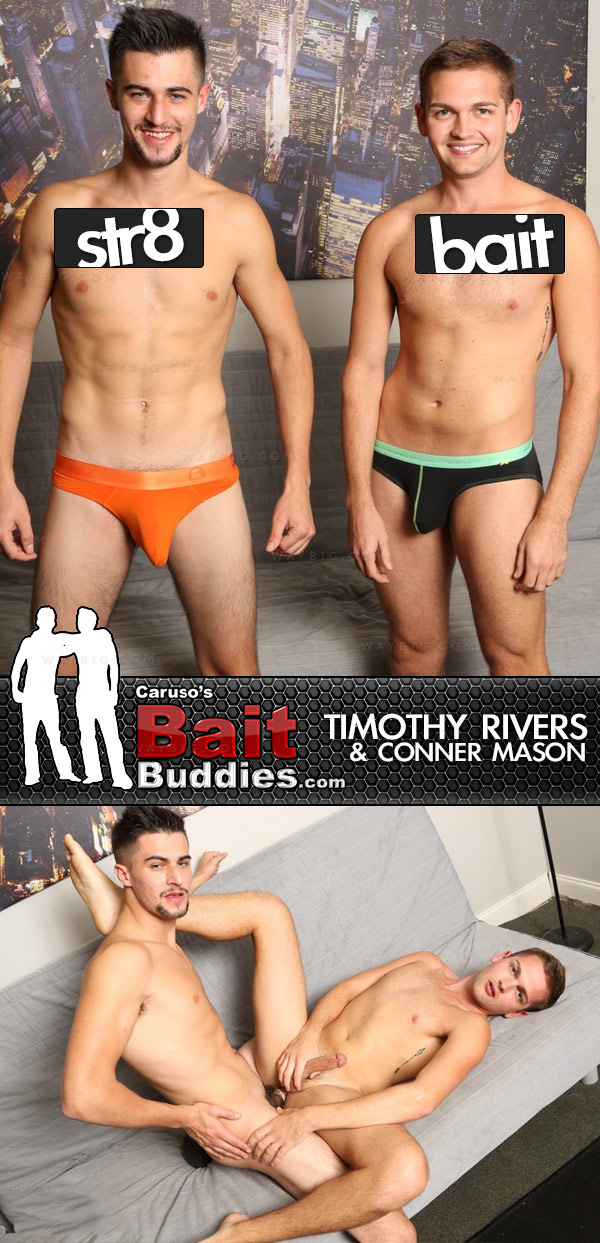 Conner Mason is back as our bait guy for the third time! He loves coming to the studio for sex because he knows he's always going to land a straight guy.
Timothy Rivers is the newest straight guy to end up on the couch. He's smokin' hot with dark hair and piercing blue eyes. He's tall, fit, and he's hung! Timothy also loves sex and older women are a plus. At 23 years old, he's already had sex with a woman in her forties!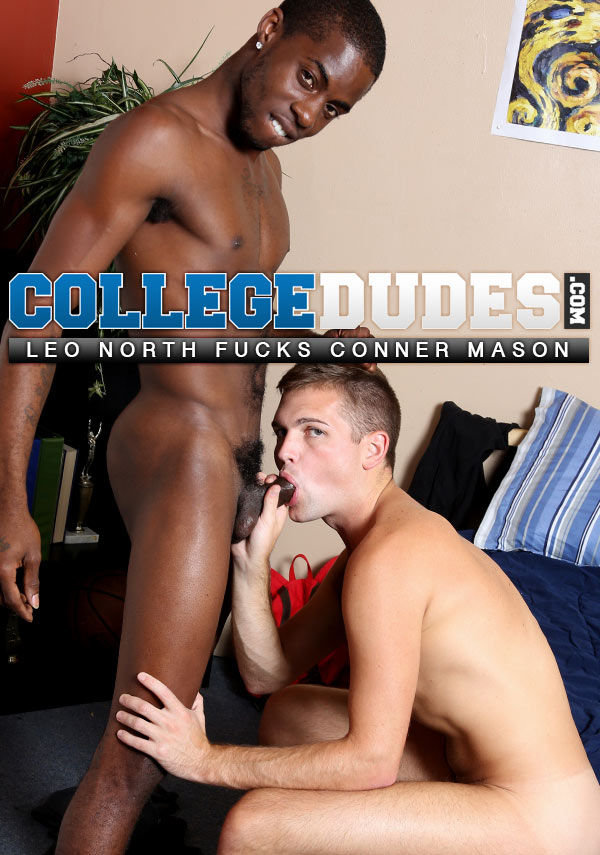 Leo North and Conner Mason lock lips and get each other warmed up as they kiss gently, making out until Conner can't suppress his craving for cock anymore and goes down on Leo. Conner pulls Leo's fat dick in and out of his wet mouth, playing with his own hard prick as he sucks on Leo's sweet cock. They switch and now it's Leo's turn to get a taste of Conner's meat as he blows him, massaging Conner's balls as he presses his soft lips against Conner's shaft.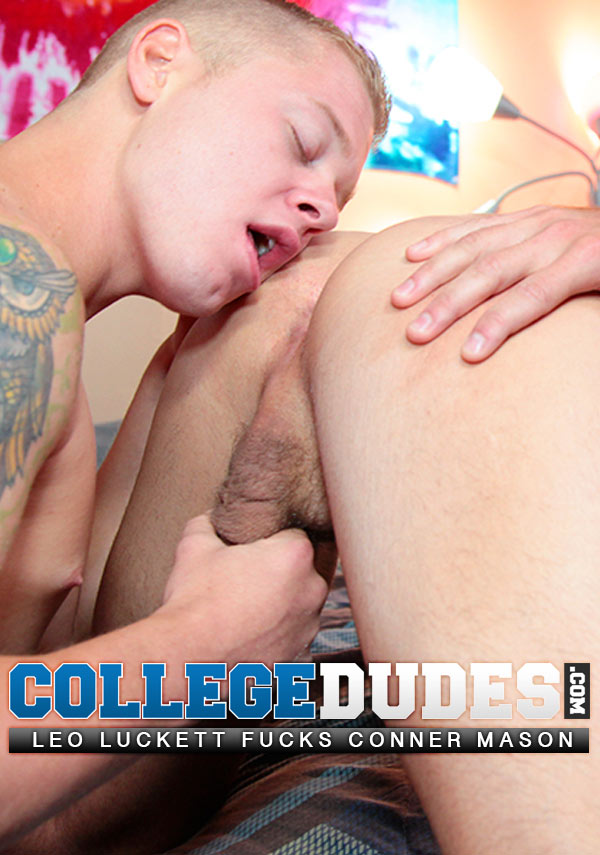 Leo Luckett and Conner Mason get each other warmed up with some deep kisses and gentle touches, running their tongue across each other's chest as they drop their pants next and reach for those already hard cocks! Leo is impatient for Conner's dick and takes it and pulls it into his mouth, giving it a few sucks before massaging Conner's balls with his lips next!