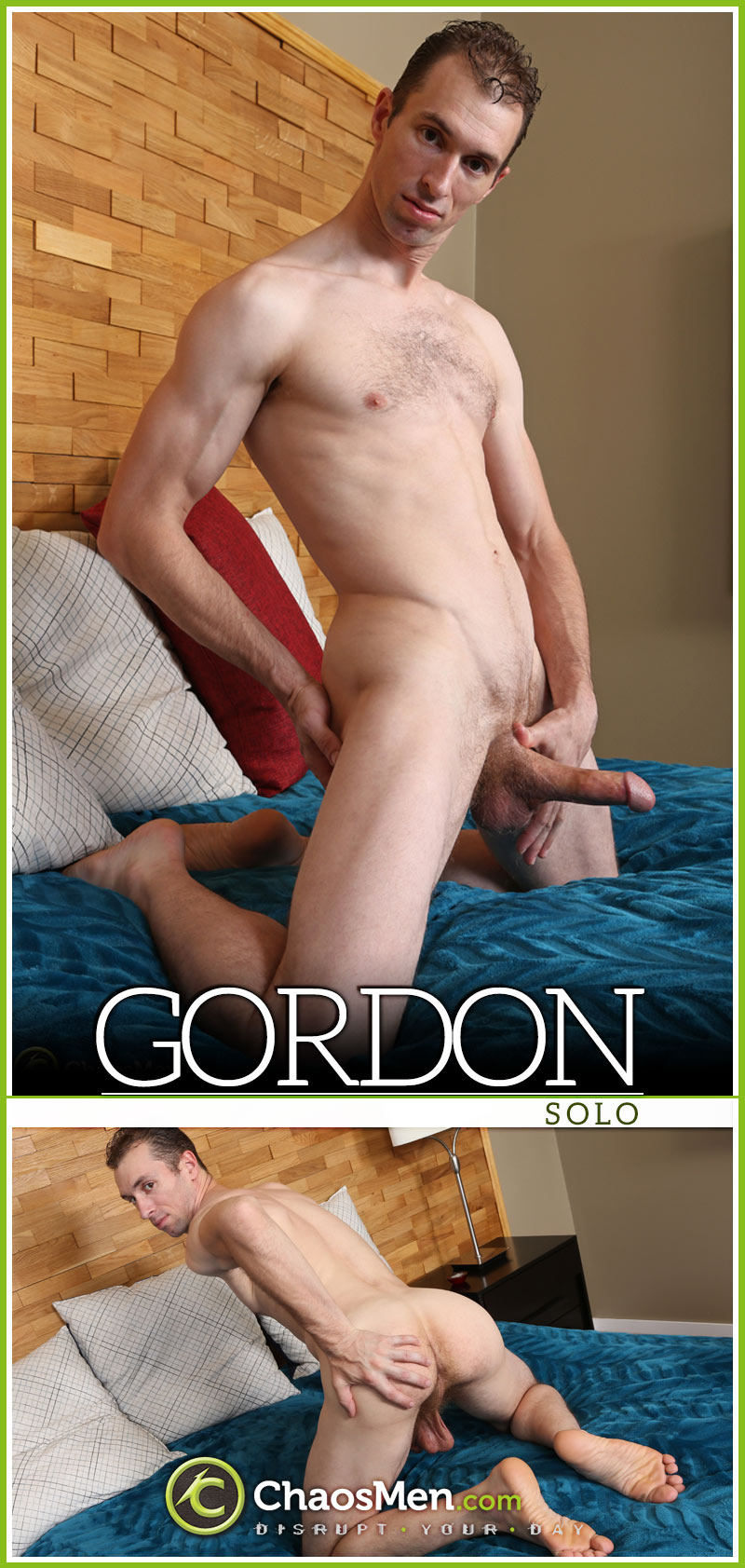 Gordon is a chef and has worked all over the country. He has been working for quite some time for an expensive and successful Italian restaurant.
He is not really looking to make a living off of porn, I think he is just sexually curious.
Gordon is into women, but after doing a 4-way where he got his ass fucked, he realized he could really take a cock. He invested in toys and they got bigger over the last year or so.
We picked out a toy for him to use, and I usually steer the guys to the vibrating butt-plugs because they stay in and hit the prostate just right.
He does his solo and of course gets the hardest when he inserts the rather small butt-plug inside of his ass.
After doing most of the video, Gordon laid down on his back, and he turned to me to tell me that he really wanted the biggest toy I had. He had pointed out a huge one when we were rifling through the various toys before the video portion, commenting that it seemed close to the one he used at home.
With cameras still rolling, I ran down the hall to get it, slicking it up with lube on the way. I snuck it in on the side table near him.
He reaches for it, and without barely a hint of trouble gets the toy fully inside, ever so slightly fucking himself with it.
Gordon could not do that long though. He lodged it deep inside of him and immediately shoots his load. And it is quite the load too!
All this was such a surprise to me given the humble butt-plug we started with. He clearly is of the mind, 'Bigger is Better!'