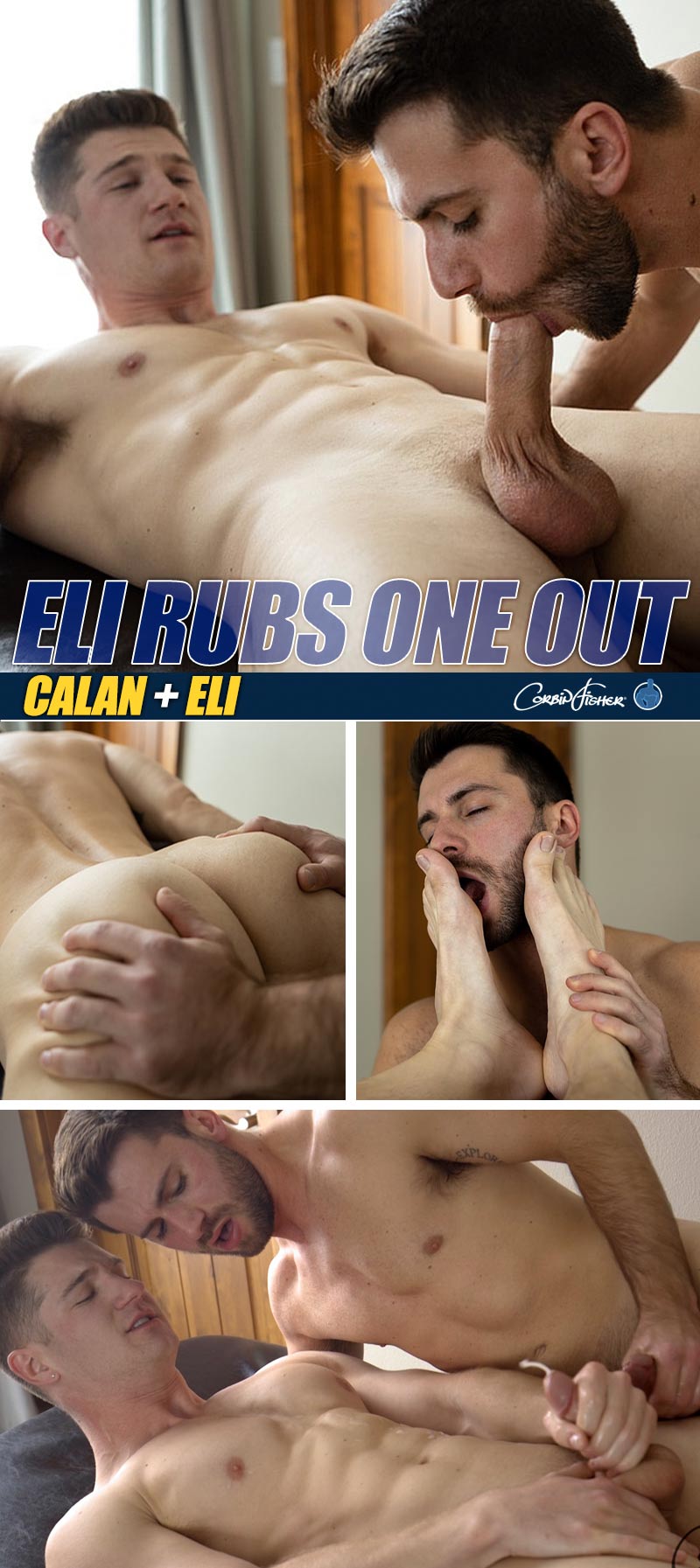 Calan Returns to Rub One Out with Eli at Corbin Fisher:
If you follow us on social media, you know, Calan, a popular face (and popular butt, and body, and dick!) returned to Corbin Fisher for the first time in several years. We're thrilled to have this young stud back in a new round of blazing hot action, and figured it'd be quite fitting to have a popular brand new face be the one to welcome him back!
Eli was more than happy to be the one to welcome Calan back to Corbin Fisher with a sexy, sensual massage complete with a happy ending. And when I say Eli was happy to be the one to do it, he was really, really happy! The instant these two met, there was obvious chemistry between them and Eli wanted to get his hands on Calan right away. Eli wanted to get his lips on him, as well!
You'll notice we're being a bit of a tease right now, and not telling you who has returned. The holiday season is approaching, so you'll have to "unwrap" this little surprise gift to see who it is! But we have no doubt at all you'll be as thrilled with their return as Eli was, and as thrilled to see them back as Eli was to see (and rub, and stroke, and suck) them for the first time!
Watch Calan & Eli at Corbin Fisher
Watch Calan & Eli at Corbin Fisher